William Foster Sr.
Deceased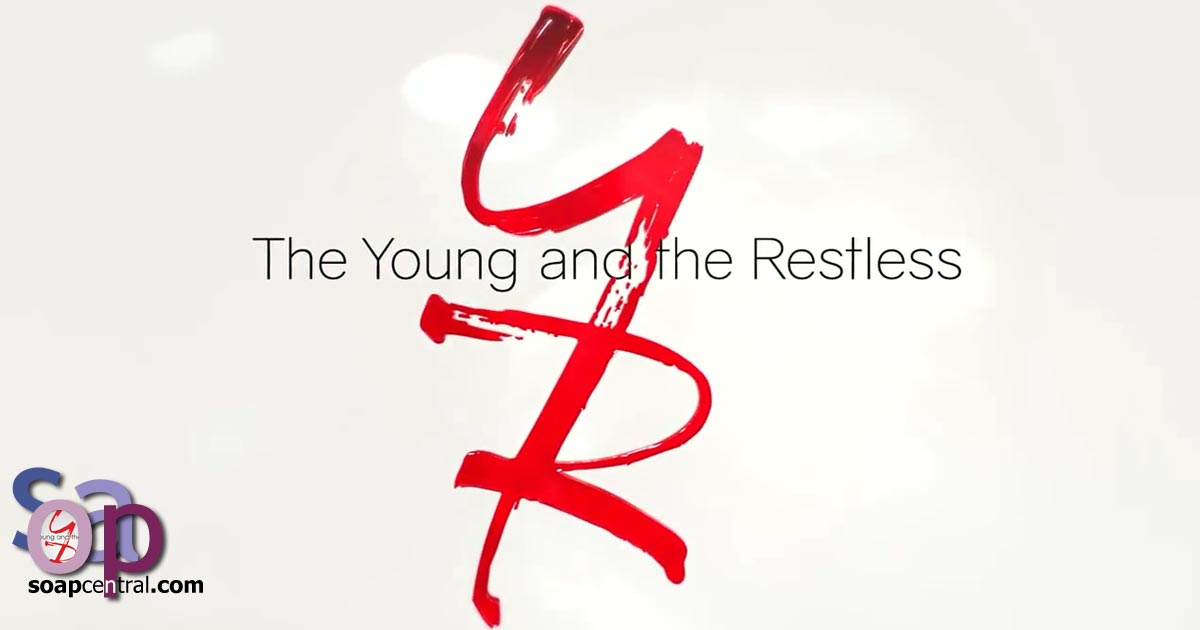 Charles H. Gray
1975 to 1976
Died in 1976
Bill
Worked at a senior citizen's home
Liz Foster's house
Married to Elizabeth "Liz" Henderson [Remarried: 1976]
None
Unknown first name Foster (mother) (deceased)
Unknown first name Foster (father) (deceased)
Laura Lee Brooks (niece, daughter of Liz's brother Bruce)
Mark Henderson (nephew, son of Liz's brother Bruce)
Greg Foster (son)
Dr. William 'Snapper' Foster Jr. (son)
Jill Foster Abbott (daughter by adoption)
Phillip Chancellor III (grandson; son of Jill)
William "Billy" Foster Abbott (grandson; son of Jill)
Jennifer Elizabeth Foster (granddaughter; daughter of Snapper)
Pierre Charles "Chuckie" Roulland (grandson; son of Snapper)
Phillip "Chance" Chancellor IV (great-grandson; son of Phillip III)
Cordelia Katherine Valentine Abbott (great-granddaughter; deceased daughter of Billy)
John "Johnnie" Abbott (great-grandson; son of Billy)
Katherine "Katie" Rose Abbott Newman (great-granddaughter; daughter of Billy)
None known
Unknown
Liz Foster worked hard at her menial job on a factory assembly line at Chancellor Industries ever since her husband Bill had abandoned her and her young children seven years earlier. Liz also supplemented her income doing housework at the Chancellor estate. Her eldest son 23-year-old William Jr. resented being named after a man who would do such a thing, so instead was called "Snapper" after his "snappish" personality. Snapper was putting himself through medical school with a part-time job, and as the "man of the family" contributed to 21-year-old Greg's law school, and kept a big-brotherly eye on his 18-year-old sister Jill who worked as a shampoo girl and manicurist to help support them all.
Liz wished the best for all her children and encouraged Snapper to pursue a nice, well-bred girl like 19-year-old Chris Brooks, daughter of the publisher of the Genoa City Chronicle. But with enough obligations already, Snapper preferred his freedom. So while he dated Chris, he also slept with Sally McGuire, a waitress at Pierre's Restaurant. Just after Sally found out she was pregnant, she discovered that Chris and Snapper were about to be married, and attempted suicide. Liz found out about the pregnancy, and convinced Sally not to interfere with her son's budding career and impending marriage, and to marry her boss Pierre who was in love with her. Sally and Pierre were married with him knowing that Snapper was her baby's father, but he was killed in a robbery of the restaurant before the baby was born. Sally's baby was named Pierre Charles after her husband, but called Chuckie. Not long after Chris and Snapper were married, Chris became pregnant but had a miscarriage when she found out about Chuckie, and Chris and Snapper separated for a time.
Liz's son Greg fell in love with Chris Brooks as well before she became his sister-in-law. Greg overcame his feelings for Chris because of her involvement with Snapper, and fell in love with Gwen Sherman. They planned to marry, but shortly before the ceremony, Greg discovered from his sister Jill that Gwen was a prostitute. The marriage was postponed, and Greg tried to help lead Gwen out of prostitution. But Gwen's pimp used physical force to pressure a terrified Gwen into continuing to accept clients. Greg finally persuaded Gwen to press charges against her pimp. With prostitution behind her, Gwen experienced a spiritual awakening and left Greg to devote her life to God as a nun. Later, Greg married and divorced Nikki Reed, and during that time a hitman arrived in Genoa City with plans to kill Greg, but he accidentally shot Liz instead. Liz recovered from her injuries.
When his mother fell in love with Sam Powers, Snapper finally convinced Liz to have their father Bill declared legally dead. Unknown to Liz and her family, Bill was alive and living in a town nearby. Penniless and diagnosed with cancer, Bill sent a letter to the family. Liz invited Bill to move back into the house, and with the exception of Snapper, the entire Foster family embraced Bill's return. Although Bill realized that he still had feelings for Liz, he put her needs above his own and encouraged Liz to continue with her plans to marry Sam. But Liz broke off her engagement to Sam because as far as she was concerned, she was still a married woman. This delighted Jill and Greg, who had hoped Liz and Bill would resume their marriage.
Liz's youngest, her innocent daughter Jill, also went to work for the wealthy alcoholic Katherine Chancellor as a paid companion, and ended up falling in love with Kay's husband Phillip. Jill got pregnant by him, but on the way back from divorcing Katherine, Kay picked Phillip up at the airport and drove him off a cliff. Although her father Bill arranged for Jill and Phillip to be married in his hospital bed, Phillip died of his injuries before Jill had his son Phillip III. Katherine later had the marriage invalidated because she was drunk when she signed the papers.
Bill and Liz remarried, and Snapper finally reconciled with his father, but Bill's lung cancer progressed quickly, and the doctors doubted that he would live out the year. Bill was eventually hospitalized and put on life support. He pleaded many times with Liz to pull the plug and let him die. Because she didn't want to see her husband suffer, Liz agreed to his wishes. But Liz was so traumatized by doing so that she suffered a stroke and forgot that she did it. So Snapper, who was also Bill's doctor, was accused of killing his father. Luckily Greg was now a practicing lawyer who got Snapper cleared of murder charges, and Liz was never charged. Soon after, Jill fell for David Mallory, a young man who was blind until a cornea transplant restored his vision. The eyes he received were from the deceased Bill Foster.
Out of the blue in 2003, Liz arrived in Genoa City with Snapper and Greg from their home in England with the news that she was about to undergo brain surgery. Knowing she may not survive, Liz felt it was time to admit to Jill that she had been adopted. Liz told her that her husband Bill had brought Jill home as a baby wrapped in a blanket. After a DNA test, Jill believed for years that her arch enemy, and Liz's good friend, Katherine Chancellor had been her real mother. But another DNA test proved that Katherine was not, and Jill's parentage again became a mystery.
In June 2010, Liz returned to Genoa City to see Jill, but was carried off the plane on a stretcher, accompanied by Snapper. Jill and Kay met them at the hospital, and Greg arrived later. Liz was diagnosed by Snapper with Wegener's disease – a rare, autoimmune disease. Fearing she may die, Liz confided one last secret about Jill's parentage to Snapper. Snapper told Katherine, saying that he knew what it was like to regret keeping a secret, as he had about his son Chuckie, so he intended to tell Jill the truth. Each of them spent some final time with Liz talking mostly about the past and Jill. Later as she had been about to finally tell the secret to a very distraught Jill, Liz passed away. Afterward, Snapper told Jill that her real father was a very young Neil Fenmore who had gotten a girl pregnant. Neil's family had refused to let him marry the girl, so she had abandoned her baby at the hospital and committed suicide. Lauren Fenmore was disbelieving when Jill told her the circumstances that made them half-sisters, but later looking at old photos of her deceased father, she shared the news with her husband Michael. Michael promised to find out the truth. Since Liz had requested no services be held, Snapper and Greg were preparing to leave as Jill returned home with the news that she had spoken to Lauren. Kay let the brothers know that she would look out for Jill. A DNA test proved Liz's story was true, and Jill was indeed the daughter of Neil Fenmore.

Post a Comment

Share on Facebook

Tweet this

Submit Feedback