The Young and the Restless Recaps: The week of November 6, 2000 on Y&R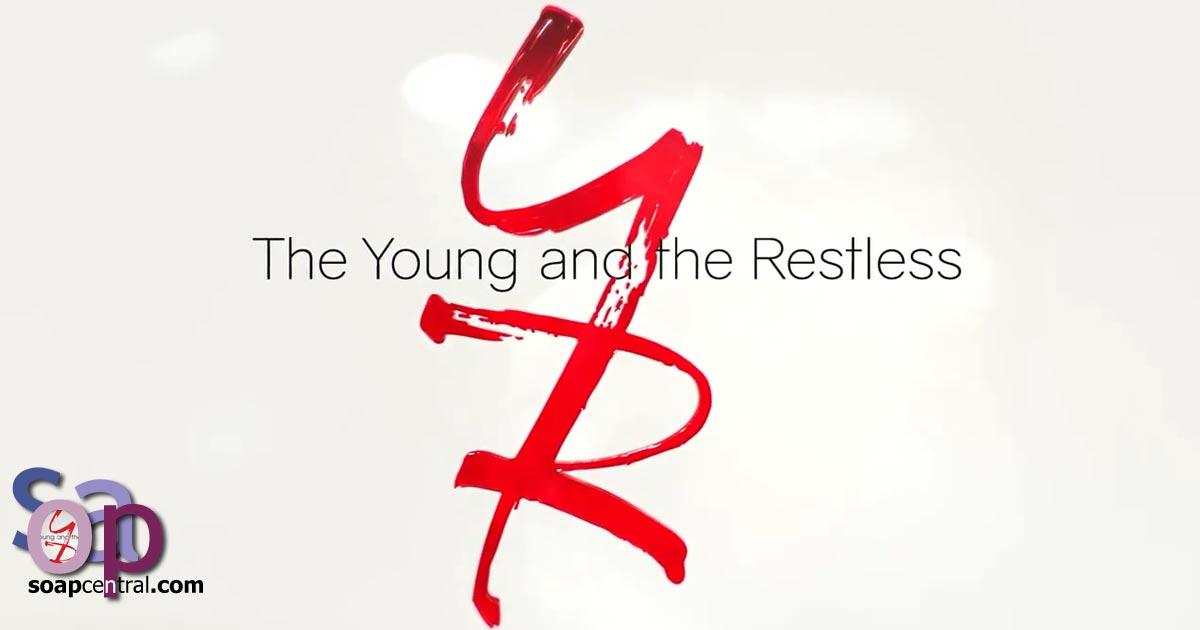 Monday, November 6, 2000
Nikki and Victor discuss their relief over Nick, Sharon, and Noah testing negative for TB. Nikki tells Victor how happy she is that their family has come together, and Victor notices Nikki is still wearing her wedding ring. Brad tells Ashley not to let Nikki get to her, because she will always try to intimidate her where Victor is concerned. Ashley and Brad come by Victor and Nikki's table, and Ashley asks both Victor and Nikki to be happy that she and Brad are getting married. Matt pours the liquid into Tricia's wine glass, and Tricia drinks the glass of wine. The next thing she knows, she's in Matt's bed, undressed. Matt acts surprised, because Tricia doesn't remember having sex. Tricia tells Matt that she's going to tell Ryan what happened, and she has to leave. Matt tries to persuade Tricia not to tell. Billy asks Phyllis if Brittany set Mac up to find them at the coffeehouse. Phyllis tells Billy that he has caused his own problems, and that he's drawing conclusions where there aren't any. Hugh tells Harvey that he would like Tomas' book to be adapted into a movie. Harvey tells Hugh that he has to read Tomas' book first, and Harvey asks about Nina's book, saying he wants to read her work as well. When Tomas hears the news, his mood changes, and he decides to tell Nina after she's finished with her re-writes.
Tuesday, November 7, 2000
Victor admits to Nikki that he's happy for Ashley that she's marrying Brad. When Jill asks Jack about Billy, he complains about her putting him in the middle. When John interrupts and asks about their argument, Jack leaks that Jill threatened to go to Mackenzie's mother about Billy. He's outraged and reminds Jill that Mackenzie is their son's first love. He accuses her of allowing her anger towards Kay to affect Billy but she storms out. John and Jack work with Ashley and Brad on the guest list for tomorrow's wedding. Ashley decides to let Traci know about the wedding but not invite her. All four agree to invite Nikki while Jill is voted off the list. Jack and Brad exchange sarcastic comments about Jack's role as best man. Billy asks Mackenzie if she would change her mind about him if it were true that J.T. was telling the truth about the pool house setup. Mackenzie admits that she doesn't think they can ever be friends because he made love to Brittany. Mackenzie arrives at the Crimson Lights later and spots Raul holding hands with Rianna. Meanwhile, Billy invites Brittany to Ashley's wedding. Matt tries to convince Tricia not to tell Ryan they slept together. Ryan leaks to Victoria that he's moving out from Tricia. Ashley invites Nikki to the wedding and after she hangs up, Nikki vows she would never go.
Wednesday, November 8, 2000
Phyllis makes another attempt to convince Jack to take her as his guest to Ashley's wedding. After she spots him chatting with Michael, Phyllis talks with Michael about Jack and hints that their relationship could "take off" after tomorrow. After Paul and Chris send Phillip to his room to finish his homework, Paul confesses to Chris that he's trying to get past the pain she caused over not wanting a family right now. With tears rolling down her cheeks, she pleads for his love and the two kiss. When Carter arrives late for work at the Crimson Lights, Cody jokes that Carter must have "gotten lucky" last night. Admitting she had a single glass of wine and is suffering because of it, Tricia's against it when Ryan claims that it might be more helpful to her if he moved out. Tricia insists it won't help their marriage and promises that they can live together but not as husband and wife if that's what he desires. Ryan accepts her offer. Victor overhears his daughter asking Nick about the state of the tack room at the ranch. Victoria reveals to Victor that she's asking about the tack room for Ryan's sake. She then guesses that Victor's back with Nikki but he won't confirm it. Cassie boasts to Nick and Sharon later that she hasn't had a cough all day and promises not to keep secrets from them anymore.
Thursday, November 9, 2000
The wedding day had arrived. The music was playing. The bride was beautiful in her white gown. Ashley and Brad were alone at the ceremony. The pastor asked Brad first if he took Ashley to be his wife. He said "I Do." Then he asked Ashley the same question. She smiled and looked at her handsome husband-to-be. Victor appeared before her. . .
Ashley awoke from her dream. Olivia arrived early to help her get ready. Olivia knew that there was something wrong, but Ashley did not admit what it was until they were almost ready to return to the Abbott home for the wedding. Olivia reminded her that it was not too late to change her mind. Ashley was resolute about how happy she would be with Brad and that time would help her forget about Victor. Neal arrived and took Olivia to the wedding while Ashley stayed behind for some time alone. Soon after, the doorbell rang. Victor stood in the doorway.
At the Newman ranch, Victoria questioned her mother about what was going on between her and her father. Nikki said that things were going pretty well, but she was sure that there were still feelings between Victor and Ashley.
Paul & Christine talked about the fact that Mary had not been in touch with them lately. Paul still hadn't come to grips with her decision to wait to have children. Chris tried to convince him to stay home with her that day, but he had an important meeting. They hugged and seemed to feel better by the time he had to leave for work.
Tomas was so ecstatic about the possibility that his book would become a movie, he finally told Nina the great news. She was thrilled for him. They met with Hugh to hand in the final revisions for her book. After they left, Hugh talked to the movie producer about Tomas' screenplay. He might have a deal for that one, but he really loved Nina's book and wanted the rights to it as well. Hugh wanted to make sure that Master of the Dust made it to the big screen, for Tomas' sake.
John Abbott and Brad visited before the wedding about the future of the family. The room was all ready, flowers and chairs and decorations in place. They speculated about Jack's whereabouts, hoping that he didn't have something up his sleeve. Back at the office, Jack received a seductive visit from Phyllis. She was all dressed up for an evening of excitement first the wedding and then she promised to work her feminine magic to cheer Jack up. He seemed much more receptive than usual and she listed several reasons why he could not attend the wedding without her. He sent her off to freshen her makeup while he picked up his tuxedo. They arrived at the house arm in arm, answering the burning question "Who is Jack bringing as a date to the wedding?"
Friday, November 10, 2000
John objects to Jack bringing Phyllis to the wedding, but Phyllis concentrates on flirting with Jack. Victor enters Brad's living room to find Ashley. Ashley tells Victor that there is nothing for them to talk about because she is marrying Brad today. Victor tells Ashley that he only came to tell her that he wants the best for her, and if Brad makes her happy, he is happy she is marrying him. After Victor leaves, Ashley feels a strange sensation. As Brad is dressing, Nikki visits him and tells him that she is happy for him and wishes him the best. Kay convinces Mac that Jill and Billy are the cause of the alienation she feels from her friends. Kay asks Mac if she can ever forgive Billy for what he did, and Mac tells her that she doesn't think she can, although she misses him. At the coffeehouse, Mac watches Billy and Brittany as they leave for the wedding together. J.T. tells Mac that if she ever wants to fight fire with fire, give him a call. Harvey finishes reading Nina's book, and thinks to himself that Nina has a great career ahead of her. As he places Tomas's book into a package to have messengered to the film producer, he also places Nina's manuscript in the package.