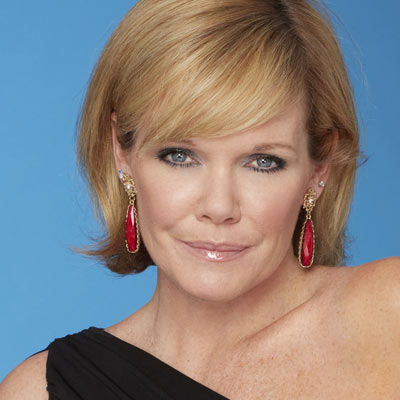 Ava Jerome
Member of the Jerome family crime syndicate
Art dealer
Formerly employed at an art gallery in SoHo, New York An apartment in Port Charles
Formerly 66 Harbor View Road, Port Charles, New York (Quartermaine Mansion)
Formerly 49 Reed Street, Apt. 16A, New York, New York Single None known Victor Jerome (father; deceased)
Delia Reid Coleridge (mother)
Julian Jerome
(half-brother)
Olivia St. John (half-sister; deceased)
Evan Jerome (half-brother; deceased)
Johnno Ryan (maternal half-brother)
Bob Reid (maternal uncle)
Owen Ryan (nephew, via Johnno)
Samantha Morgan
(niece, via Julian)
Lucas Jones
(nephew via Julian)
Evan Jerome Jr. (nephew via Evan)
Samantha Morgan
(niece, via Julian)
Daniel Morgan (great-nephew, via Sam)
Lauren Katherine Jerome
(daughter; with Silas Clay)
*Had claimed Robert "Franco" Frank was Lauren's father
Silas Clay
(lovers; prior to 2013)
Robert "Franco" Frank
(lovers; prior to 2013)
Robert "Franco" Frank
(pretended to date)
Silas Clay
(kissed)
Morgan Corinthos
(lovers)
Fired a shot at Franco which hit Olivia Falconeri in the chest [Jun 11, 2013 (revealed Jun 24, 2013)]
Operated an online gambling ring and knowingly lured Morgan Corinthos into gambling debt [revealed Aug 2, 2013]
Accessory to the murder of VInce, a henchman within the Jerome organization (Ava pushed his body into the harbor after Julian shot him) [Sep 16, 2013]
None known
As a young, aspiring art dealer, Ava Jerome met the talented and troubled artist Robert "Franco" Frank. They engaged in a romance until Ava discovered that she was pregnant. Franco was intrigued with the news and viewed his unborn child as a piece of art. Ava ended her relationship with Franco and kept him away from their daughter. Ava's belief in her decision was solidified over the years as Franco's art became more dark and disturbing and he was accused of several crimes. Ava raised her daughter Lauren Frank as Lauren "Kiki" Jerome and did not tell her about her father.
Years later when Kiki was a young adult, Ava pushed her daughter to visit her boyfriend in Port Charles. Kiki made the trip, unaware that Ava had lured her there to gain access to Kiki's inheritance after it was revealed that Franco was a member of the wealthy Quartermaine family. However, Ava's relationship with her daughter was placed on shaky ground after Kiki learned about her mother's deception and met her father and his Quartermaine relatives.
Ava was stunned when Franco was revealed to be alive and in Port Charles. Ava initially warned Franco to stay away from Kiki but changed her mind after she considered the power of his ELQ shares combined with Kiki's. Despite the alliance, Ava had no intention of facilitating a relationship between Franco and her daughter and she made an unsuccessful attempt on Franco's life. Instead a bystander, Olivia Falconeri, was shot. Franco surmised that Ava was behind the hit but she turned the tables on him by revealing that she knew he was behind the relish scandal that caused ELQ stock values to plummet.
Since Ava and Franco each had what the other wanted, they continued their association. Ava would reap the rewards of Franco's ELQ takeover and she would help Franco get to know Kiki. They pretended to date in order alleviate Kiki's wariness and to justify the amount of time they were spending together. Ava moved into the Quartermaine mansion with Franco and Kiki. As Ava settled into life in Port Charles, she ran into her former lover, Dr. Silas Clay. They spoke briefly and Ava reminisced their time together. Her attitude toward Silas became adversarial after he met Kiki. Silas asked Ava if he had fathered her child, but Ava lied about Kiki's age and insisted that she became pregnant well after they broke up. Kiki's boyfriend Morgan overheard the conversation and Ava was forced to admit that Silas was Kiki's father. Morgan planned to tell the truth until Ava convinced him otherwise.
Ava continued to gain access to ELQ and her intentions behind it were revealed when she met with her presumed deceased brother Julian. The siblings discussed their plans to take back their former territory which was now controlled by organized crime figure Sonny Corinthos. Julian had hoped that Ava would have already secured access to ELQ but was pleased to learn that instead she had fostered a relationship between her daughter and Sonny's son Morgan through an online gambling ring. Ava announced that Kiki was engaged to Morgan and that no one but Duke Lavery suspected that she was tied to the infamous Jerome crime family.
While Ava succeeded in pushing Kiki and Morgan together, she failed to keep the secret of Kiki's paternity. Silas learned the truth and was furious with Ava for her deception. Ava had hoped to rekindle her romance with Silas but he pushed her away. Ava was hurt but chose to focus on dismantling Sonny's organization. Ava spent time with Sonny under the guise of co-hosting a party to celebrate the marriage of their children. She learned that Sonny's mental health was strained by the recent death of his fiancÚ Connie Falconeri and Ava encouraged Sonny to discontinue his medication. Meanwhile, Julian destroyed a shipment of Sonny's on the night of the party. During the party, Sonny behaved erratically and announced that Morgan had married Kiki in haste before she learned that she was not related to Morgan's brother Michael. Kiki ended her marriage which devastated Morgan. He turned to Ava for comfort and they slept together.
Ava and Morgan carried on as lovers and she allowed Morgan to move in with her. She tried to keep Morgan in the dark regarding her family business but he overheard Derek admit that he was Ava's brother. Morgan also learned that Ava and Julian planned to overtake Sonny and he confronted them. Ava feared that Julian would eliminate her lover but instead Morgan joined their cause against his father and Ava and Morgan grew closer.