There is a wave of speculation regarding the future of Emmy-nominated Van Hansis' (Luke Snyder) future with As the World Turns. In a recent interview, the actor revealed that he's been actively auditioning for projects outside of daytime television.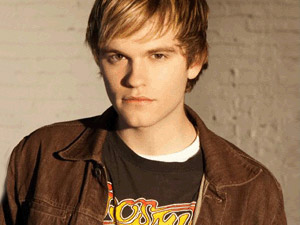 "I was [...] up for roles on Gossip Girl and Kings," Hansis told TVGuide Canada. "But I'm not planning on leaving [As the World Turns] just yet. It's good to keep your options open. I have outs in my contract."
"Outs" refers to an option some actors have placed into their contracts that will allow them time off from a soap in order to participate in other projects.
Last year, Hansis took to the stage in a production of Die Mommy Die!. Returning to the stage was, according to the actor, like "rediscovering" his roots. Before landing on the soaps, Hansis appeared in a handful of plays at the Williamstown Theatre Festival in Massachusetts.
Hansis joined the cast of As the World Turns in December 2005. He received Outstanding Younger Actor nominations at the Daytime Emmys in 2007 and 2008.