There are changes coming to the As the World Turns writing team. As previously reported, Emmy-winning Guiding Light writer, David Kreizman, will make the move from Springfield to Oakdale. However, a show spokesperson now tells Soap Central that Kreizman's job title and arrival date are different than originally reported. Kreizman will not be taking on the role of breakdown writer. Instead, he will be joining As the World Turns' current head writer, Jean Passanante, to form a head writing team
"I am thrilled that Dave and Jean will make up the new headwriting team for As The World Turns," said As The World Turns executive producer Christopher Goutman. "Both writers have an incredible respect for the show's rich history and I am confident this partnership will generate the exciting, character-based stories for which As The World Turns is known."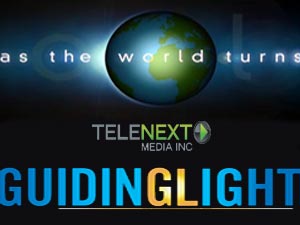 Kreizman has spent his entire daytime career with Guiding Light. He started as an intern in 1995 before working his way up the ladder. Over the next nine years, Kreizman worked as an associate producer, breakdown writer, script writer, and associate head writer. He was named head writer in July 2004. In 2007, Kreizman and his writing team were honored with a Daytime Emmy for Outstanding Writing Team.
Prior to joining Guiding Light, Kreizman also served as a writer for MTV's Spyder Games, where he was nominated for an Emmy.
Though Guiding Light will continue taping through the middle of August, Kreizman's addition to the As the World Turns writing staff is effective immediately.
In related news, Lloyd "Lucky" Gold will also make the move to Oakdale. His position, initially believed to be the newly reinstated role of breakdown writer, is more fluid that Kreizman's.
"Gold has indeed joined the broader ATWT writing team that supports the new head writing team of Dave and Jean," an ATWT spokesperson tells Soap Central.
--->
---

RELATED STORY
General Hospital adds three-time Emmy winning writer to its staff.
---