Lawrence Alamain
Deceased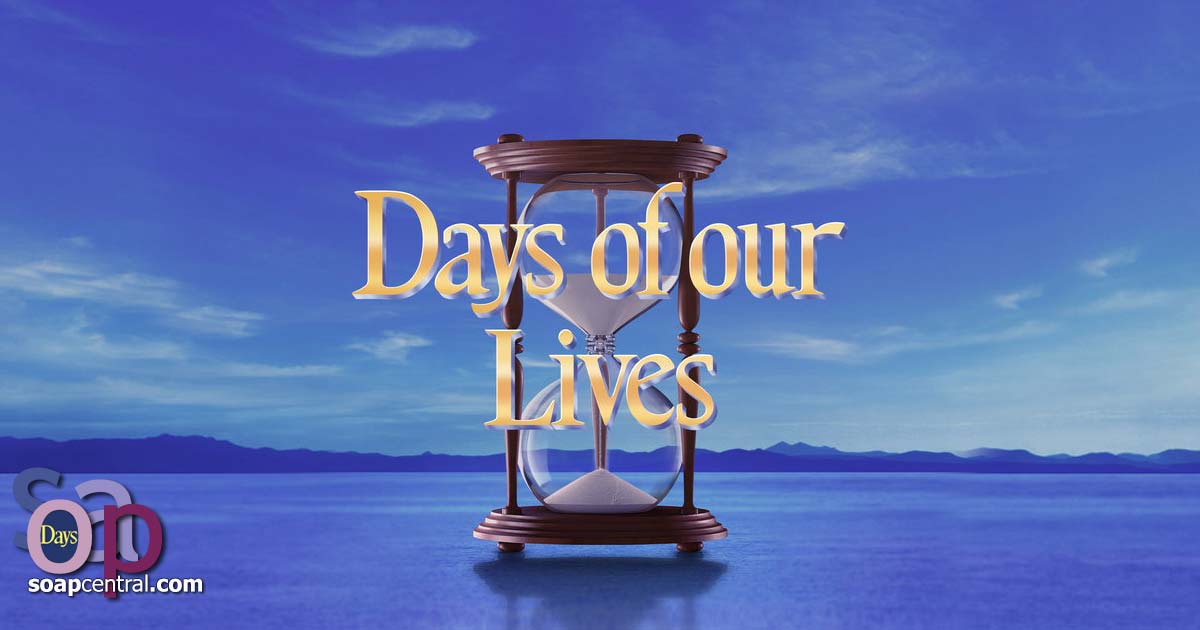 Michael Sabatino
1990 to 1993; [Contract];
October 2, 2009
; [guest]; October 2009, February2010; flashbacks
Evan Miller
1990; flashbacks
Jeremy Kutner
1991; flashbacks
Lawrence James Alamain (full name)
James (the name Carly knew him by)
Born March 15, 1960
Died October 5, 2009 (stabbed by Carly)
President of Alamain International
Half-heir to Alamain Industries
Owner of JenCon Oil
Somewhere in Europe (sometimes referred to as "Alamainland")
Formerly the Alamain Mansion – 4930 Chestnut Street, Salem, U.S.A.
Formerly in Europe
Married to Carly Manning [Married: Sometime after 1993; dissolved by his death in 2009]
Jennifer Horton [Married 1990; annulled circa 1991]
Leopold Alamain (father; deceased)
Philomena Alamain (mother; deceased)
Vivian Alamain (paternal aunt)
Daphne DiMera (maternal aunt; deceased)
John Black (brother; via adoption)
Antony DiMera (maternal cousin; deceased)
Quinn Hudson (cousin)
Brady Black (nephew; via adoption)
Belle Black (niece; via adoption)
Claire Brady (grand-niece; via adoption)
Nicholas James Alamain (son; with Carly)
Carly Manning (lovers/later married)
Kimberly Brady (flirtation)
Carrie Brady (flirtation)
Lisanne Gardner (lovers)
Held Frankie (von Leuschner) Brady, Alice Horton, and Jack Deveraux prisoner (1990)
Raped Jennifer Horton (1990)
Tried to kill Bo Brady (1990; 1991)
Arranged to have Steve Johnson killed (1990)
Had Steve Johnson's coffin switched/stole Steve's body (1990)
Gave an amnesic Steve Johnson (who was not really dead) to the DiMera family, who experimented on him (sometime after 1990; not shown on-screen)
Covered up Nicholas' role in Lisanne Gardner's death (1992)
Hired Taylor McCall to frame Bo for beating up a drug dealer (1993)
Hired 'Mitch' to impersonate Bo (1993)
Held an amnesic Carly captive after he rescued her when she was buried alive (1993)
Threatened to kill Carly's baby (Melanie) and her lover when Carly had an affair (circa the early '90s)
Forced Carly to give up her lovechild (circa the early '90s)
Verbally (and possibly physically) abused Carly (ongoing from the early '90s through 2009)
Held Carly against her will (ongoing from the early '90s through 2009)
Lawrence had been searching the world for his runaway bride, Katerina Von Leuschner. They were to be married and Lawrence was to inherit the Von Leuschner fortune. Lawrence and Katerina had fallen in love years ago, but Lawrence deceived her into thinking he was someone else. When she had learned the truth about him, she ran. Lawrence had been searching for her ever since.
Lawrence was behind the mysterious Jencon Oil foundation that was tearing up Salem. Bo's son, Shawn-Douglas, was hurt at one of the Jencon sites and as a result went deaf. Bo started a personal crusade against Jencon and became the Riverfront Raider. Bo went through Salem sabotaging anything related to Jencon. This angered Lawrence, who had met Bo many years before. Bo broke up a fight between Katerina and Lawrence years ago when Lawrence told Katerina who he really was. Bo provided the cover to let Katerina escape the quaint little bistro they were in and Lawrence had been looking for her ever since. Lawrence decided to get rid of Bo once an for all. Lawrence set a trap for Bo, which Steve Johnson fell into and was critically injured. Because Steve had found a card to Bo from Lawrence on the rigged boat, Steve was a threat to Lawrence. Lawrence had Steve's IV tampered with and Steve died. However, at his burial, Steve's coffin was switched before it could be buried.
In 1990, one of his trusted friends was sent to find Katerina. Years and years ago, Jennifer Horton and Katerina were in boarding school together. Lawrence and Katerina were supposed to meet for the first time when they were teens, but Katerina talked Jennifer Horton into taking her place. When people came to Salem looking for Katerina, Jen stepped in and posed as Katerina again. Jen believed that after the phony marriage occurred, she'd be allowed to go free because all Lawrence wanted was the money. Jennifer, along with Alice who was posing as Cecily Smith, flew to Alamainland. There Jen was to marry Lawrence. Alice attempted to escape and get help, but Lawrence caught her and imprisoned her. Jen and married Lawrence, although he knew all along that she was not Katerina. Lawrence raped Jennifer on their wedding night and held her prisoner. Jack Deveraux came looking for her and ended up being imprisoned in a cell next to Katerina's brother, Francois. However, Francois was really Frankie Brady. Jack and Frankie escaped and managed to find Jen. Frankie had told them that Lawrence was holding him prisoner and was going to trade him to Katerina for the Von Leuschner fortune and Bo Brady. Lawrence's plan failed and he set of an explosion which caused a chain of earthquakes trapping them all underground. Leopold helped them escape, but in the process he had a heart attack and died. Alice Horton suffered a stroke after returning to Salem and required surgery.
In late 1990, Lawrence came to Salem to find Katerina and the Von Leuschner fortune. Lawrence through a New Years Eve party at the end of 1990 and at the party, Emilio Ramirez was pushed out a window and fell to his death.
In 1991, Lawrence had begun to kill ISA agents of with a virus he had developed and shared with Victor Kiriakis. Kimberly Donovan befriended Lawrence, but was actually a spy for the ISA. However, Kimberly began to develop feelings for Lawrence.
Jennifer Horton filed rape charges against Lawrence, but Lawrence claimed that he suffered blackouts since he was a child and he claimed that he could not recall raping Jennifer. Kimberly worked with Lawrence to discover the cause of his blackouts. Lawrence had been taking medication all his life which he believed was for a blood pressure problem. It was actually suppressing the memories of watching his younger brother, Forrest, drown in the family swimming pool. Lawrence's parents felt it would be better that he not remember that traumatic day. While counseling and spying on Lawrence, Kimberly discovered a secret room in his house which had security camera tapes from every room in his house. Kimberly located the tape on which Lawrence confessed to raping Jennifer, but she couldn't expose Lawrence because her brother Bo was sick with the virus Lawrence was spreading and she couldn't blow his trust. Kimberly allowed Jack Deveraux to find the tape and Lawrence was sent to prison.
Later that year Lawrence was released and he was desperate to get back Kim's friendship and love. Lawrence learned that Kiriakis' henchman kidnap Emmy Borden. Lawrence bribed the henchman to work for him and Emmy was to be the bait to lure Bo to a warehouse. Once there, the henchman was to give Bo the cure. However, things went wrong and the henchman ended up giving Emmy a lethal dose of the virus. Before she died, Emmy confessed to Bo that she had poisoned him.
When Victor Kiriakis learned that his son, Bo Brady, was infected with Lawrence's virus, Victor offered to trade the "John Black" file to Lawrence for the cure. The deal fell through and during the trade the vial fell to the floor and broke. Luckily, Carly Manning was able to save some of it and reproduce the cure, saving Bo and many others.
In 1992, Lawrence saved Carly and Shawn D. when they were set adrift by Raffi Torres. Later that year, Lawrence's Aunt Vivian came to Salem to live with her nephew.
When John Black began searching for his true family, Vivian Alamain recognized the piece of locket that John had in his possession as being the second half of a locket that Lawrence's mother gave her two children. Vivian and Lawrence had the coffin of Lawrence's younger brother, Forrest, exhumed and sent to Salem. When they opened the coffin they were shocked to see it full of sand. Vivian and Lawrence realized that if John was really Forrest Alamain, then he would have the right to claim half of the Alamain Empire as his own. Up until now, Vivian had been running the half which rightfully belonged to Forrest Alamain. Lawrence and Vivian had decided to keep this a secret, but things changed. Carrie Brady had become smitten with Lawrence and had planted herself on his bed. When John learned what Carrie was about to do, he charged into Lawrence's house and ordered Lawrence at gunpoint to leave Carrie alone. Panicked, Lawrence shouted "You wouldn't kill your own brother would you?" Lawrence confessed everything to him and a DNA test proved that he was Forrest Alamain. When Victor told John that legally he owned half of Alamain Industries, John took over and forced his Aunt Vivian out on her butt. Vivian was furious that she had lost everything.
Lawrence hired Lisanne Gardner as the Alamain Corporate Lawyer and he also had a fling with her, though he really loved Carly Manning. After Lisanne did some snooping she told Lawrence that Carly was pregnant long ago. Carly admitted to Lawrence that she was pregnant, but she told him it wasn't his child. She claimed to have slept with another man shortly after they broke up. Later however, Carly admitted that the child was his, but he died after being born.
Later that year, Vivian Alamain brought her adopted son Nikki to the US. Lisanne did some snooping and eventually learned that Nikki was Lawrence and Carly's son that Vivian had stolen. Lisanne began to blackmail Vivian, but the two ended up in an argument. Nikki came home and saw Vivian falling to the floor and thought that Lisanne was hurting his aunt, who was really having heart problems. Nikki pushes Lisanne away from his Aunt and she fell, striking her head on a stone cat, which killed her. Nikki never knew he killed Lisanne. Lawrence and his servant, Ivan Marais, staged a fake car accident to cover Lisanne's death, but Bo Brady didn't buy it.
Lawrence soon learned that Nikki was his son by Carly Manning. Lawrence verbally attacked Vivian, who had a heart attack as a result. Lawrence told Carly about Nikki and the two discussed their options. First they both agreed to protect Nikki from knowing that he had killed Lisanne Gardner. They told Nikki right away that Lawrence was his father, but they didn't tell him Carly was his mother. When Carly and Nikki began to bond, Vivian panicked and tried to flee Salem with Nikki. Lawrence then burst into Bo and Carly's wedding and announced that Vivian had run off with their son Nikki. Bo eventually caught Nikki and Vivian before they could leave the country.
In 1993, Lawrence set out to break up Bo and Carly once again. Lawrence hired Bo's partner, Taylor McCall, to help him frame Bo for beating up a drug dealer named Cash. Lawrence hoped that a police brutality trial would cause problems between Bo and Carly. Lawrences plan eventually failed when Taylor provided Bo with a tape which cleared him.
In 1993, Lawrence's world crashed down when Carly Manning was believed to have died. However, Lawrence learned that his Aunt Vivian had buried Carly alive. Lawrence rescued Carly, but she was near death. Vivian had Dr. Wu come over and treat Carly. Carly pulled through, but she had no memory of the past 10 years. Carly still believed Lawrence to be James, the man she fell in love with years before she knew who he really was. Lawrence used this to his advantage, but Carly was eventually spotted by Bo and Billie. When Lawrence tried to flee the country with Carly, Billie stopped them and jogged Carly's memory by bringing Nikki to her. Carly remembered everything, but she remained in love with Lawrence. Lawrence, Nikki, and Carly all moved to Europe by the end of 1993.
Little had been heard from Lawrence in the sixteen years he was away from Salem, but, in the fall of 2009, he was shown for a brief scene. Carly and Lawrence we heard arguing about their marriage and then Carly stabbed Lawrence. He fell to the floor and said, "You'll never find...." right before he died.
Since his death, Lawrence has popped up in both Carly's nightmares and Vivian's daydreams. In Carly's visions and flashbacks, it was revealed that, after leaving Salem together in 1993, they married, but he had contracted some sort of disease that slowly drove him insane. He became increasingly vicious and abusive. In fact, she would call him "a monster" right before his death.
While at a medical conference some after his illness became worse, Carly sought temporary comfort in the arms of her friend, Dr. Daniel Jonas. Carly had become pregnant from the one-night-stand which enraged Lawrence, as he had become sterile as a result of the disease. He threatened to kill the man as well as the baby and also forbid Carly from leaving his compound. Carly refused to identify the father, but was forced to give up her baby girl (Melanie Layton) shortly after she was born. By 2009, Lawrence had become more dangerous and threatened to go after her now teenage daughter. To save her child, Carly stabbed him then fled to Salem for protection and help tracking down her daughter.
Meanwhile, Lawrence's "spirit" also began appearing to Vivian. He encouraged his grief-stricken aunt to seek revenge on Carly by killing Melanie, thus finishing the job he had started. At first, Vivian planned and plotted and even tried to execute her plan. However, after attempting to kill Melanie a second time in February 2010, Vivian stopped herself. She would later tell Lawrence's ghost/figment of her imagination that she would not kill Melanie, but would still seek revenge against Carly. Lawrence, "The Unfriendly Ghost," has not been seen since.

Post a Comment

Share on Facebook

Tweet this

Submit Feedback