Belle Black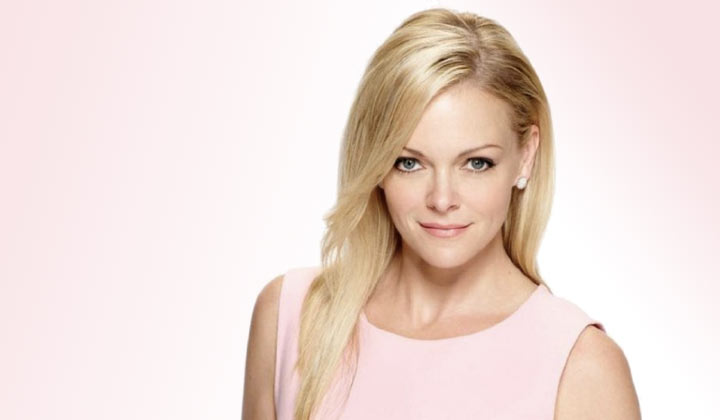 Brianna and Chalice Fischette
1993 to 1995
Brianna and Brittany McConnell
1995 to 1998
Ashlyn and Kaylyn Messick
1998
Chelsea Butler
1998 to 1999; 2000 flashback
Charity Rahmer
August 10, 2004
to
March 21, 2008
;
November 25, 2015
to
September 12, 2016
;
January 24, 2017
to
February 20, 2017
;
December 4, 2017
to
December 28, 2017
;
March 22, 2018
to
March 27, 2018
Isabella Brady (birth name)
Isabella Kiriakis (former married name)
Belle has never been given a middle name
Izzy (nickname given to her by John)
Tink (nickname given to her by John)
Lawyer
Former nursing student
Former university student
Somewhere in Salem
Formerly in Maine
Formerly on the Fancy Face IV
Formerly a loft in Salem
Formerly at Marlena's penthouse
Married to Shawn-Douglas Brady [Married: Nov 23, 2007, to Present]
Philip Kiriakis [Married: Jan 3, 2005, to Jun 29, 2007; divorced]
John Black (father)
Marlena Evans (mother)
Brady Black (paternal half-brother)
Paul Narita (paternal half-brother)
Donald Jeremiah Craig Jr. (maternal half-brother; deceased)
Eric Brady (maternal half-brother)
Samantha Brady (maternal half-sister)
Frank Evans (maternal grandfather)
Martha Evans (maternal grandmother)
Robert Evans (maternal great-uncle)
Samantha Evans (maternal aunt; deceased)
Will Horton (nephew; deceased)
Johnny DiMera (nephew)
Allie Horton (niece)
Sydney DiMera (niece)
Tate Black (nephew)
Arianna Grace Horton (grandniece)
Trista Evans (maternal first cousin once removed; deceased)
Claire Brady (daughter; with Shawn)
Unnamed child (miscarriage; with Shawn via in vitro fertilization and an egg switch)
Unnamed man (in Maine)
Kidnapped J.T. with Shawn
Custodial interference; kidnapped Claire after temporary custody was awarded to Philip
Had an affair with Philip while married to Shawn
Had an affair with an unnamed man while married to Shawn
Blood type is A-
Belle was born at the Horton Cabin and was delivered by John Black and Kristen Blake. Originally believed to be the child of Marlena and Roman Brady, Belle was actually John Black and Marlena Brady's child. Belle's half-sister, Samantha, switched Belle's paternity test results and even attempted to sell Belle on the black market. Eventually, the truth about Belle's paternity was revealed, and Roman and Marlena's marriage fell apart. In 1998, Belle ate some chocolate that Kristen Blake had poisoned with penicillin. Kristen intended for Marlena to eat the chocolate, because Marlena was also allergic to penicillin. Thanks to quick thinking on Roman Brady's part, Belle survived.
When Belle grew up, she soon got herself into a group of friends that included Jason Welles, Jan Spears, Mimi Lockhart, Philip Kiriakis, Shawn-Douglas Brady, and Chloe Lane. An escapade with her brother Brady resulted in Belle ending up in a coma (and then waking up with amnesia). Once her memory was recovered, Belle began dating her best friend since childhood, Shawn Brady. Shawn and Belle's relationship was threatened after a Puerto Rico trip, when Shawn claimed he was the father of the baby Jan Spears was carrying. It was only after Jan lost the baby that the truth was revealed, and although it took some time, Shawn and Belle were able to get their relationship back on track. It was again threatened once the two started university when Cassie DiMera developed an obsession with Shawn.
After a few false starts at love-making, Belle and Shawn finally vowed to wait until marriage. When Belle tried to jump the gun, Shawn convinced her that if they waited, it would be that much sweeter. Stressed out by the Salem Stalker killings, Belle left Salem for Milan to take care of some business for Basic Black and didn't return until after Cassie's murder. Unfortunately, when she lied for her mother, she put a permanent wedge between herself and Shawn.
After learning that Belle's lies had enabled Marlena to kill Alice, Shawn took off. When Shawn did not return, Belle continued to hope and pray that it would all work out, but after Jan Spears told her that Shawn had joined the merchant marines, she was devastated. Belle was later shocked to realize that her "friend" Philip had deeper feelings for her than she thought. When Shawn returned to town, Belle initially held out hope that they would reunite but soon realized he was in deep with Jan Spears. She and Shawn slept together just once when they got stuck in a barn together, but that didn't stop Belle from walking down the aisle with Philip.
After the wedding, Belle and Shawn met on the roof, and Belle finally admitted that she still loved Shawn and wanted to leave her husband to be with him. She rushed to tell Philip, before he left with the Marines, that she wanted to be with Shawn, but he had already gotten on the plane leaving for Iraq. Belle remained firm in her desire to tell Philip the truth until Philip lost his leg in a land mine explosion. Belle made the tough decision to stand by her husband, but she couldn't forget her feelings for Shawn.
Belle had finally prepared herself to leave Philip for Shawn when she learned she was pregnant, and with no memory of her night in the barn with Shawn, she assumed the baby belonged to Philip. Although Belle had some minor difficulties with her pregnancy, she gave birth to a healthy baby girl that she and Philip named Claire. Unfortunately, soon after the baby's birth, Belle began to suffer from postpartum depression, which was only made worse when Claire developed serious health problems. Lexie Carver finally told Philip and Belle that they should prepare to say goodbye to their daughter because she needed a liver transplant. Luckily for Claire, Zack Brady was a match, and she received his liver after he died.
Claire recovered, and her parents were thrilled, but when the truth finally emerged about her paternity -- thanks to Chelsea's intervention -- Philip left town for a number of weeks, and Shawn tried to adjust to being Claire's father. Belle didn't want him near her initially, especially after learning of his relationship with Willow, a former prostitute. Belle and Shawn finally began to reach an agreement about Claire when she was kidnapped from a diner. This terrified both Belle and Shawn, who were placed under scrutiny from social services. Unbeknownst to anyone, on the occasions when Belle would allow Victor to visit with Claire, she was also spending time with Philip, who had been injured in his duties as a Marine and needed reconstructive surgery.
When the case finally went to court, Philip won temporary custody of Claire, who was legally his daughter because he had been married to Belle at the time of her birth and had been named as her father on the birth certificate. Shortly after, Shawn and Belle kidnapped the little girl and fled the country, with Philip desperate to find out what happened to the child he had raised for the first year of her life. Shawn and Belle initially fled to Canada and ended up on a boat after Philip tracked them down. They landed on a deserted island, and Claire became very ill. They finally found their way to a small but populated island, where they met Duck and his daughter Gabby, who agreed to help them hide. Claire was presumed dead after a typhoon and Belle, Philip, and Shawn all returned to Salem but soon learned that Claire was alive and well and found her as an entry in the USADORABLE pageant -- as a boy!
Claire was safely returned to Salem, and Belle moved forward with Shawn, who proposed marriage to her. The two began planning their lives together, but Belle was devastated when her father, John, died in a hit-and-run accident. Shortly after, Belle found herself making love to Philip, only to be discovered by Hope. Hope agreed to keep the secret, and Belle confessed to Sami that she had slept with Philip.
Belle and Shawn married, but she couldn't keep her affair a secret. She finally told Shawn that she had slept with Philip. Shawn wanted to file for divorce, but before he could, Claire was kidnapped again. Belle and Shawn found her in Ireland. She had been kidnapped by Belle's biological paternal grandmother, Colleen Brady. On the way home from Ireland, Belle and Shawn's plane crashed. Thankful to be alive and given another chance, Belle and Shawn recommitted themselves to each other and Claire. The three of them left to sail around the world on the Fancy Face IV. During their absence, on-screen characters sporadically mentioned a letter or post card from Belle and Shawn.
In November 2015, Belle, Shawn, and Claire returned to Salem for Bo's funeral. While there, Belle told her parents that she and Shawn were planning to divorce because she'd been unfaitheful to Shawn while they were living in Maine.

Post a Comment

Share on Facebook

Tweet this

Submit Feedback