Johnny DiMera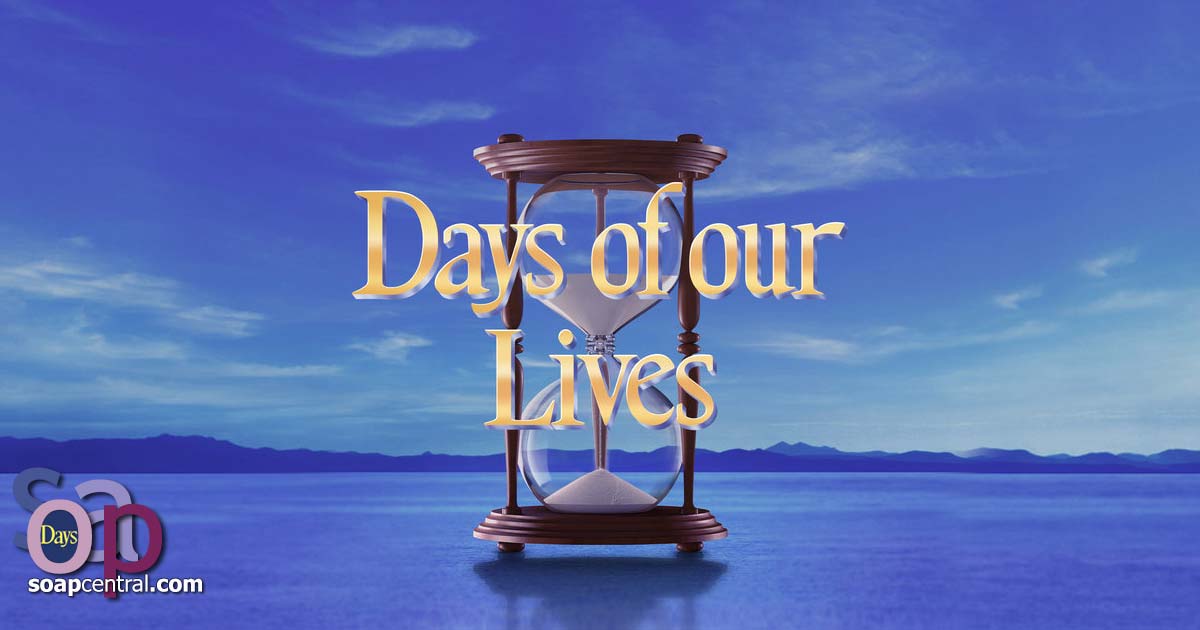 Mark Hapka
Ranger Murphee and Wiley Murphee
January 2008 to July 2008
Aaron and Griffin Kunitz
John Roman Horton (full name; when believed to be Lucas's son)
John Roman DiMera (full name)
Giovanni DiMera (the Italian version of "John"; used by Stefano)
Aaron Fisher (fake name on passport)
Born October 23, 2007
Aged to 6 years old in November 2011
Named after John Black (his maternal step-grandfather) and Roman Brady (his maternal grandfather)
None
On the run with Sami from the DiMeras
Formerly, Hollywood, California
Formerly the DiMera mansion- 430 Lakeview Drive Salem, USA
Formerly apartment 33 in Salem (in E.J.'s building)
Formerly Apt. 4B in Salem
Formerly the DiMera mansion- 430 Lakeview Drive Salem, USA
Formerly split time between the DiMera mansion - 430 Lakeview Drive Salem, USA (with E.J., Nicole, and Sydney) and Sami's penthouse (with Sami, Will, and Ali)
Formerly apartment in Salem (with Sami)
Single
None
E.J. DiMera (father; deceased)
Sami Brady (mother)
Sydney DiMera (sister)
Allie Horton (half-sister; fraternal twin)
Will Horton (half-brother; deceased)
Susan Banks (paternal grandmother)
Stefano DiMera (paternal grandfather)
Roman Brady (maternal grandfather)
Marlena Evans (maternal grandmother)
Shawn Brady (maternal great-grandfather; deceased)
Caroline Brady (maternal great-grandmother)
Santo DiMera (paternal great- grandfather; deceased)
Pete Brady (maternal great-great-grandfather; deceased)
Patrick Aloysius Brady (maternal great-great-great-grandfather; deceased)
Nora Molly Brady (maternal great-great-great-grandmother; deceased)
Carrie Brady (maternal half aunt)
Eric Brady (maternal uncle)
Belle Black (maternal half-aunt)
Andre DiMera (paternal uncle)
Renée DuMonde (paternal aunt; deceased)
Megan Hathaway (paternal aunt; deceased)
Lexie Brooks Carver (paternal aunt; deceased)
Kristen DiMera (paternal aunt; via adoption; deceased)
Peter Blake (paternal uncle; via adoption)
Chad DiMera (paternal uncle)
Theo Carver (paternal cousin)
Grace Brady (paternal cousin; deceased)
Claire Brady (maternal half cousin)
Unnamed Baby Reed (maternal half cousin)
Kimberly Brady (maternal great-aunt)
Kayla Brady Johnson (maternal great-aunt)
Bo Brady (maternal great half uncle)
Frankie Brady (maternal great-uncle; via adoption)
Max Brady (maternal great-uncle; via adoption)
Andrew Donovan IV (maternal cousin; once removed)
Jeannie "Theresa" Donovan (maternal cousin; once removed)
Stephanie Johnson (maternal cousin; once removed)
Joey Johnson (maternal cousin; once removed)
Shawn Brady (maternal half cousin; once removed)
Chelsea Brady (maternal half cousin; once removed)
Zach Brady (maternal half cousin; once removed; deceased)
Ciara Brady (maternal half cousin; once removed)
Eric Brady (maternal great-great uncle)
Colleen Brady (maternal great-great aunt; deceased)
Molly Brady (maternal great-great aunt)
Colin Murphy (maternal cousin; twice removed; deceased)
Ryan (maternal cousin; twice removed/paternal great-uncle; deceased)
Tate Black (maternal second cousin)
None
None
Ocular cancer in both eyes; right eye had to be replaced with a glass eye (December 2010)
In December of 2006, Sami Brady and Lucas Roberts went for a romantic winter vacation when a terrible storm hit and they were forced to take shelter in an abandoned log cabin. While there, they made love in front of the fire place. Suddenly, the roof collapsed and a huge beam fell on Lucas's leg, trapping him and threatening his life. Determined to find help, Sami ventured out to the main road where she flagged down a car. The driver of the car was E.J. DiMera. He agreed to help Sami move the beam off Lucas in exchange for sex. Sami slept with E.J. in exchange for his help in saving Lucas's life. In early 2007, Sami Brady learned that she was pregnant with twins setting up a "who's the daddy" storyline.
Johnny DiMera was born to Sami Brady and Lucas Horton on October 23, 2007. Marlena delivered Johnny and his sister Ali in the bedroom of the penthouse. After many fake and real paternity tests, Sami learned that Lucas was Allie's father and E.J. was Johnny's father. Sami committed to raise the twins together and refused to separate them, regardless of their separate fathers.
E.J. sided with Sami against Stefano and did not allow Stefano to spend alone time with Johnny. E.J., who by then had fallen out of favor with Stefano, refuses to let Stefano turn Johnny into the next "DiMera soldier". Despite Sami's feelings (both love and hate) for E.J., Sami allowed E.J. to be an active part of his son's life, even moved in with E.J. to get his help raising the twins while Lucas was in jail.
When Stefano went into a coma his lawyer divides up the DiMera estate. New DiMera, John Black, assumed control over the empire. However baby Johnny, who was the only remaining direct descendant of Stefano in good favor, was set up with a large trust fund, which he would receive on his 21st birthday.
Johnny remained at the center of his feuding parents, each wanting sole custody of Johnny. In December of 2010, Sami and E.J. put their differences aside to be there for Johnny when he was diagnosed with ocular cancer. The doctors caught it before it spread, but Johnny's right eye had to be replaced with a glass eye. Johnny recovered well.
Despite the rough start, Johnny grew into a happy little boy, with a special place in his heart for E.J., Rafe, and Lucas. When E.J. was murdered, Sami knew that she needed to get her children away from Salem for a fresh start. So, when the opportunity arose to move to Hollywood make her life story into a movie, Sami jumped at the chance. The family moved out to California in October 2014.

Post a Comment

Share on Facebook

Tweet this

Submit Feedback