Santo DiMera
Deceased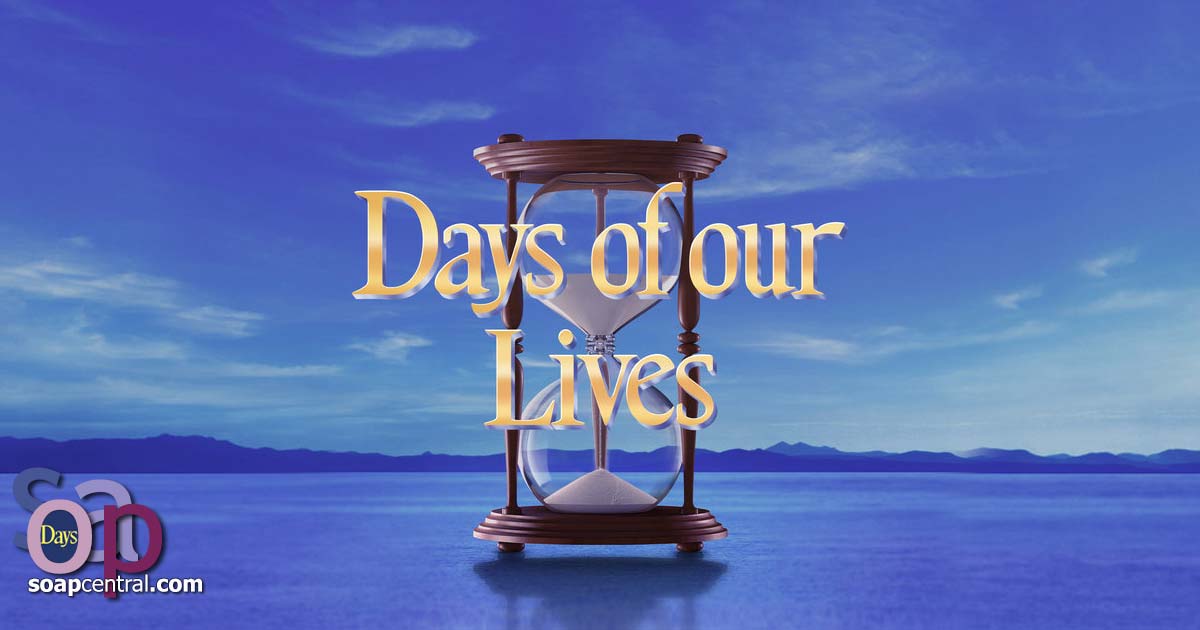 June 2007 to September 2007; and subsequent flashbacks and visions
Italian businessman
DiMera home in Italy prior to death
Married to Mrs. DiMera (Santo's wife was never named)
None
Unknown
Stefano DiMera (son; with Mrs. DiMera)
Ryan (son; with Colleen; deceased)
Story lines have portrayed Stefano as the "seventh son of seven sons", so it is believed that Santo had more children than Stefano and Ryan. But, those children have not been mentioned by name.
Tony DiMera (grandson; via Stefano*)
Renee DuMonde (granddaughter; via Stefano; deceased)
Megan Hathaway (granddaughter; via Stefano; deceased)
Kristen DiMera (granddaughter; via Stefano; via adoption; deceased)
Peter Blake (grandson; via Stefano; adoption)
Lexie Brooks Carver (granddaughter; via Stefano; deceased)
Benjy Hawk (grandson; via Stefano; deceased)
E.J. DiMera (grandson; via Stefano; deceased)
Chad DiMera (grandson; via Stefano)
Andre DiMera (grandson; via Stefano)
Theo Brandon Carver (great-grandson; via Lexie)
Steven Hawk (great-grandson; via Benjy)
Johnny DiMera (great-grandson; via E.J.)
Sydney DiMera (great-granddaughter; via E.J.)
Grace Brady (great-granddaughter; via Chad; deceased)
*Tony DiMera was not a blood-related DiMera. But, Stefano raised Tony as his son and the rest of the DiMera family considered Tony to be a DiMera.
Colleen Brady (dated/lovers)
Adultery with Colleen (shown in flashbacks in August 2007)
Santo was introduced through a series of flashbacks during the summer of 2007. His story was part of the Brady/DiMera feud genesis reveal.
Santo was traveling on business in Galway, Ireland, when he became injured and needed medical care. He found himself in the care of a novice, Colleen Brady. Santo was instantly attracted to her and began trying to get her to agree to spend some time with him. At first, Colleen rejected his advances. But, when he showed up with his son, Stefano, and a story of how Stefano's mother had just died and Stefano was in need of a playmate to cheer him up, Colleen agreed to allow her younger brother, Shawn, to go on play dates with Santo's son Stefano. The four of them started spending a lot of time together. Colleen and Santo fell for each other, made love, and decided to get married. When Colleen's father found out that she was leaving the church, he threatened to disown her. Colleen was still determined to marry Santo. But, then Shawn told Colleen that he learned from Stefano that Santo's wife was still alive and living in Italy. Colleen was crushed and left Santo. Determined to make amends with her family, Colleen took her final vows to become a nun. Santo appeared during the ceremony to make one last plea for Colleen. She ran out of the church, to a cliff side, and left her habit on the top of the cliff. No one heard from her for years. Her family and a heartbroken Santo assumed that she was dead.
Santo returned to his family in Italy, but was never the same. On his deathbed, he made Stefano promise to avenge Santo's lost love with Colleen by torturing the entire Brady family. He also told Stefano that the feud could not end until Santo and Colleen were together. Santo left their marriage license and wedding rings in a portfolio, locked in a vault in the church in Galway.
Stefano took Santo's orders to heart and wreaked havoc on the Brady brood for decades. In the summer of 2007, the Bradys discovered the illicit love affair between Colleen and Santo was the reason for the DiMera/Brady feud. By that time, Sami Brady and E.J. DiMera were adults and were the exact images of Colleen Brady and Santo DiMera. Stefano decided that if they married, the feud would be over. Coincidentally, E.J. and Sami did marry, but the feud did not end. Santo periodically appeared in visions to Stefano and then again in a visions to John.
In 2013 John learned that the orphanage had lied to Colleen Brady. Her son had died, but they told her that John was her son with Santo because she was so desperate to find her child.

Post a Comment

Share on Facebook

Tweet this

Submit Feedback