Nancy Wesley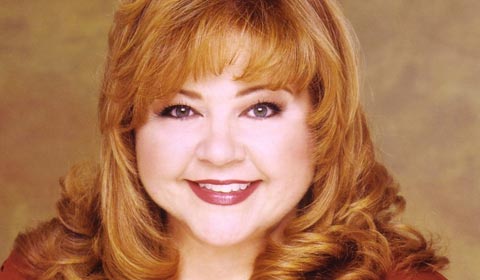 Nancy Miller (maiden name)
Former volunteer at University Hospital
New York
Formerly Apt 32, 110 Guilford Street Salem, USA (temporarily)
Formerly in New York
Formerly at the Wesley home in Salem
Married (Craig Wesley)
None
Albert Miller (father)
Chloe Lane (daughter; with Craig)
Joy Wesley (daughter; with Craig)
Parker Jonas (grandson; via Chloe)
Unknown
Raped as a teen by Frederick Sykes
Tried to blackmail Mike Horton to get Craig promoted to Chief of Staff
Custodial interference and blackmail - took Parker to Brazil so Chloe could blackmail Jennifer into giving up Daniel
Nancy is the conniving, manipulating wife of Dr. Craig Wesley. She was determined to become Mrs. Chief-of-Staff, and she didn't want to marry Mike. She wanted to push Mike out of the position so her husband could take over his rightful place.
In the beginning, Nancy was very much daddy's little girl, constantly threatening Craig if he didn't become Chief of Staff, she'd leave, taking her father's money with her. Then she came into her own, scheming on her own and always loving her husband no matter what. With Craig, she planned for Mike to be found in a bad position with a woman at a party. Nancy began pushing Carrie with Mike, but became a confidant to Carrie also, especially in the middle of her own breast cancer scare.
Nancy survived her cancer scare, and began pushing Craig to push Ali in her lawsuit against Mike Horton and the hospital. Nancy wanted Craig to be COS more than anything else. He got what he wanted, just in time for another strike to hit their relationship. Chloe Lane, a foster girl Nancy had brought home with her, was in actuality Nancy's daughter, that she had given up for adoption as a teenager. Despite Chloe and Craig both pressing her, Nancy refused to name Chloe's father.
Nancy eventually revealed that she had been raped at 16 by her father's business associate, Dr. Frederick Sykes, when it was revealed that Chloe had leukemia, and needed a bone marrow transplant. Brady and Craig were able to discover that Sykes was not, in fact, Chloe's father. Testing proved that Craig was really her father, which left Nancy wracked with guilt at the thought that she and Craig lost so many years with their daughter.
To provide Chloe with the best possible donor, Craig and Nancy decided to have another baby. Despite some health problems, Nancy was able to successfully conceive and carry their baby to term, and when the little girl was born, they named her Joy, because that was what she brought to them. Joy was able to donate bone marrow and save her sister's life. When Chloe was healthy, Craig accepted a job in New York. Nancy and Joy moved with him.
Nancy returned to Salem in 2013 when Chloe needed her help. Chloe had recently found out that Daniel was the biological father of her baby. So, she wanted the three of them to be a family again. But Daniel was in a relationship with Jennifer. Chloe enlisted Nancy's help in getting Jennifer out of the way. Nancy was glad to come back and butt heads again with the Horton family.
Due to an error in the paperwork, Daniel was still not listed as Parker's legal father on Parker's birth certificate, making Chloe his only legal guardian. So, Chloe had Nancy took Parker to Brazil -- a country not known for fairness in custody battles. Then, Chloe told Jennifer to give up Daniel, or Parker would remain out of the country, where Daniel would have no access or legal right to him. Heartbroken, Jennifer agreed.
Eventually, Chloe softened in her stance. She saw that Daniel would not come back to her, even with Jennifer out of the way. She asked Nancy to bring Parker back home. Nancy returned to New York and told Chloe that she'd always be around for her if she needed anything.

Post a Comment

Share on Facebook

Tweet this

Submit Feedback