Newcomer Nathan Owens has been cast for a role on Days of our Lives. The actor appeared at the show's 12,000th episode celebration, and, according to a set source, the actor has already started taping scenes.
Owens is a newcomer to daytime television and to professional acting. He does, however, have experience behind the camera. Owens served as executive producer for the short film Silence Isn't All That I Am.
In sharing the news with friends and family, Owens might have inadvertently posted a little more information than the show would have liked -- including the possible identity of his new role. Readers can check out the photo below and judge for themselves.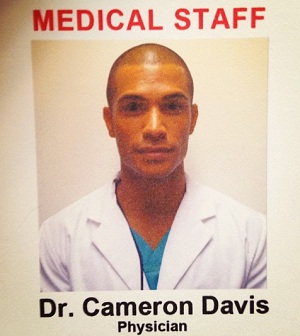 If Owens has been tapped to take over the role of Cameron Davis, he'd be taking over a role that has been played by Schuyler Yancey since April 6, 2012.