The 30TH ANNUAL DAYTIME EMMY AWARDS
Vilasuso wins first, Finnigan nabs second straight Emmy
by
Dan J Kroll

Posted Saturday, May 17, 2003 1:00:09 AM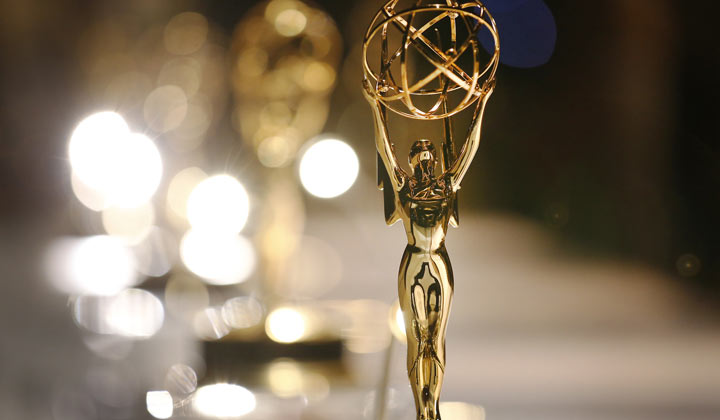 OUTSTANDING YOUNGER ACTOR
Jordi Vilasuso
(
Tony Santos
,
Guiding Light
)
While Vanessa Marcil earned her Emmy after she left General Hospital, Jordi Vilasuso's Emmy could be seen as a going away present. The two-time Emmy nominee confirmed that he will be exiting his role on Guiding Light at the end of July.

Though his pilot for FOX, No Place Like Home, was not picked up for the fall season, Vilasuso cites a need for new challenges as his reason for vacating his GL role. The series remains in contention as mid-season replacement show.
"The experience of being on Guiding Light for a young actor like myself is priceless," Vilasuso said. However, the daily routine can't afford Vilasuso the different opportunities that he is seeking as a performer. "I don't want to be in a very comfortable position right now. I want to take risks."
As for the future of Tony Santos on Guiding Light, Vilasuso revealed that show execs are already looking to recast the part.
"I think he's great," said Vilasuso of the potential new Tony, though he declined to mention the actor's name. "But don't forget - I originated the role of Tony Santos!"

OUTSTANDING YOUNGER ACTRESS
Jennifer Finnigan
(
Bridget Forrester
,
The Bold and the Beautiful
)
The Bold and the Beautiful has created a bit of a dynasty in the Outstanding Younger Actress category. The show accomplished a rare three-peat this year as Jennifer Finnigan picked up her second consecutive Younger Actress trophy. Two years ago, Finnigan's co-star Adrienne Frantz (Amber Moore) earned the award.
While her win this year was cause for celebration, Finnigan regretted that her parents were not in attendance.

"It's my fault. I was superstitious," Finnigan explained. "I told them, ' I want you to remember last year as the perfect moment.'"
Now with two Emmys of her own, Finnigan teased reporters about how she'd be displaying them.
"[On a] rotating mantel, [with] an little strobe light and a streaming demo tape of my reels - and my Emmys surrouding it with the Bold and Beautiful theme song in the background," the actress chuckled. She paused for a moment before adding, "And it all goes on with a flick of the switch!"