I truly love writing, and always have. In addition to this weekly column, I write constantly throughout the week at work, and for fun, for money, for the sheer joy of expressing myself. It rarely ever feels like work.
But today, trying to come up with something to say about GH has been actual mental labor. Let's do a brief recap...
1) Dillon is still dressed as a girl. And still looks like a boy in a dress. (Stupid)
2) Heather is still hounding after Edward. (Stupid)
3) Helena is not in prison, but apparently her look alike still is? Does anyone but me remember that? (Stupid)
4) Sam confessed to a murder she had been cleared of thereby making Sonny guilty of perjury. (Stupid)
5) Courtney is still trying to protect Jason and doesn't want Jax to go to the cops although people are shooting at them through her window. (Stupid)
6) Lorenzo, who's trying to convince Lois he's a legit businessman, suddenly begins a whole string of violent criminal activities (shootings, explosions, etc)- after saying emphatically that he was going straight in his Port Charles operation to protect Sage? (Stupid)
7) The Quartermaines are all being eliminated from Lila's competition one by one after standing out in the open in the Q mansion having conversations where they plot to ruin each other. What, none of their cars work? (Stupid)
8) Sam is now thinner than she was before she got pregnant. (Stupid)
9) Georgie convinces her cousin to flirt with her in drag boyfriend to "teach him a lesson." No wonder he needs Viagra. (Stupid)
10) Courtney warns Jason that the cops are on the way and that he has walked into a trap and he ignores her. What, did he think she was lying, or did the idea of jail appeal to him versus being cooped up with Danny and Sam? (Stupid)
11) Nikolas, who says he does not remember or have any feelings for Emily gets drunk and punches Lucky for being out with her. Didn't he already do that with Zander awhile back? Maybe he remembers THAT. (Stupid)
12) Nikolas then refuses bail money from Emily to get out of jail. As if jail would seem preferable to taking free money from someone you don't really remember knowing? (Stupid)
13) Liz deciding she wants to be a nurse suddenly, when as I recall she was barely smart enough to graduate from high school and has never displayed any interest in anything but men, brownies, and painting. (Stupid)
14) Carly threatening Alexis with revealing Kristina's paternity for the 83rd time. (Stupid)
What can I say about all that nonsense? Not much. There was one particularly great scene this week, so let me focus on that for a moment...Sonny did something out of character this week, and actually gave Ric the benefit of the doubt. When Sam confessed to starting the fire, Sonny asked Ric to come with him and went to Danny. He got Danny to admit to accidentally starting the fire. He then pleaded with Ric not to convict Sam for a crime he knew she did not commit, and not to punish innocents to try to take him down. Ric and Sonny had a civil conversation and we were allowed to see the decent part of both of them. This was a very poignant scene, and possibly a foundation to build upon in some future relationship between the two of them. Of course, it was ended with a phone call about an explosion, and Ric has jumped to the conclusion that Sonny used this moment just to give himself an alibi for trying to blow up Faith. That tender scene ended way too soon in my opinion. It had promise. It was going somewhere. These 2 warring brothers might be able to someday make peace, or at least understand one another a bit better. But- KABOOM, the conversation was over.
So, forgive me if this isn't my typical column, but it was just a dumb, dumb week on GH and I found very little going on that required meaningful comments. I know big things are right around the corner, and a lot of the things going on now are setting up some upcoming plots and storylines, so I am trying to be patient. But Dillon in drag has got to go, as I am about as annoyed with it as I was when Alexis was dressed as "Dobson" the English Butler.
What will happen tomorrow dear readers? Will a plot come along that sucks me in and rivets me with its unique vision? Will Courtney put up some curtains so people don't know where to aim when they shoot her through the window? Will Danny find friendship with Michael and Kristina since all 3 of them wander off when they are told to stay put? Will Mary get evicted from the cottage in the woods since she never goes to work and can't possibly have enough pay to make rent? Will Liz be able to pass the entrance exam for college, or will she have to go back to waiting tables at Kelly's to buy Gerber's for little Cam-Cam?
Only tomorrow knows, dear readers, so I will tune in tomorrow as long as there are tomorrows.
Tamilu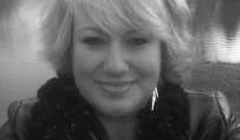 Share this story with friends, family or the world.

PRINTABLE VERSION
View a printer friendly version of this article
---