Amy Vining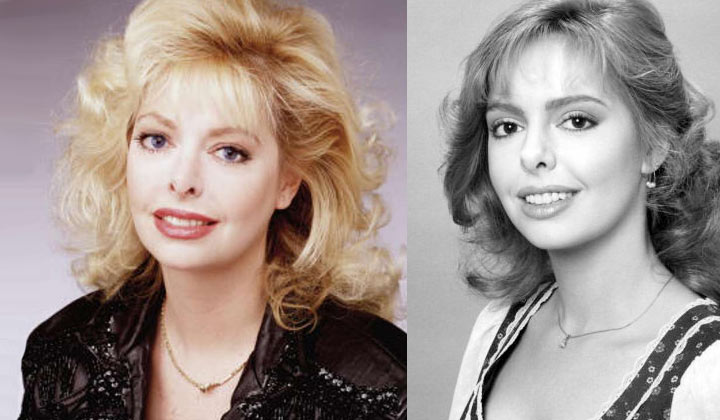 Cari Ann Warder
1975
Registered Nurse at General Hospital
Unknown
Single/Never Been Married
None
Jason Vining (father; deceased)
Barbara Vining (mother)
* always considered Laura Webber her sister
None
Johnny Morrissey
None
None
Amy Vining is the daughter of Jason and Barbara Vining. Barbara's child died at birth and her baby was switched with Leslie Faulkner's daughter, Laura. When Leslie tracked down her daughter it was in the nick of time. Leslie rescued her daughter from a cult and brought her back to Port Charles. In 1979, 16 year old Amy tracked down her big sister, Laura who had just married Scotty Baldwin. Amy turned out to be quite a bit of trouble. She had a knack for discovering everyone's secrets and loved to gossip. Putting a strain on the already Laura and Scotty's rocky marriage, Amy went to live with Leslie Webber and her second husband, Dr. Rick Webber.
In 1982, Amy fell for handsome boxer Johnny Morrissey. He broke her heart when he decided to leave town after his manager, Packy, succumbed to a heart attack.
Through the years, Amy and Laura's sisterly bond remained firm. Amy loved her sister's family and was always there for Laura when times became difficult. Unfortunately that was frequently. The biggest strain on their relationship occurred when Laura faked her death and didn't tell her sister Amy who deeply mourned her loss. When Amy found out that Laura was alive she was initially overjoyed but then profoundly hurt. Eventually Laura and Amy worked through it and Amy was able to forgive Laura.
Even through Amy has remained single, over the years she's flirted with quite a few of Port Charles's eligible bachelors. She also developed a friendship with Elton Herbert, Laura's office manager at Deception, but she abhorred his tendency to gossip.

Post a Comment

Share on Facebook

Tweet this

Submit Feedback