Delores Padilla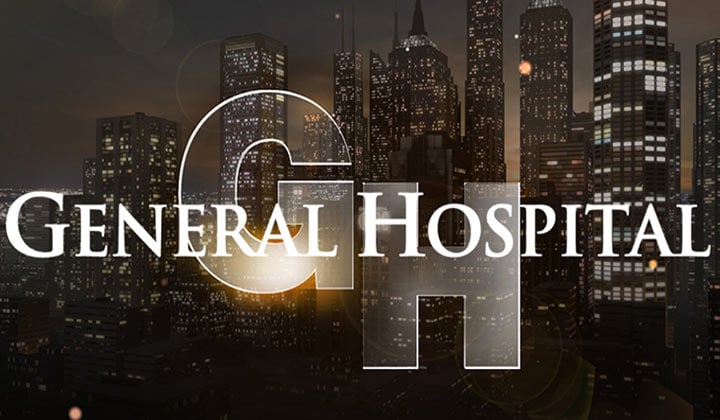 Rebeka Montoya
Police Officer for the Port Charles Police Department
New York, NY
Formerly an apartment in Port Charles, NY
Married to Eddie Cabrera
None
Rosa (sister; deceased)
None
None known
Stole Dante Falconeri's keys to the police department evidence room [Dec 8, 2011]
Supplied Johnny Zacchara with confidential information from the police department regarding a case against Sonny Corinthos [2012]
Attacked by an unknown assailant (later revealed to be Ronnie Dimestico) and knocked unconscious [Feb 3, 2012]
Officer Delores Padilla arrived in town when she transferred from another precinct and joined the Port Charles police department. Her first job was to assist in the investigation of a shooting at the Corinthos-Morgan warehouse which had left fellow police officer Dante Falconeri severely injured. Delores met Dante when she showed up in his hospital room to question him about the shooting. She and Dante did not get off to an amicable start when he refused to answer her questions and she accused him of covering for his father, the notorious crime boss Sonny Corinthos.
Delores and Dante continued to disagree when Delores questioned Dante's mother Olivia regarding her knowledge of the events that led to the death of Lisa Niles. Dante interrupted the conversation between the women but Delores sought out Olivia again for questioning. Olivia had her own questions for Delores after she saw Dante and Delores together even though Delores explained that they had been assigned as Dante's partner at the police department. Olivia insinuated that Delores had a romantic interest in her son and told Delores that Dante was happily engaged to another woman. Delores said that she had no romantic interest in Dante and that she had not requested to work with him. She also revealed that she was married, although her husband was currently elsewhere working on construction jobs.
Even though Delores was married, mob boss Johnny Zacchara flirted with her every time she spoke with him regarding police business. They spoke often as Delores investigated the string of attacks on several dancers from Vaughn's, the strip club Johnny owned. Johnny hinted that he would like to place Delores on his payroll so she could be his informant inside the police department. Each time she made it clear that she was not interested in doing business with him.
Johnny continued to taunt Delores with incessant flirtation but he remained quiet after he caught her in the evidence room at the police department. She had lifted Dante's keys to gain access. Dante also caught her there and she confessed that she wanted to solve the attacks on the women at Vaughn's because it held a personal meaning for her. She explained that her sister had been murdered and left in an alley and the case was left unsolved. Delores felt the attacks on the dancers were similar and Dante understood why she felt compelled to solve the case.
As the investigation into the attacks on the women continued, Delores and Johnny had conversations about possible suspects. She was unnerved when she learned how much Johnny knew about her after he revealed that he knew that she was motivated by the death of her sister. He also mentioned that he would be willing to help her find the person that had killed her. Delores said that she had already exhausted every avenue but Johnny reminded her that he had the ways and means to gain information that law abiding citizens did not have.
Delores eventually agreed to accept Johnny's offer to investigate who had killed her sister in exchange for inside information from the police department. Specifically, Johnny wanted information about the evidence and charges against Sonny Corinthos in a current case. She provided him with the information but was frustrated when Johnny had no information for her in return.
After Delores and Dante found common ground as partners they decided to have a night out together with their spouses. Delores met Dante and his wife Lulu for drinks at a bar but she decided to leave early after her husband Eddie did not show up. When she left the bar, she was attacked by someone and knocked unconscious. Dante and Lulu found her and took her to the hospital. She refused to call her husband and did not tell him about the attack. Although Delores was unable to recall any information about the person that had attacked her, Dante was able to take photographs of the footprints of the possible assailant. They wondered if she had been attacked by the same person attacking the dancers. Somehow the footprint photos disappeared from the police department and she and Lulu each accused the other of destroying them.
Soon after, Delores became defensive of her husband after she shared that he had moved to Port Charles and worked an evening construction shift at the history museum. The woman that was most recently attacked had torn a museum pass from the man but Delores tried to deter Dante and Officer Ronnie Dimestico from investigating anything at the museum. They suggested talking to her husband about who had been on staff during the evening hours but she was adamant that only she would talk to Eddie about the case.
Dante and Ronnie suggested that perhaps Eddie was behind the attacks and Delores turned over her apartment keys to prove she and her husband had nothing to hide. She stayed behind while Dante and Ronnie checked out her place and she was shocked when they returned with a shoebox Ronnie had found in the closest filled with pictures of the dancers that had been attacked. Eddie was arrested and Delores immediately told him that she had no clue he had been a suspect. He swore to her that had never harmed a woman in his life.
Delores stood by her husband and insisted that he was innocent. Her faith in him was justified when Ronnie was revealed to be the man that had attacked Delores and the other women. After Eddie's name was cleared, Delores remained on the police force until she left Port Charles and relocated to New York City.

Post a Comment

Share on Facebook

Tweet this

Submit Feedback