Emma Grace Scorpio Drake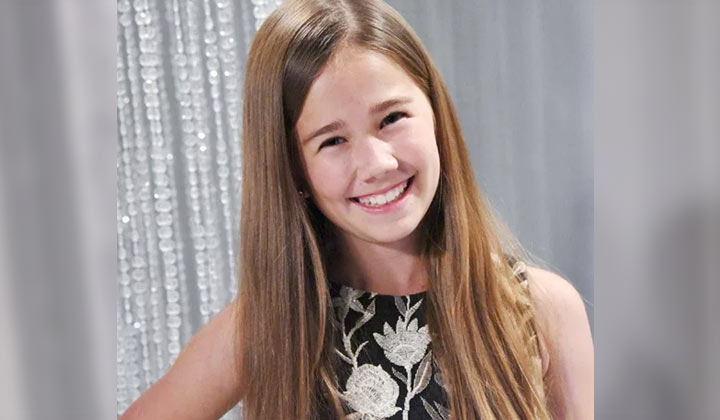 Ruby and Rose Romero
2008 to 2009
Gianna and Jessie Salvatierra
2009 to 2011
Francesca Cistone
2011
Brooklyn Rae Silzer
2011 to present
Born on-screen on November 4, 2008
College student (Anna Devane mentioned Emma had just finished her freshman year on August 18, 2022)
329 Elm Street, Port Charles, New York
Single/Never Been Married
None
Patrick Drake (father)
Robin Scorpio (mother)
Robert Scorpio (maternal grandfather)
Anna Devane (maternal grandmother)
Noah Drake (paternal grandfather)
Mattie Drake (paternal grandmother; deceased)
Gabriel Drake Santiago (half-brother; deceased)
Matt Hunter (paternal uncle)
Leora Hayward (maternal aunt; deceased)
Malcolm "Mac" Scorpio (maternal great-uncle)
Lindsay Devane (maternal great-aunt; deceased)
Alexandra Devane (maternal great-aunt)
Gabriel Devane (maternal great-uncle)
Aidan Devane (maternal cousin, once removed)
Martin Drake (paternal great-uncle)
Thomas John Devane (maternal great-grandfather)
None
Spencer Cassadine (dated while in elementary school)
Cameron Webber (dated while in elementary school)
None
Born via emergency caesarean section [Nov 4, 2008]
Developed pneumonia after being placed in a tree by her mother during a winter storm [Feb 2009]
Treated for smoke inhalation after being inside Mac's home when it caught on fire [Nov 2010]
Sickened with a fever after ingesting the toxin Jerry Jacks had placed in the Port Charles water supply [Sep 2012]
Contracted pink eye [Sep 2013]
Rendered temporarily unconscious after being involved in a car accident [Apr 24, 2014]
Doctors Robin Scorpio and Patrick Drake struggled for months to turn their relationship into a marriage. When the couple did make it to the altar, the ceremony was interrupted by the arrival of their daughter, Emma Grace Scorpio Drake. A few weeks after Emma's birth, her parents completed their wedding ceremony and they adjusted to life as new parents. Emma's father Patrick assumed the role easily whereas Emma's mother Robin struggled with post-partum depression. During the time while Robin was ill, she made some questionable parenting decisions with Emma.
After Robin received treatment, Emma's family lived harmoniously until her father's former girlfriend Lisa Niles arrived in town. Lisa hoped to win Patrick back and she used Emma occasionally in her efforts. The strain of Lisa's meddling caused Emma's parents to separate briefly but they reconciled shortly after. Emma's family remained united until the unexpected presumed death of Emma's mother Robin.
Emma grieved for her mother and refused to accept her father's desire to have a relationship with his colleague Britt Westbourne. Instead, Emma hoped that Patrick would pursue someone like nursing student Sabrina Santiago. Sabrina often baby-sat for Emma and they developed a strong bond. Emma was thrilled when her father and Sabrina began dating and she supported their decision to marry. However, on the day of the wedding, Robin was revealed to be alive. Robin and Patrick reaffirmed their love in a ceremony officiated by Emma. Their happiness was short-lived, as Robin left town shortly after her return.
As Emma once again adjusted to life without her mother, she was excited to learn that Sabrina was pregnant with her baby brother. A car accident caused Sabrina to give birth prematurely and the baby passed away soon after he was born. Throughout the loss of her mother and her brother, Emma's friends Cameron Webber and Spencer Cassadine battled for the role of her boyfriend.

Post a Comment

Share on Facebook

Tweet this

Submit Feedback