Gail Baldwin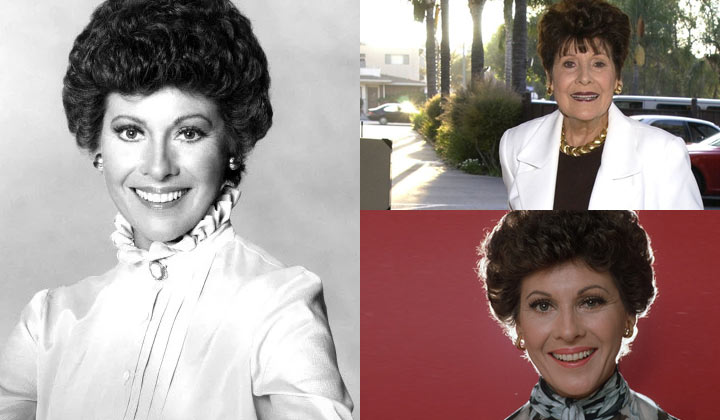 Gail Adamson (formerly known as)
Psychiatrist
Unknown place in Port Charles, New York
Married (Lee Baldwin)
Dr. Greg Adamson (deceased; dissolved by his death)
Tom Baldwin (brother-in-law)
Monica Bard (daughter; via adoption)
Dawn Winthrop (granddaughter; via adoption)
Alan Quartermaine Jr. (grandson; via adoption)
Jason Morgan (grandson; via adoption)
Emily Quartermaine (granddaughter; via adoption)
Michael Corinthos III (great-grandson; via adoption)
None
None
None
Dr. Gail Adamson joined General Hospital in 1977 as a psychiatrist. Gail had known Monica Bard since she was just a child growing up in the orphanage. Gail had adopted Monica and became her mother.
Gail had been coping with the death of her husband, Dr. Greg Adamson. Gail and Lee began to comfort each other in a platonic relationship. Lee had also been trying to cope with the loss of his wife Caroline Chandler Baldwin. She and her son Bobby had been lost at sea.
Gail sensed Lee's devastation, so she secretly contacted Scotty who was in law school and living Greenwich Village, New York City. Scotty reunited with his father and Gail was thrilled that her plan had worked. Scotty agreed to stay in town and got a job at General Hospital as a hospital clerk. There he met and felt instantly attracted to Laura Webber.
When Monica needed some guidance she confided in Gail. Monica was in the middle of a love triangle, torn between her love Dr. Rick Webber and her husband Dr. Alan Quartermaine. Gail was there to give Monica guidance. When Monica gave birth to her son Alan Jr. during a snowstorm, Gail assisted with the premature delivery.
In 1980, Gail and Lee married and their lives came to revolve around Scotty's marriage problems with Laura. When Laura wanted to divorce Scotty, Lee burned the divorce papers.
In 1983, Lee ran for mayor and his opponent was Luke Spencer, the man who destroyed Scotty and Laura's marriage. Scotty, who was his father's campaign manager, tried to discredit Luke using any information he could get on him. Scotty threatened Luke that he would expose his sister Bobbie's history as a prostitute if Luke didn't drop out of the race. Once Lee found out what Scotty was doing he fired his son as his campaign manager. Scotty then left town and Luke won the election.
In 1994, Lee and Gail found out that they were grandparents. They were shocked to learn that young Karen Wexler was their granddaughter. She had been conceived when Scotty had an affair with his secretary Rhonda Wexler while attending law school.
In 1997, Scotty returned to Port Charles with his daughter Serena Baldwin. Lee and Gail were thrilled to see Scotty and to see their other granddaughter again.
The next year, Lee defended Dr. Julie Lambert when she was charged with the General Homicide serial killings. When the trial began, Lee tried to make Dr. Eve Lambert look like the guilty one. His defense was a success and Julie was acquitted. However, the true killer was still out there. Evidence surfaced in the form of a surveillance tape filmed on the roof of General Hospital. The killer wore a wig that resembled Eve's hair, but when she turned around, Julie's face was revealed; she was the real killer. She had been under the control of Dr. Greg Cooper. When Julie was caught, Lee became her legal guardian and Gail would stop at nothing to get Julie committed to Ferncliff where she would get the treatment she needed.
Lee suffered a pulmonary embolism in 1999. Everyone was devastated by this, especially Gail. Lee nearly died but with the love and care of his loved ones he finally pulled through and recovered.
In 2003, Lee and Gail were devastated to hear that their granddaughter Karen was killed after being hit by a car. Although they had lost their granddaughter they were happy to know that her blood had saved Lucy Coe's life.
When Lila Quartermaine passed away in her sleep in July 2004, Lee and Gail went to the funeral where they paid their respects.

Post a Comment

Share on Facebook

Tweet this

Submit Feedback