Hannah Scott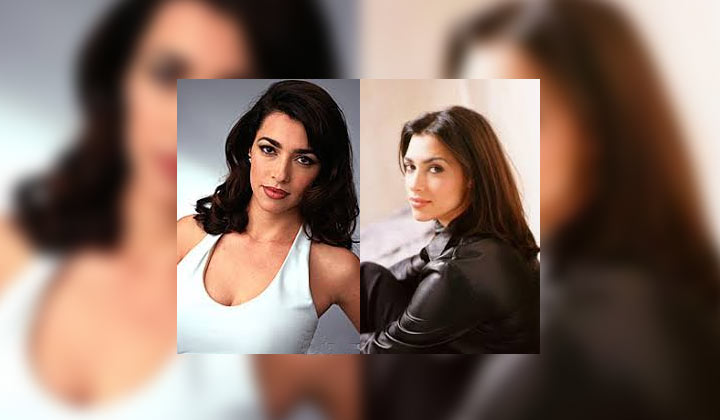 FBI agent
Alaska
Single/Never Been Married
None
Roy DiLucca (father)
None
Sonny Corinthos (lovers)
Marcus Taggert (lovers)
Alan "A.J." Quartermaine, Jr. (dated)
None
FBI agent Hannah Scott was assigned to go undercover to "get the goods" on Sonny Corinthos because of her resemblance to two of Sonny's former lovers, Brenda Barrett and Lily Corinthos. However, the FBI had not foreseen that Hannah would fall for Sonny. Carly, who was involved with Jason Morgan at the time, saw through Hannah's act fairly quickly, but neither Sonny nor Jason agreed with her.
As time passed, Sonny fell hard for Hannah. When it became apparent to the FBI that they were losing control of Hannah, they brought in her father, Roy DiLucca. Hannah had always believed her father was an FBI agent. She did not know he was only an informant. Roy got a job at Sonny's coffee warehouse and quickly was entrusted with Sonny's organizational duties. Eventually, Sonny, with help from information supplied by Jason and Carly, realized what Roy and Hannah were up to. Sonny continued his relationship with Hannah long enough to feed false information to the Feds. He subsequently broke things off with Hannah and threw her out of his penthouse. Sonny refused to speak to her, despite her pleadings of how much she really loved him.
Hannah then went on to become the FBI liaison to the Port Charles police department. While there, she became involved with Sonny's main nemesis in the police department, Marcus Taggert. However, both Hannah and Roy were being threatened by their FBI supervisor, Agent Larkin. Roy knew they would never be free until they exposed Larkin's crimes. Roy's knowledge of these crimes was his reason for being sent back to prison. Roy and Bobbie traveled to the Caribbean, to get details of Larkin's transgressions, since that was where he stashed his money and somehow managed to return to Port Charles with only a few scrapes with danger.
Unfortunately, before Bobbie and Roy could turn the evidence in, Larkin kidnapped Hannah. Taggert, Sonny, and Roy teamed up to rescue her. For their help, Sonny received amnesty from the FBI and Roy was no longer obligated to work for them. Hannah continued to work for the FBI, but she elected to take a reassignment to Alaska and left town.

Post a Comment

Share on Facebook

Tweet this

Submit Feedback