It's been several months since Josh Griffith and Michael Malone returned to One Life to Live as head writer and creative consultant, respectively. It appears that they are now preparing to put their vision for One Life to Live in full throttle.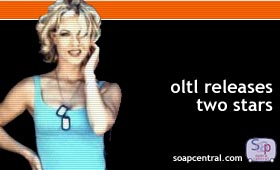 Steve Richard Harris (Seth Anderson) has been fired. Harris joined the cast of One Life to Live in April 2002. His final airdate was January 2nd. According to a spokesperson, the role will not be recast.
Barbara Niven (Liz Reynolds) has also been let go. Niven joined the show in September 2002, as Keri's mother. As Niven has not yet made her final on-air appearance, a spokesperson declined to comment on the report of Niven's exit.
Both Harris and Niven were on contract with One Life to Live.