Emmy Award-winning Robin Strasser, known for her decades-long portrayal of Dorian Lord on One Life to Live, will be joining the cast of Passions. Strasser's addition brings to two the total number of former Llanview residents now finding refuge in Harmony. Earlier this year, Andrea Evans (ex-Tina, One Life to Live) joined the show as Rebecca Hotchkiss.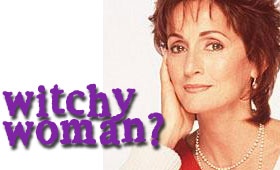 The details of Strasser's gig on Passions are still sketchy. Neither NBC nor Strasser's camp has offered official word. It is known, however, Strasser will play a character by the name of Hecuba.
Fans are wondering if Strasser might get to have some fun on the show by displaying magical powers as a friend of Tabitha. Passions execs will say only that Hecuba will be "like nothing you've ever seen on daytime."
While Robin Strasser is best known for her role as Dorian on OLTL, which she played from 1979 to 1987 and again from 1993 to 2000, she also appeared as Dr. Christine Karras on All My Children from 1976 to 1979 and as Rachel Davis on Another World from 1967 to 1972. She has been nominated four times for an Emmy award and won the Emmy for Outstanding Actress in a Daytime Drama in 1982.
Strasser makes her Passions debut just in time for November Sweeps on October 23rd.