With all the hubbub surrounding Chris Engen's departure from The Young and the Restless, many fans have forgotten that in order for there to be a guy-on-guy kiss, there has to be another male character involved. In a candid interview, newcomer Yani Gellman (Rafe Torres) talks about what it means to be the first major gay character on television's highest-rated soap opera.
"I didn't know [Rafe was gay when I first auditioned]," Gellman tells Out.com's Nelson Branco, who soap fans will also know from his work for TVGuide Canada. "All I knew was that he was a young lawyer. I was on the show for a month or so before the producers called me in for a meeting to discuss the direction they wanted to take Rafe, and I was cool with it."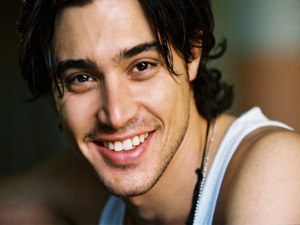 Gellman's reaction would appear to be completely opposite to Engen's reaction. Setside sources report that upon learning that his character, Adam Wilson, had to share a lip lock with Gellman's Rafe, Engen exploded and walked off the set. For fans wondering why the writers would suddenly "make" Adam gay, there is new information hinting that that's not what the writers are up to. According to at least one show snitch, Adam and Rafe's kiss has more to do with blackmail and buying someone's silence than it does with homosexuality.
Gellman refers to Rafe as a "landmark role" for The Young and the Restless and adds that "it's about time" that the show tackled the subject of homosexuality. Gellman states that he has several gay family members, and some of his friends are also part of the gay community.
This is the first daytime role for the Miami-born Gellman, who claims Toronto, Canada as his home. Prior to his first Y&R appearance in December 2008, Gellman appeared in a handful of other television projects. From 2006 to 2007, Gellman appeared as Antonio on the Canadian TV series, Monster Warriors. He also appeared in the made-for-television film, The Matthew Shepard Story, which was based on the real-life slaying of a gay teen in Wyoming. Gellman also appeared on the silver screen in the 2003 release of Disney's The Lizzie McGuire Movie, for which he also recorded a song for the movie's official soundtrack.
Photo Credit: Bjoern Kommerell