There are new and conflicting reports about the status of Melody Thomas Scott (Nikki Newman) with The Young and the Restless. By now, fans of the show following Soap Central's coverage of the Scott situation know that the actress and show execs have been unable to come to terms on a new contract. Scott has reportedly refused to take a pay cut and also balked at being asked to drop to recurring status.
In its current issue Soap Opera Weekly is echoing a Soap Central report from earlier this month: contract talks aren't going anywhere and upcoming story will show Nikki being written off the canvas. That exit, show sources have told Soap Central, will involve Nikki having to leave Genoa City to take care of an ill sister.
TVGuide Magazine's Michael Logan, however, reports that Scott isn't going anywhere -- at least not yet -- and that the 30-year veteran is still reporting to the set. Logan goes on to say that Scott is working on the show "on her own terms," but the article does not elaborate on what those terms might be.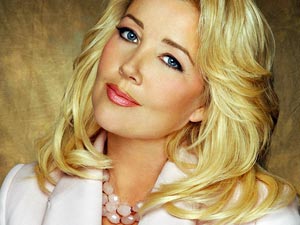 Meanwhile, TVGuide's Canadian soap off-shoot, helmed by Nelson Branco, cites setside snitches that say Logan's claims are "not true" and that Scott "isn't dictating anything at this point." Branco also states that Scott will be written out of the show in the near future.
The dueling reports are somewhat understandable. If a performer does not have a contract with a show, there is nothing to stop that performer from not showing up for work. If story has already been written for that actor's character, the show would come to a grinding halt. Because of this, most shows will write a character off the canvas to prevent any such hold up or the need for an emergency recast.
To date, The Young and the Restless has not put out a casting call for a new Nikki Newman the way it had put out a casting call for a new Jill when actress Jess Walton walked out during contract talks.
Fan reaction has been decidedly split on what Y&R should do in the event that Thomas does decide to leave the show.
"I think that it is time for the actors and actresses [...] to realize that we are in bad financial times," wrote Soap Central reader soper. "While they are worrying about a salary cut, the rest of the country is worrying about keeping their jobs, keeping their houses, and paying their bills. With her or without her, the show will survive."
"I think that Melody Thomas Scott is an integral part of Y&R (and she knows it)! Can you imagine someone else in that role? Disaster!" adds another reader.
"I can see both sides of the negotiation, and we are in difficult economic times, but I think Y&R would be crazy to let Melody Thomas Scott go," robert1234 remarked. "Nikki and Victor are the core of Y&R and the core characters are the reason I, along with most other long time viewers, tune in every day. We do not tune in to watch the younger actors, most of whom are here today, gone tomorrow. If the show is having money problems, they should cut some of the less pivotal characters that no one will miss. I understand you can probably pay ten other actors for what Melody probably makes, but those ten other actors will not sustain the show."