Lauralee Bell (Christine Williams) is making a permanent return to The Young and the Restless. Nearly 18 months after taking an extended maternity leave, the actress had opted to return to full-time work in Genoa City.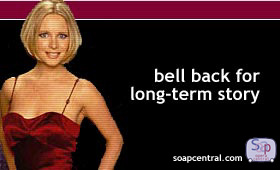 As previously reported by Soap Central, Bell made a brief two-day returned on March 21 and 22. The cameo came on the heels of short-term returns in 2001.
Now, a Y&R spokesperson has confirmed that Bell resumed taping on March 13th in anticipation of a long-term return beginning in mid-April. Bell will tape three time a week, rather than a full five-day schedule.
Fans should know that while Bell is back for the long run, the length of her stay is still up in the air.