The moment GH fans have anxiously awaited for nearly a year has finally arrived. Lucky Spencer finally returns to television screens across the country. Since Jonathan Jackson (ex-Lucky) first announced his impending departure early last year, the debate has been hot and heavy over how both his exit and return should be played out. Anthony Geary (Luke) went on record to say that if Jackson were not to play Lucky, he'd prefer the character be killed off. Rebecca Herbst (Elizabeth) expressed her dismay at Jackson's choice to leave, but said she fully understood that his talent should be given a chance to grow in venues other than daytime drama. General Hospital head writer Robert Guza, Jr. promised last year that the story would continue to run behind the scenes after all the pre-shot footage of Jackson as Lucky had been used (his last appearance was in late May) and would arc for about a year.
Louder rustlings about a recast began to emerge from the executive den several months ago as a parade of possible "Lucky" candidates were signed to test for the coveted role, including the consideration of Jackson himself returning for a short while. Jackson's career has proven quite lucrative with the actor receiving critical acclaim for his portrayal of Vincent in the film, "Deep End of the Ocean," starring Michelle Pfeiffer. Jackson vied for a roll opposite Mel Gibson in the movie "Patriot" and is currently considered a forerunning candidate for the cherry roll of Anakin Skywalker in the latest installment of the Star Wars epic. His film, "Trapped in a Purple Haze" about a young heroin addict will air on ABC April 17th. With his post-GH career in full swing, Jackson offered to return to the show long enough to wrap up the Lucky storyline and possible whisk Elizabeth away to Manhattan when Herbst's contract runs out this June. The powers that be were, however, looking for a full time Lucky to retain on the show and found that in Jacob Young (ex-Rick, The Bold and the Beautiful).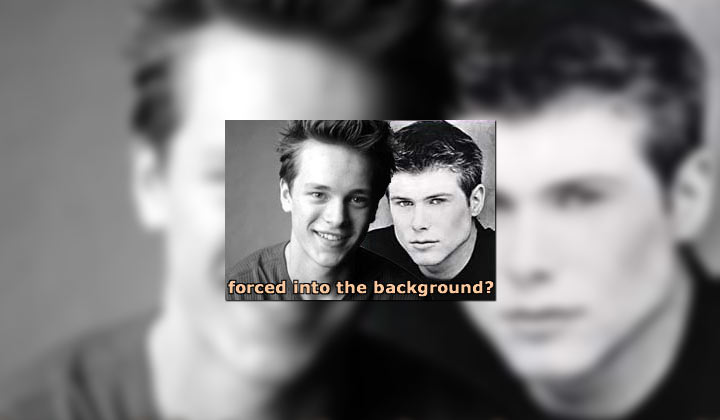 Young is not oblivious to the pressure he faces in taking the baton from fan fave Jackson, but takes it all in confident stride. He says that he knows Jackson left "big shoes to step into, but I'm bringing my own set of 'em, if you know what I mean. I'm going to go out there and do my very best job and bring my perspective of the character to the show." He goes on to say, "At first, I was a little bit insecure about [taking the role after Jackson]. But now that I've started to think about it, Lucky was such a great character, and Jonathan did such a great job that [fans] wanted him to come back. [Lucky] being in such demand, I think it was great that it opened up and allowed someone else to come in and give this character a shot."
Young says he is hopeful that fans will be receptive to his own take on Lucky, adding, "I think it's going to be a critical six months. But once people get a load of the work I'm doing, I think they are going to be very pleased. There will be mixed reactions at first, but I think people will accept it."
The actor researched his alter ego well, talking to Jackson fans like his mother and sister, reviewing countless tapes of his predecessor as Lucky and taking note of the nuances of Jackson's portrayal. Of his character, Young says, "I like Lucky's mystique. He's just very cool, relaxed. He never oversteps his boundaries. I'm planning to give my own perspective to this."
Even the cast and crew warmed up to the idea of a recast once Young was in place and made him feel welcome when he had his first day of filming February 4th. "It came as a real shock to me how supportive people are of the recast. Everybody made me feel at home right away.... I can't begin to tell you how nice everybody is here."
Even Young is unclear of what is planned upon Lucky's return to Port Charles. "I don't know right now. I believe the audience will perceive him as being oblivious to what's going on. My first scenes are with Constance Towers (Helena) and Tony Geary (Luke)."
Fans are meeting the recast with a skeptical eye, having been burned by newcomers in the past. Most are pleased that the story will finally pick up and play out, but at their most generous, are in a "wait and see" mode where Lucky is concerned. It all begins on February 25th, when viewers will get their first real glimpse of the new Lucky. Let's hope that The Powers That Be are still riding their wave of glory with the incredibly successful recasting of A Martinez in the roll of Roy DiLucca. Fans will no doubt be brutal if, after their restless wait, they are tossed the scraps of a sloppy recast and ludicrous storyline rather than the multicourse meal they want and deserve.