This was a strange - and short week on The Bold and the Beautiful. Was it just me or did you think all the hubbub about Jackie's past was much ado about nothing? It seems like they're trying to create conflict for Owen and Jackie rather than just let their story unfold naturally. What's the big deal about Jackie's past and why would she think that her dalliances 25 years ago were significant enough to cause Owen to reject her? I don't get it. Jackie Marone is not a saint and never claimed to be. So she had some questionable romances when Nick was a boy. So she was a kept woman. So what?
The way I look at it, Owen has no business expecting a woman of Jackie's "maturity" to be inexperienced. This whole story smacks of manipulation and machinations. If Whip stumbled upon all this information on the web, why didn't Owen? Remember, when Owen first showed up in L.A., he was a paralegal/private detective. He had been hired by Marcus to find Donna. Clearly, Owen has skills as an investigator. Are we supposed to think that when he began dating Jackie - he was her boy-toy - that he didn't do a little digging to find out who the rich, beautiful lady named Jackie really was?
So that all seemed very contrived to me. Then, to add insult to injury, did you buy Jackie's offer to fire Whip just to make Owen more secure? I didn't. Whip would have one hell of a lawsuit if they actually fired him over a kiss. And Whip would have done it, too. But what really had me wondering was this: who's in charge in the Jackie/Owen relationship? Has Jackie lost the upper hand just because of a kiss? And why on earth is Nick letting Owen have that kind of power in the business? It's time for Nick to reassert himself as the mogul of Jackie M. It's his money that's financing all that fashion. He should be piloting the S.S. Jackie M, not puttering around on the quarterdeck waiting for orders from Owen or Stephanie or anybody else on the staff.
It was good to see the powwow between Stephanie and Brooke, wasn't it? After all the crap they've been through, the highs and lows, it would be nice to believe they've reached some closure. Stephanie was rooting for Ridge to choose Taylor. It happened, but it didn't stick. Que sera, sera. Brooke won and Taylor can go find a man to love her exclusively. I'm not anti-Taylor, folks. Really, I'm not. But I like the strong, independent Taylor, not the one who chases after Ridge. Ultimately, he chose Brooke and even if you disagree with the writers, they do seem to be destined to be together. Really, isn't that sort of the basis for Bold and Beautiful since day one?
But don't worry, they're also destined to break up. If there's anything predictable in soaps it's that happiness is fleeting - and not dramatic. But I think the future of Ridge and Brooke will be torn asunder by something other than a third party. Next time around it'll be a health scare or a kidnapping or something else equally out of the blue.
One other good thing came out of the Ridge and Brooke's reconciliation, return of the Forresters to Forrester. Ridge brought Felicia and Thorne back into the family business and convinced them to stay. Of course, it's not like they were doing anything else. Seriously, do these people know that there's a recession going on? Wouldn't it have been something if Felicia had had to go to her parents for a loan because she lost all her money in a Ponzi scheme? What if Thorne tried to get a job at another fashion house and was turned down because of his age? What a shocker that would be, not to mention novel for Bold and Beautiful. The employment situation on the soap is simple; if you're out at Forrester, you're hired by Jackie M. If only life were so simple!


Perhaps the biggest development - or maybe it was a non-development - was Rick and Ridge burying the hatchet. Wait! You mean all it took to stop them from trying to kill each other was some quiet conversation, a handshake and an apology from both of them? Where was James Warrick to broker this peace agreement months ago? Talk about a dull conclusion to a war that was supposed to last forever. Didn't you think that snarling upper lip thing that Rick does was going to be a permanent addition to the show's emotional bag of tricks? I did. I figured Ridge and Rick would be at it for years to come.


Oh, remember when I was going on and on about how expensive real estate in Southern California, especially on the beach, actually is? Well, get this. I was watching the news and there's a Malibu Beach house currently foreclosed on by the bank that's going for $6 million. That's right, like in The Six Million Dollar Man - which was a lot of money when they made that show. Anyway, it's still a lot of money, so how are we supposed to believe that Owen is just keeping this place on the side? Instead of checking into Jackie's sordid past, maybe Whip should look into Owen's mysterious past and how he got that beach house? Here's one theory, Jackie is not the first woman to take a shine to Owen's six-pack abs. Or maybe there was a Hollywood producer, a man, who liked Owen's surfing skills so much he gave Owen a free pass to use the joint? Wouldn't that be scandalous.
So, what did you think of the past week? It's great to read your comments, so keep 'em coming. Here's a couple of recent letters: o I really enjoy Two Scoops, you are funny and clever. My opinion about Brooke, Taylor, Ridge is that I can't stand Brooke or Ridge and am bored by the whole thing. Enough of the bed scenes, already! I enjoy when they are fighting over business and have some meat to the stories. - Jay K.


o I have been watching Bold since its inception. I'm waiting for Taylor to have a dizzy spell and a bout of nausea. Lo and behold, she's pregnant from that drug-induced night with Ridge. She won't tell anyone because she doesn't want Ridge to come back to her just because of the baby. You ask how she can have a baby when she couldn't with Nick. Well, apparently she had one good egg left with Ridge's name on it. Not a bad scenario, don't you think? -- PBW >


Oh, thanks to everyone who wrote about the Forrester jet. I think I blinked and missed the update in that story. Remember, check in daily on Soap Central for the best in the soap world. Till next time, I'm your soap buddy...
Allison J. Waldman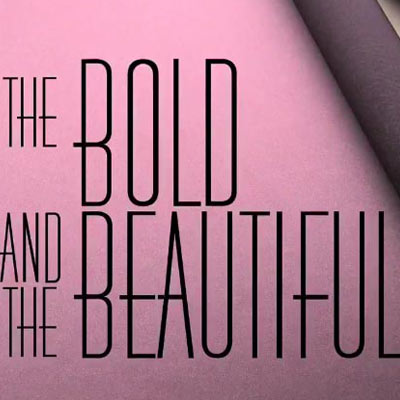 Share this story with friends, family or the world.

PRINTABLE VERSION
View a printer friendly version of this article
---