Reese Buckingham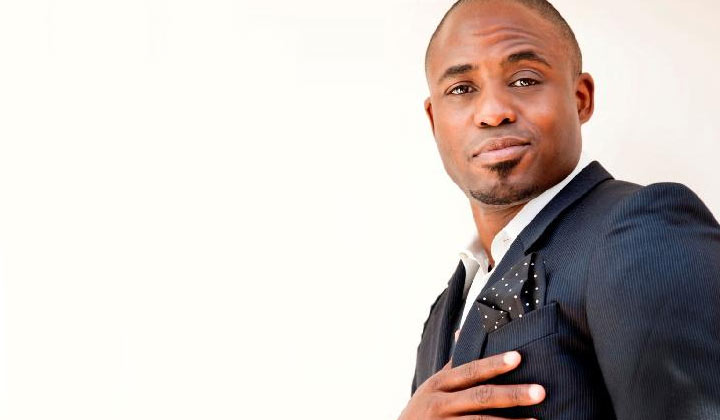 Wayne Brady
Serving time for kidnapping and selling Hope Logan's baby
Former OB/GYN
Conducts medical research
Presumably extradited to Los Angeles
London, England
Formerly Los Angeles, CA
Single
unknown British woman
None known
Zoe Buckingham (daughter)
Taylor Hayes (kissed)
Racked up $200,000 in gambling debts
Switched Hope Logan's baby with a dead one and set up an illegal adoption for money [2019]
None known
American doctor Reese Buckingham came to Los Angeles from London on an exchange program, disappointed by the chilly reception he got from his daughter, Zoe Buckingham, who was modeling for design house Forrester Creations. At a Forrester party, Reese became reacquainted with Taylor Hayes, a psychiatrist he'd once met at a medical conference in Zurich. Reese let Taylor unload her troubles on him and soon kissed her. Reese pooh-poohed Zoe's concerns when she reminded him what a womanizer he was.
Having racked up $200,000 in gambling debts, Reese was on the hook with loan sharks who were threatening Zoe's safety. On a stormy night at his clinic on Catalina Island, Reese was the only doctor on call when a young woman, Hope Logan, arrived having gone into labor. With the thugs following Zoe, and knowing Taylor's daughter, Steffy Forrester, was interested in adopting a child, Reese took advantage when Hope passed out and switched her baby with a stillborn infant delivered by a previous patient. Reese felt horrible for putting a dead baby in Hope's arms and deflected Zoe's concerns about him. Reese had a former lover, Florence Fulton, pose as a mother putting a child up for adoption and offered Hope's baby to Taylor and Steffy, which allowed him to pay off the gangsters and give Flo a $50,000 hush money payment.
Reese bid a mysterious goodbye to Zoe and hightailed it back to London, but was forced to return to L.A. to confront Zoe, who had begun to put the pieces together after getting some answers out of Flo. Reese was barely able to convince Zoe not to go to Hope and Steffy or the police, but, having done so, Reese again returned to the UK.
Months later, after the truth of Reese's baby switch became known, Reese was arrested off-screen with talk of him being extradited to the United States to face punishment for his crime; Reese was then sentenced to a prison term of unspecified length, also off-screen.

Post a Comment

Share on Facebook

Tweet this

Submit Feedback