As DAYS marches toward its fiftieth anniversary, your faithful Two Scoopers have come up with a summer of fun to make the wait a little more fabulous. Consider this our dream casting and storytelling for the golden anniversary. Will our dreams come true? Well, we will have to wait until the fall to find out, but in the meantime, we can wish and hope they do in our newest DAYS Two Scoops Summer Series: A Summer's DAYS' Dream!
Up first are some of our favorite ladies we want to see back in Salem for the big fiftieth shenanigans. Will they or won't they return? That is the question, but we hope the answer is a booming, "Yes!"
Although it was hard, we've excluded actresses that have already returned in 2015 or were announced to be returning (at the time this has gone to press).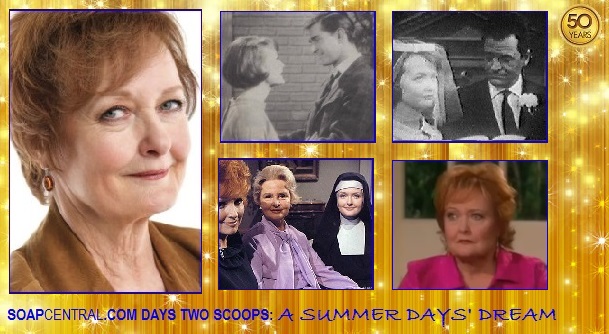 We'd like to see Marie return not only because she was part of the original 1965 cast but because Marie could teach these current Salemites a few lessons. After all, she has had a pretty hard-knock life. From being stood up at the altar by the boy next door to moving on to marrying his father, suffering a near mental breakdown after a miscarriage, falling in love with her amnesic brother who was unrecognizable due to plastic surgery, then becoming a nun, not being a nun, falling for bad boy Alex Marshall, and, well, Marie's been through the soap ringer. With baggage and knowledge like that, Marie could easily return, claim the Horton matriarch role, and teach her kin a thing or two the Alice way. Perhaps maybe even Tony Merritt, the old next-door neighbor, is Daphne's grandfather, and he and Marie could rekindle things!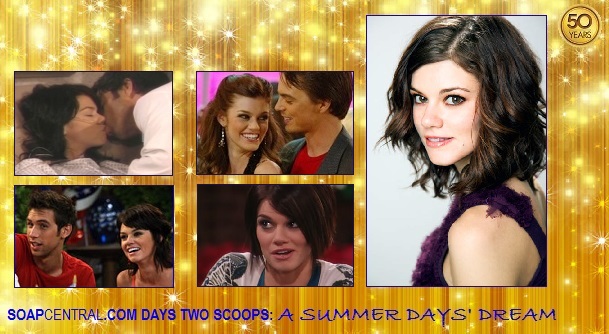 Since Jordan left, there's a vacancy for a physical therapist. Luckily, Chelsea is finished with school and returning to take over that role. While she waits for a much-deserved explanation from Bo about why he abandoned her, as well, Chelsea and Hope can pick up their surprisingly tender relationship, especially now that Ciara has gotten too much for Hope to handle. If anyone can give Ciara a reality check, it's the big sister who wrote all the tricks in the book herself.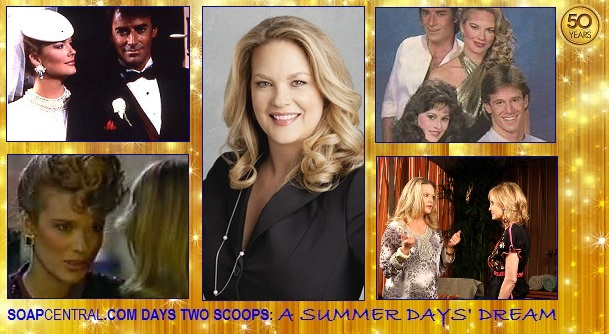 Yes, we need her back because we just adore Leanne Hunley. But we also need to know what happened to Anna. We're sure she won't be thrilled with Rafe that he made medical decisions on her behalf and basically screamed at her for half of her coma. (Rude!) Plus, with Thaao Penghlis coming back, it would be a crime not to bring Leanne back too.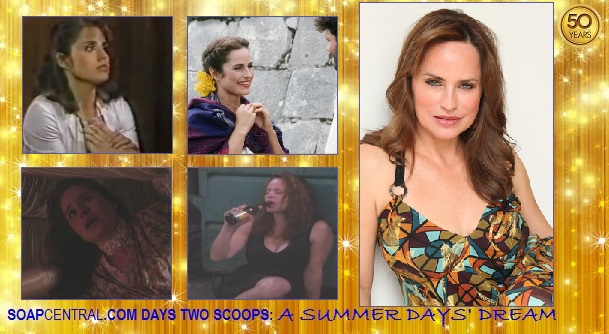 Wanting the über talented Crystal Chappell back on DAYS is like wishing for more money -- it's a constant dream. But why now? Let us tell you! For starters, we want to see Carly come back on top. We want her to be healthy, wealthy, and wise, unlike when she left town last time in a rather fragile yet hopeful state alongside her kids. More so, we'd love to see Carly rescue Jennifer if Eve's plot to drive her insane like Laura pans out. Jennifer rescued bestie Carly once, and the favor needs to be returned, especially if that gives us a Chappell/DePaiva showdown, which would be sure to be epic!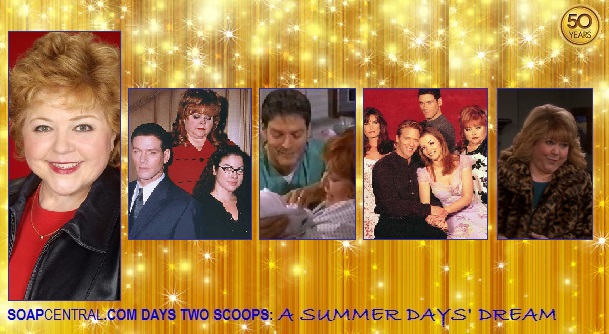 If only for the brief but glorious Anne and Nancy scenes. We think they'd hit it off smashingly!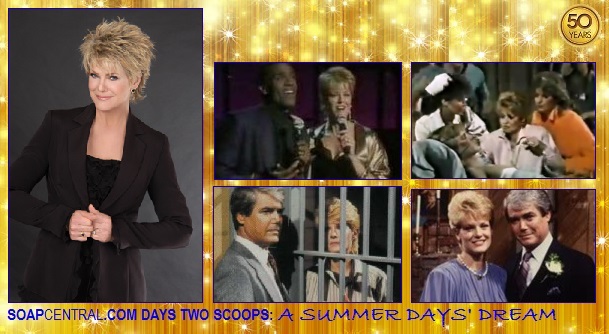 Songstress Liz had a tumultuous history in Salem, complete with DiMera ties. In fact, she was probably victimized just as much as Marlena (and that was a lot). She was even once married to Tony DiMera. And since a certain legendary
Thaao Penghlis
is returning to DAYS, it would be great to see these two share a scene together again, or perhaps Liz could finally explain to us what happened between her and Neil Curtis. And a song or two from her wouldn't hurt, either!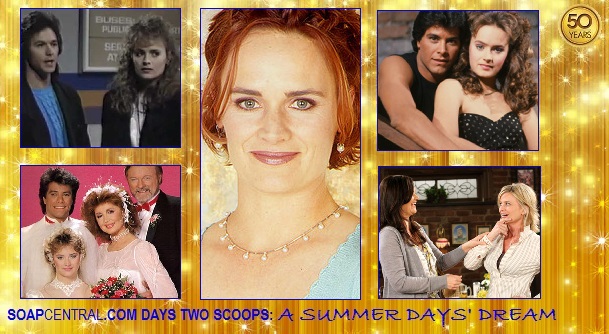 Bringing Sarah Horton back to Salem would be a welcomed idea too, as the character is practically a clean slate, but we'd like to see Melissa back in action first. Melissa has a long, rich history in Salem and a best friend named Hope, and she still holds a major secret. Just who is Nathan Horton's father? Though Nathan is gone (for now), we'd still like that cleared up as well as to see Melissa, you know, one of Maggie's other children/not Dr. Dan, be part of her mother's new life in the House of Kiriakis. Victor is pretty much the Anti-Mickey, and seeing Melissa with her new stepfather and saintly brother Dr. Danny might prove interesting!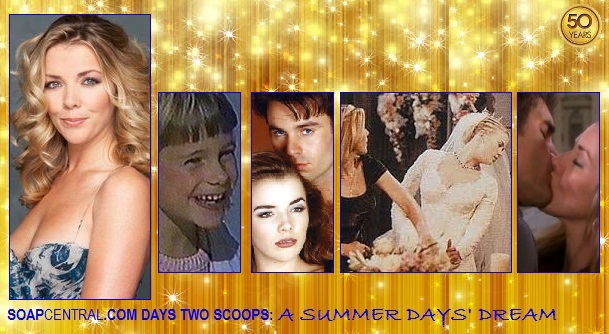 When you stop to think about it, Carrie is the fix for a lot of bad storyline plots right now:
1. Will needs to be straightened out, and she did raise him more years than Sami or Lucas.
2. She is a walking reminder that Abigail is not the sainted one that everyone pretends she is.
3. She could partner with Aiden or become the Salem D.A. and go head-to-head with him.
4. When Sami returns, it would be nice to know that the two have made up.
5. We need to finally learn what name was given to Baby Reed.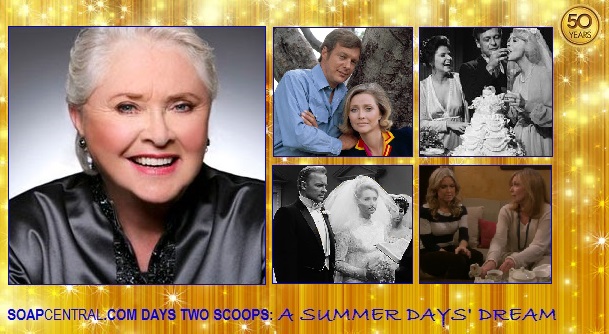 The Jordan feud was not without its charming moments. But we need to see Kate pick on someone her own size for a change. And Jennifer could probably use some help straightening out her kids right now.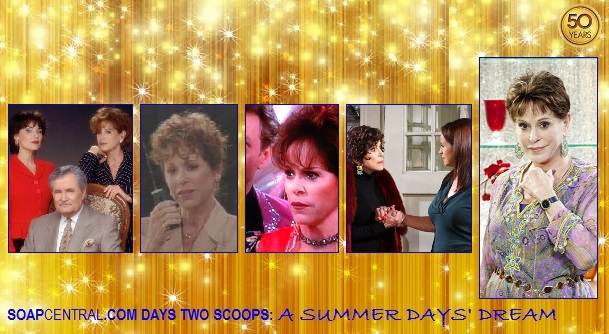 The way she left Salem was such a clunker that we're owed a do-over. Also, there's no way in the world she wouldn't return to fawn all over Paul, her new grand-nephew. If she happens to drop a few hints about John's real past, which in turn sends Paul on an excursion to discover the truth, well, that wouldn't be so bad either. Otherwise, maybe she could swoop in and buy the TV station out from under Victor, and then Nicole would work for Viv. Certainly nothing exciting would happen with those two on the same team!
Honorable Wishful Mentions: Jamie Caldwell, Diana Colville, Anjelica Deveraux, Sandy Horton, Susan Hunter, Robin Jacobs, Calliope Jones, Linda Patterson, April Ramirez, Billie Reed, Nikki Wade, Savannah Wilder
Which Days of our Lives ladies would be your picks for dream returns? We want to hear from you -- and there are many ways you can share your thoughts.