Kate Roberts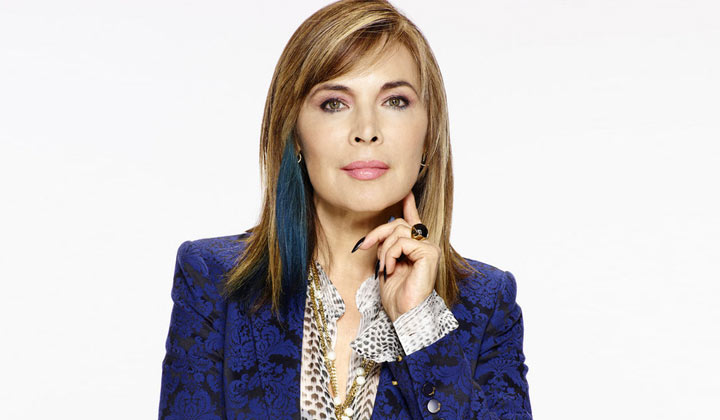 Deborah Adair
1993 to 1995
1996 to Present
Kate Winograd (name used when she first came to Salem)
Kate Kiriakis (they weren't married but she used the name)
Kate Brown (married name)
Katherine Elizabeth Roberts (full name)
Kate DiMera (married name)
Co-CEO of Basic Black (September 2015 - present)
Former CEO of Mad World Cosmetics (April 2015 - September 2015)
Former co-CEO of DiMera Enterprises (December 2014 - March 2015)
Former CEO of DiMera Enterprises (October 2014 - December 2014)
Former co-CEO of DiMera Enterprises (July 2014 - October 2014)
Former co-CEO of Mad World Cosmetics (April 2012 - July 2014)
Former co-CEO of Countess Wilhemina Cosmetics (September 2011 - April 2012)
Former owner of Kate's Hearth and Home (2009- April 2012)
Former co-owner of Mythic Communications
Former executive for Basic Black
Former waitress at the Road House Cafe
Former president of Titan Publishing
Former editor-in-chief of Bella Magazine
Former editor/owner of the Spectator
Former prostitute
Former waitress
Townhouse in Salem
Formerly the DiMera Mansion
Formerly somewhere in Salem
Formerly the DiMera mansion
Formerly the Kiriakis mansion
Single
Curtis Reed (a.k.a. Curtis Brown) (dissolved by his death)
Victor Kiriakis (invalid)
Roman Brady (divorced)
Stefano DiMera (Married: September 24, 2009; dissolved by his death June 1, 2012)
Unknown
Austin Reed (son; with Curtis)
Billie Reed (daughter; with Curtis)
Lucas Roberts (son; presumably with Bill Horton)
Philip Kiriakis (son; with Victor; carried by Vivian)
Rex Brady (son; with Roman; carried by Marlena)
Cassie Brady (daughter; with Roman; carried by Marlena)
Chelsea Brady (granddaughter; via Billie)
Will Horton (grandson; via Lucas; deceased)
Alice Caroline Horton (granddaughter; via Lucas)
Tyler Kiriakis (grandson; via Philip)
Arianna Grace Horton (great granddaughter; via Will)
Clyde Weston (dated/lovers)
Rafe Hernandez (lovers)
Ian McCallister (lovers)
Daniel Jonas (lovers)
Stefano DiMera (lovers; engaged)
E.J. DiMera (lovers)
Roman Brady (lovers; engaged)
John Black (lovers; engaged)
Victor Kiriakis (lovers; engaged)
Vincent Moroni (deceased)
Bill Horton (affair; one son)
Martino Vitali (while a prostitute)
Prostitution
Bigamy (married Victor while still wed to Curtis)
Conspiracy to commit murder
Covered up Lucas' role in Franco's death
Drugged Sami and tried to kill her
Along with Vincent Moroni, hired hit men to kill Victor, which resulted in the death of Brandon Walker's wife Angela, Moroni's daughter (and led to Moroni's suicide)
Tried to kill Victor with a poker
Almost killed her son Lucas when she set the mansion on fire
Forged a codicil in Victor's will to give her everything
Attempted to blackmail Victor into giving her money
Drugged Brandon and Sami to destroy Lucas and Sami's wedding
Attempted to change hospital records to make it look like Philip was Claire's father
Bribed Nick into changing the paternity tests to make it look like E.J. was the father of Sami's twins
Destroyed tape recording evidence that incriminated Philip in Paul Hollingsworth's disappearance (July 2008)
Attempted to kill Chloe (by poisoning her) and frame Daniel for the crime (August 2009)
Held Daniel hostage at the Valentine Motel (September 2009)
Broke into Madeline Wood's safe deposit box. (June 2010)
Hired Quinn Hudson to blackmail Chloe into prostitution (May 2011- not shown on screen)
Corporate Espionage- hired Sami from Mad World and ordered her to share secrets from her old job(January 2012)
Adultery- Slept with Ian while married to Stefano (April 2012)
Dragged and threw Nick into the river (November 2013)
Fraud - produced a fake letter from Stefano to the DiMera Enterprises board that stated Sami should be CEO (July 2014)
Lied to the police that Stefano threatened to kill her
Had stage 4 lung cancer and received a bone marrow transplant from Chloe Lane [2008]
Kate was introduced with her son Lucas. She was the whiz kid brought into to head Titan Publishing. A relationship with Victor soon came to be. He asked her to marry him. Lucas pursued the identity of his father, much to her dismay. Laura constantly confronted Kate about her affair with her then husband, and even threatened to tell. Billie was put on trial for Curtis Reed's murder. It was revealed that both Billie and Austin were Kate's long lost children. Lucas became embittered, and Billie HATED her mother because she had taken Countess Wilhemina away from her. Austin wasn't so hard on his mother.
Kate, to ensure her place in the Kiriakis legacy, wanted to give Victor another son. He was estranged from Bo at the time. Some embryos were formed, and through some shrewd trickery, Vivian had them implanted in her. She gave birth to Philip, and while pregnant, drove quite the wedge between Kate and Victor, who was supposedly married to Kate. Not to be, because Victor was married to Vivian, who had tricked him. Vivian then sent Kate on a plane and sabotaged it, causing it to crash somewhere over the ocean.
Kate was assumed dead, leaving Victor with a new son and no wife. Kate arrived back about a year later, and Vivian wasn't very happy. She was finally breaking into Victor's heart. Vivian was kicked out of the Kiriakis mansion after her machinations came to light. Kate got involved with Titan again. Soon after, Billie returned from Paris. Franco Kelly came to town also. Victor had a heart attack and was placed in a nursing home. Kate had hired Franco to break up Bo and Hope, so Billie could be happy with Bo. Sami started blackmailing Kate with her past as a prostitute.
Franco was murdered by Lucas and Kate framed Sami. Kate also knew Franco was involved with the mob, and held it over his head. He courted Sami to get a green card, and Kate knew it, but didn't let Franco marry Sami. So right now, Kate is trying to keep her family together without going to jail for conspiracy to murder. Sami was convicted and sentenced to death, Kate said that Roberto confessed to Franco's murder and Sami was freed at the last minute. Kate is now still trying to keep the secret of Franco's murder and battle with Vivian over control of Titan. Kate is also on the brink of an affair with the much younger Nicholas Alamain.
Kate and Nicholas had a torrid affair, but he left town, and she attempted to get Victor to marry her once again. She blew her chances, though, when she was caught in flagrante delicto with mob boss Vincent Moroni. She conspired with him to kill Victor at the coronation, and her plan set a horrible gun play in motion that killed Vincent's only child, Angela, and prompted Vincent's suicide. Victor realized her plan, and escaped with his life (after faking his death). He revealed himself to her the night she set the house on fire and attempted to murder him with a poker. Luckily, Victor got out, but Lucas wasn't so lucky...he was in the house that night, drunk, and ended up with severe burns.
Victor exposed Kate and kicked her out on her ear, forcing her to find work at a diner. Out of respect for their son, Victor didn't tell Philip that Kate had attempted numerous murders and was the reason that Lucas nearly died. Thanks to Philip's pleas, Victor finally agreed to provide Kate with a small allowance. She got a job at Basic Black, and began dating Roman Brady, terrified that at any moment, her secret could come out and destroy their relationship. Kate became one of the top suspects in Abe's murder because he knew her secret, but Kate finally broke down and confessed to Roman, which ended their relationship. When Lucas overheard Sami and Kate talking about Kate's past and the fact that Lucas's father's identity was unknown, he turned his back on her.
Kate and Roman were able to work their way back to each other because their love was just too strong to deny. Roman asked Kate to marry him, and she happily accepted. They had a beautiful wedding, with all of their friends and family in attendance, but Kate was shattered when, at the wedding reception, she found Roman's dead body. She mourned him deeply, but that didn't stop her from doing her best to destroy her son Lucas' newfound relationship with Roman's daughter Sami, who she swore she would try to get along with. She threw herself into her work (and destroying Sami), and the closer Sami and Lucas got, the more convinced Kate was that her only hope for happiness lay with Philip, and she began 'encouraging' him to spend more time with Belle. When Lucas and Sami got engaged, it took everything Kate had not to lose it.
Kate also moved on in her personal life, becoming engaged to John Black after months of helping him deal with a drug addiction. But just as the two were planning their lives together, their presumed dead spouses returned to Salem. Roman soon washed his hands of her, and she didn't help her situation by exposing Sami as Stan on her wedding day -- even Lucas turned his back on her. Alone again, Kate invited John Black to move in with her after Marlena kicked him out of the penthouse in favor of her returned-from-the-dead husband Alex North, but her attention was soon snapped up by a different matter -- Kate realized that there was no way Philip could by baby Claire's father and that the father had to be Shawn, and was determined to keep everyone from finding that out.
Kate tried to comfort Philip when the truth came out, but he left town. She was terrified when he went missing, but relieved when, despite needing extensive surgery, he came back determined to get his daughter and his wife back. His overtures to Belle were unsuccessful, but the courts granted him temporary custody of Claire while ordering Belle and Shawn to get their lives together. Kate was devastated for Philip when Shawn and Belle grabbed Claire and fled, and was determined to help him get her back, although uncomfortable with the growing level of violence Philip became exhibiting.
With Phillip chasing after Belle and Shawn, Kate turned her attention back towards Lucas and Sami. First, she enlisted the help of her current boardroom and bedroom partner, E.J. Wells, to seduce Sami away from Lucas. But, his efforts failed when E.J. Wells was revealed to be E.J. DiMera, the long lost son of Susan Banks and Stefano DiMera. Desperate to break them up, Kate slipped a photograph in the slide show that was shown at the reception. The photo showed E.J. and Sami together the night that E.J. fled town. But, that didn't stop Lucas either. He and Sami started their life together, despite Kate's interference. In retaliation, Lucas turned Kate and E.J. into the FTC for their questionable financial records. Kate was broke.
Kate turned to Stefano for money. In exchange for sleeping with him, Stefano gave Kate enough money to start her own business. Kate started "Kate's Hearth and Home", a Martha Stewart-like brand of housewares. She hired Tony DiMera to do her advertising and her business became very successful.
Kate didn't have to worry about Lucas and Sami much longer because Sami soon divorced Lucas to marry E.J., as part of an agreement with Stefano that would end the Brady/DiMera feud. That meant that Kate could turn her attention back to Phillip, who was involved in a bitter turf war with John Black DiMera, and Chelsea, who was recovering from major surgery.
Chelsea's recovery went well and she soon started dating her surgeon, Daniel Jonas. However, after they started dating, viewers learned that Kate had a brief and passionate affair with Daniel. Kate begged Daniel not to ever let Chelsea find out.
Philip became a suspect in the disappearance of Paul Hollingsworth, a corrupt customs official who had been working both sides of the DiMera/Kiriakis turf war, and Kate was adamant about keeping Philip safe. When Victor told Kate that a tape recording had surfaced that could incriminate Philip, Kate took the tape from Victor and burned it.
Philip was subsequently cleared of all charges. Meanwhile, Chelsea and Daniel continued their relationship. But, Chelsea found a text message from Kate to Daniel. Kate's secret was out. Chelsea broke up with Daniel and was furious with Kate. Kate tried to apologize, but Chelsea could not forgive her and left town in distress. While Chelsea was gone, Kate resumed a relationship with Daniel.
In November 2008, Daniel diagnosed Kate with stage 4 lung cancer and recommended an immediate and aggressive treatment plan- a bone marrow transplant. A hospital-wide search came up with Chloe Lane as a match. Chloe donated her bone marrow to Kate. As Kate began her recovery, she couldn't help but notice tension between Chloe and Daniel.
A few weeks later, she saw Kate and Daniel kissing in the park. Furious with Chloe for cheating on Lucas, Kate set a plan into motion to get revenge on Chloe. Kate poisoned brownies that Chloe ate and Chloe fell into a coma. Kate planted the bottle of poison in Daniel's apartment. She also doctored a recording of Daniel and Chloe's voices to make it sound as though they were having an argument and played the recording over the phone to Maggie so Maggie would testify that Daniel was threatening Chloe. Despite his adamant testimony that he loved Chloe and would never hurt her, the police arrested Daniel.
But Daniel did not give up on Chloe or a confession from Kate. He goaded Kate into confession to the crime by promising to start up their relationship again. But he taped her confession and promised to use it against her. Kate knocked Daniel unconscious and left him tied to a bed in a hotel room. He managed to escape. Frightened that Daniel would be able to incriminate her, Kate struck a deal with Stefano. He made sure that she didn't go to jail for crimes against Daniel and Chloe. In return, Kate married Stefano. They married at Chez Rouge on September 24, 2009.
Kate and Stefano's blackmail marriage soon turned to real love. When Stefano fell ill with diabetes, Kate took charge and nursed him back to health. The two began pooling their resources to scam their enemies.
Kate found professional happiness too when she relaunched Countess Wilhemina Cosmetics. Kate' main rival was the recent Titan acquisition, Mad World Cosmetics, run by Madison James. Kate and Madison were bitter rivals. Kate plotted to take Madison down by hiring Sami away from Mad World and getting Sami to reveal Mad World secrets.
Little did Kate know that Sami double crossed Kate and kept in touch with Madison the whole time, feeding Madison Countess W secrets. However, Madison soon realized that the situation was dangerous for Sami and ordered Sami to quit. When Sami refused and quit Mad World instead, Sami committed all of her attention towards making Countess W great.
Kate's personal happiness was compromised when an old flame, Ian McAllister, came to Salem. Ian also happened to be Madison James's husband. He told Kate all about Madison and Sami's plan. Kate toyed with Sami for a while and then fired her. Kate warned Sami that the police would be notified, sometime, but didn't tell Sami when.
Then, Ian tried to convince Kate to rekindle their relationship. Kate resisted at first. But, when Kate believed that Stefano was falling for Marlena again, Kate slept with Ian. She regretted it immediately and told Ian to leave her alone. But, he insisted that they be together.
Meanwhile, Stefano was testing Kate the whole time. He was never after Marlena, but set Kate up to think that he had been following Marlena again. When Kate failed the test, Stefano vowed revenge on Kate and Ian. When he returned from his trip, Stefano used his controlling share in Countess Wilhemina Cosmetics to remove Kate as CEO and give the job to Sami. He also removed Kate and Lucas as heads of Hearth and Home. Finally, he kicked Kate out of the mansion.
Distraught, Kate went to the town square and started drinking. She ran into an equally distraught and drunk Rafe Hernandez and they ended up in bed together. The two continued to sleep together regularly, but didn't tell anyone about their relationship.
Eventually, Sonny found out about Rafe and Kate. He told Will and the news trickled out to a few people at a time. But, Kate was worried that Rafe would be in danger if Stefano found out about their relationship. So, they kept their relationship fairly private, rarely going out in public.
Meanwhile, Nick began working for Kate at Mad World Cosmetics. Kate was somewhat uneasy with Nick, although she had no idea that while working for her, Nick was blackmailing Kate's grandson, Will into giving up paternal rights to Gabi's baby. However, when Sami and Sonny broke into Nick's room to steal the evidence against Will, they also stole Nick's USB drive of Mad World formulas. E.J. copied the drive and was able to launch a rival product, making Kate very angry.
But Nick wasn't only compromising Kate's professional life. One of Nick's prison mates, Jensen, was released on a technicality and went in search of Nick. (Jensen has raped Nick in prison and was looking to abuse Nick again.) Jensen overheard Gabi talking to Nick on the phone, asking him to bring her a specific dessert from a bakery in town. Jensen when looking for Nick. When he saw the back of a man carrying a bakery bag, Jensen attacked the man. But the man turned out to be Rafe. Jensen realized that he'd made a mistake, but since Rafe had seen Jensen's face, Jensen went ahead and beat Rafe.
Kate found Rafe badly beaten in the alley and called the police. Rafe was taken to the hospital and put into a medically induced coma to allow his body time to heal. Furious and certain that Stefano was behind the beating, Kate went to the DiMera mansion to yell at Stefano. But, Stefano was shocked to learn that Kate had started a relationship with Rafe. He hadn't ordered the beating. But now that he knew about Rafe and Kate, he began plotting something else for Rafe.
Stefano called his police informant/DiMera soldier, Det. Joe Bernardi, to carry out a revenge plot. Stefano gave Joe a razor and ordered Bernardi to sneak into Rafe's hospital room and cut off Rafe's penis. Bernardi was reluctant at first, but took the razor and agreed to Stefano's request.
Rafe staid in the coma for several months. Many people came to visit him, including Sami. While Sami was visiting, she went into the bathroom to get a cold washcloth for his head. Just as she was coming out of the bathroom, she saw Bernardi standing over Rafe's body, raising the razor. Sami immediately shot Bernardi. Doctors rushed in and took Bernardi into surgery. He died in recovery. Sami was arrested for murder.
When the doctors woke Rafe up, they warned Kate and Gabi that Rafe may not be able to distinguish reality from his dreams for a while. When Rafe woke up, he insisted that Sami had tried to shoot him. But, he soon learned that Sami had shot Bernardi and wondered what happened. Kate believed Sami's story and was sure that Stefano had sent Bernardi to harm Rafe. When the charges were finally dropped against Sami, Kate turned her attention back to Rafe's recovery.
Worried that Bernardi was able to get close to Rafe in the first place, Kate used her influence as a board member to get Kayla to allow Kate to pay for and hand-pick a physical therapist for Rafe. Kate looked over resumes and hired Jordan Ridgeway. Kate was shocked to see that Jordan was actually a beautiful woman.
Jordan was strict and not open to sharing information about Rafe's treatments. She and Kate butted heads. But, when Kate noticed a certain connection between Rafe and Jordan, Kate began to dig deeper into Jordan's background. Kate was convinced that Jordan was making Rafe dependent on her and moving her way into his life. But really, Jordan and Rafe were falling in love. Kate didn't like being left out of Rafe's life.
Meanwhile, Kate learned that Gabi had gotten a job offer that would require a move to New York City. She also learned that Nick Fallon was moving to New York at the exact same time. Furious that Nick and Gabi were trying to take Will's daughter from him again, Kate worked with Sami to try to talk Gabi into staying. Gabi eventually agreed and told Nick that she wasn't going to move.
Nick was upset and let it slip that she couldn't turn this down after how hard he'd worked to set things up for the three of them. Gabi asked him what he was talking about and he confessed to sending out her resume for her. Gabi was furious and accused Nick of playing God with her life. Nick pleaded with her to understand. They were having this conversation in the middle of the town square and people began to stare, including Kate, who overheard the whole fight. Gabi told Nick that she wanted nothing to do with him and stormed off. Nick chased after her. Kate chased after both of them.
Nick followed Gabi into the woods around town and continued to beg her for another chance. While trying to get away, Gabi tripped and fell on the ground. Nick jumped on top of her and starting kissing her. Thinking that he was going to rape her, Gabi grabbed a rock and hit Nick in the side of the head. Nick collapsed next to her and Gabi made her way out from under him. Kate arrived and saw an unconscious Nick and Gabi in tears. Sami, whom Kate had texted to meet her, arrived shortly after. Sami checked Nick for a pulse and couldn't find one. Kate noticed that the river wasn't far from the spot and suggested that they just throw Nick's body into the river. Sami agreed to help because Gabi was the mother of Will's baby.
Gabi was hysterical over the events that just happened, but agreed that this was the right thing to do. The three women dragged Nick to the river and pushed him in. Just as he hit the water, Nick woke up and grasped at them for help. But, they'd already let him go into the cold water. The three women assumed that he would drown and die. They agreed to keep all of the events of the night a secret.
On the day of Arianna's christening, an alive Nick Fallon showed up at the church, much to the shock of Gabi, Sami, and Kate. Nick had a scar on the side of his head from where Gabi had hit him with the rock, but otherwise didn't seem to remember the events of that night. Nick claimed that he was there to see Hope, but the Sami and Kate were suspicious.
Their suspicions were confirmed a few weeks later when Nick let it slip that Kate and Sami had tried to kill him. The women were furious to hear that he had been faking him memory the previous few weeks and suspicious of why he didn't blame Gabi as well. Nick insisted that the two of them had manipulated Gabi. Nick explained that he was able to hold onto a branch in the river and a man -- Percy, who was bird watching at the river at the time -- pulled him to safety.
Percy insisted that Nick call the police. But Nick told Percy that he would make it worth his while if he didn't involve the police. Percy agreed. It also turned out that Percy had pictures of the women throwing Nick's body into the river, which he sold to Nick.
Nick used the pictures to blackmail Kate into giving him a job at Mad World and hiring Percy as his assistant. Nick insisted to Gabi that he didn't go to the police because he just wanted a fresh start. Gabi believed him. But Sami and Kate didn't buy his story at all.
Slowly, Nick started to show his true colors to other people. He blackmailed E.J. and Abigail with photos of their affair. He manipulated Will and Sonny by threatening to send Sami, Kate, and Gabi to jail. He found a lawyer for Gabi and urged her to sign custody papers that would only allow Will to see Arianna every other weekend. He got into a physical altercation with Abigail's new friend, Ben, who had stepped in to protect Abigail when Nick grabbed her arm. Everyone seemed to be growing tired of Nick. Finally, Gabi had finally overheard Nick's threats to Sonny, retrieved a gun from the closet, and shot Nick to death. She turned herself into the police and plead guilty.
With Nick away, Kate turned her attention back toward Rafe and his relationship with Jordan. Kate broke into Jordan's hotel room and found a box that contained three fake ID's. Kate hired a private investigator and began digging. She uncovered Jordan's step-father Clyde Weston living in Poplar Bluff, Missouri. She traveled there and told him that Jordan and her brother Ben were living in Salem.
Little did Kate know that Clyde was an abusive father and husband who made his living selling drugs. He'd been looking for Jordan and Ben for a while and moved to Salem as soon as he got the tip from Kate. He insisted on taking her out to dinner to thank her. She was reluctant at first, but eventually agreed. She began to see that Clyde was up to something.
At the same time, Sami approached Kate with a deal -- join forces to take down E.J. and Stefano for good. Kate agreed and started a romantic relationship up with Stefano again and publicly fought with Sami about it. Privately, Sami and Kate were plotting to take over the company by pitting E.J. and Stefano against each other. Sami proceed evidence that E.J. and Stefano were guilty of tax fraud. E.J. was arrested and Stefano had to stay out of the country to avoid arrest. With the DiMera board meeting coming up, E.J. and Stefano signed over their respective votes to Sami and Kate, thinking the women would continue their power struggle. But, when Sami and Kate had the power, they took over the company. Kate produced a fake letter from Stefano at the board meeting saying that Sami should be CEO. Sami agreed to it, but only if Kate would step in as co-CEO. The board approved the motion and Sami and Kate were in charge.
E.J. and Stefano were blindsided as Kate and Sami began selling off pet subsidiaries of the company. Even when Sami and E.J. started to rekindle their relationship, Kate remained adamant that she was not giving up her place in the DiMera Mansion nor DiMera Enterprises. When Chad returned to Salem, Kate quickly befriended him in case Sami ended up fully siding with E.J. However, before the situation could be worked out, E.J. was murdered. Needing a new start, Sami signed over her control of DiMera Enterprises to Kate and left town.
With her professional life in order, Kate began making changes in her personal life. She started dating Clyde Weston. She liked Clyde's power and money. But, she really loved how much their relationship disturbed Jordan.
Katre turned a blind eye to Clyde's dark side for months. But, one day he scolded Kate for not being on time for their date. She broke up with him on the spot.
Once Stefano and Chad took over DiMera Empire, they outsted Kate from her job. So, she was desperate to find work. She discovered that Lucas was sleeping with a recently-seperated Adrienne. She let Victor discover the affair. Furious that Lucas was sleeping with Justin's wife, he fired Lucas from Mad World and gave Kate his job. But she didn't last long, especially when Victor put Justin in charge of Kate.
Kate took the money she had and backed Theresa as a secret investor in Basic Black. When their bid was accepted, Kate, Nicole and Theresa became co-CEO's of Basic Black.