Lucas Horton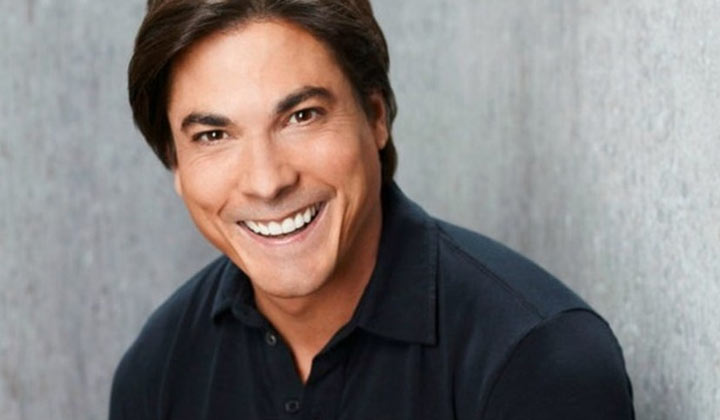 Lucas legally changed his last name from "Roberts" to "Horton" in fall of 2007 to distance himself from his mother, Kate.
Executive for Countess Wilhemina Cosmetics
Former Executive for Mad World Cosmetics (July 2012)
Former Executive for Countess Wilhemina Cosmetics (April 2012 - July 2012)
Former Hearth and Home executive
Former CEO of Hearth and Home (temporarily filled in for Kate)
Former executive for Titan
Former undercover agent for the Feds
Formerly worked for Titan
Formerly worked for Tony DiMera
Former executive at Titan Publishing
Somewhere in Salem
Hong Kong, China
Lucas's House, Salem, U.S.A.
Formerly the Horton cabin on Smith Island, Salem, U.S.A.
Formerly prison (2008; temporarily)
Formerly the DiMera mansion (while under house arrest; 2008; temporarily)
Formerly various apartments in Salem, U.S.A.
Formerly Africa (2002; temporarily)
Formerly a rehabilitation center (2001 - 2002; temporarily)
Formerly the Horton house (545 Sycamore Street, Salem, U.S.A; temporarily)
Formerly the Kiriakis mansion, Salem, U.S.A.
Formerly military school (prior to 1993)
Engaged to Adrienne Johnson
Chloe Lane [Married: March 17, 2009; annulled October 16, 2009]
Samantha Brady [Married: May 2007; annulled Nov 2007]
Carrie Brady [Married and divorced/annulled in 2006]
Nicole Walker [Married: 1999; divorced 2000]
Bill Horton (father) *
Kate Roberts (mother)
Mike Horton (paternal half-brother)
Jennifer Horton (paternal half-sister)
Austin Reed (maternal half-brother)
Billie Reed (maternal half-sister)
Rex Brady (maternal half-brother)
Cassie Brady (maternal half-sister)
Philip Kiriakis (maternal half-brother)
Tom Horton Sr. (paternal grandfather; deceased)
Alice Grayson (paternal grandmother; deceased)
Sid Grayson (paternal great-grandfather; deceased)
Abigail Grayson (paternal great-grandmother; deceased)
Tommy Horton Jr. (paternal uncle)
Addie Horton (paternal aunt; deceased)
Mickey Horton (paternal uncle; deceased)
Marie Horton (paternal aunt)
Sandy Horton (paternal cousin)
Julie Olson (paternal cousin)
Steven Olson (paternal cousin)
Hope Williams (paternal cousin)
Melissa Horton (paternal cousin; via adoption)
Sarah Horton (paternal cousin; via adoption)
Jessica Blake (paternal cousin)
Jeremy Horton (paternal half-nephew)
Nathan Horton (paternal half-nephew)
Abigail Deveraux (paternal half-niece)
Jack Deveraux Jr. (paternal half-nephew)
Chelsea Brady (maternal half-niece)
Tyler Kiriakis (maternal half-nephew)
Thomas Deveraux (grand nephew)
David Banning (paternal first cousin once removed)
Eli Grant (paternal first cousin once removed)
Spencer Olson (paternal first cousin once removed)
Shawn-Douglas Brady (paternal first cousin once removed)
Zack Brady (paternal first cousin once removed; deceased)
Ciara Brady (paternal first cousin once removed)
Nick Fallon (paternal first cousin once removed; deceased)
Scott Banning (paternal first cousin twice removed)
Claire Brady (paternal first cousin twice removed)
* Bill Horton is assumed to be Lucas' father, although Kate once admitted she doesn't know for sure.
Will Roberts Horton (son; with Sami; deceased)
Alice "Allie" Caroline Horton (daughter; with Sami)
Arianna Grace Horton (granddaughter; via Will)
Cherish (lovers)
Sophia (dated)
Cassie Brady (almost slept together before they knew they were siblings)
Manda (dated)
Samantha Brady (dated/lovers/engaged)
Nicole Walker (dated/lovers/engaged)
Carrie Brady (dated/lovers/engaged)
Chloe Lane (dated/lovers/engaged)
Autumn (engaged)
Adrinne Kiriakis (dated/lovers)
Broke into the Salem P.D. to try to destroy evidence against Will (March 2013)
Removed his ankle monitor and broke house arrest (2008)
Hid evidence in E.J.'s attempted murder from the police (2007)
Schemed to keep Carrie from finding out that Austin bought her company (2006)
Went along with the cover up and subsequent plot to frame Sami for Franco's murder (1998 – 1999)
Drove while under the influence (1998)
Kidnapped Will (1998)
Killed Franco Kelly (1998)
Attempted to kill Sami (circa 1998)
Blackmailed Vivian Alamain into helping him find Sami to bring her home to stop Austin and Carrie's wedding (circa 1995)
Military school cadet and resident playboy, Lucas Roberts was first introduced making love to a rock star. That romance fizzled pretty quickly. He then moved to Salem where he met Sami Brady. However, he ended up falling in love with her half-sister, Carrie, who was dating Austin Reed, who would later turn out to be his half-brother.
Lucas and Sami quickly formed a friendship and became partners in many schemes. He agreed to help break up Austin and Carrie so Sami could get Austin and make her half sister's life miserable. Because Lucas agreed to help Sami, she would help him find out who his real father was. Kate had said he was a successful military man and graduate of West Point Academy. He knew she was lying. However, while they plotted, he introduced Sami to his friend, Alan Harris, who ended up raping Sami.
Soon, it was revealed that Bill Horton was Lucas' father. Feeling very betrayed and let down, he pushed his mother away. In the process, Lucas had gained a lot of family in the form of the Hortons. In a moment when they're guard was down, Lucas and Sami made love when some boys taunted her about the rape. Their son was conceived that random night in early 1995.
Soon after that, Billie Reed was put on trial for Curtis Reed's murder. Within that case, Kate found out that her supposedly dead children were alive, and none other than Billie and Austin. Lucas went from the center of his mother's attention to having two siblings he could not stand. He became even bitterer towards Austin, who held Carrie's affections. Lucas desperately wanted Carrie to love him, but she did not return his feelings.
Sami had William Robert Reed in November of 1995. Instinctively, Lucas became very attached to his "nephew," much to the dismay of Sami, who had discovered that Lucas was in fact her child's father. She tried to change the paternity tests to make it appear Austin was the father. Initially, that worked, but the truth was eventually revealed in 1997.
Immediately following the paternity bombshell, Lucas wanted custody of his son. However, Sami was the obstacle in that, claiming that Lucas abused his son, and she saw it. In reality, Will had accidentally fallen which caused a bruise. Sami got a restraining order against him, and gave custody of Will to Austin when she was sent to jail for Franco Kelly's murder. In reality, Franco was about to attack Kate with a fire poker because she was threatening to turn him into a mafia family he had crossed when Lucas rushed in and shot him. Although justified because he was saving his mother, Kate forced Lucas to flee and framed Sami for the murder.
Later, in a drunken rage, Lucas kidnapped Will and met with a car accident. Will had to have brain surgery as a result, but eventually recovered. As damage control, Kate paid Nicole Walker five million dollars to marry Lucas in order for him to gain custody of Will while Sami was in jail. Lucas and Nicole wed in 1999. However, the guilt became too much for Lucas and he confessed just as Sami was about to be executed. Eventually, he was cleared as well, but once freed from prison Sami became determined to get custody of her son at all costs and even teamed up with Nicole to make that happen.
For the longest time Lucas had custody of Will, until Sami got proof that Lucas killed Franco. She used that information to blackmail Lucas, but it was Kate who forced Lucas to give up custody of his son. Losing Will absolutely destroyed Lucas, and threw him back into the bottle. While drunk one night in 2001, Lucas was caught in the fire that Kate set to kill Victor, and almost died. After spending months recuperating in a special hospital and then in rehabilitation, Lucas returned to Salem in 2002, more determined than ever to hurt Sami.
Lucas soon got a job working with the evil Andre DiMera (who was posing as his cousin Tony). When he got proof that Sami switched the paternity results on Lexie's baby, he used that to break up Brandon and Sami only moments after they tied the knot. He and Tony were celebrating at the DiMera mansion when Sami burst in, and in the ensuing scuffle, Sami ended up going through the glass doors. Sami was taken to the hospital in critical condition, and Lucas went to a bar to drown his sorrows, allowing himself for the first time in years to remember the friendship he and Sami once shared as he waited to hear if she was going to live or die.
Lucas took care of Sami after she was released, often against her wishes. But as they spent more time together, Lucas found his heart softening towards his once-worst-enemy. They two rebounded as friends and eventually shared some kisses. When Sami's father Roman was murdered, Lucas was there to comfort her. However, Lucas treaded lightly. He didn't want Will to get his hopes up that his parents would get together, because he still hadn't completely forgiven Sami.
Lucas finally stopped fighting the way he felt and admitted that he was in love with Sami. But after seeing her cozying up to the new Assistant D.A. in town, Ray Diaz, he decided to torture her by getting involved with Manda. It didn't last long, because Lucas couldn't fight the way he felt about Sami, and after closing the door on Manda, he proposed to Sami in 2004. Unfortunately, it wasn't the most romantic proposal, so she turned him down flat. Lucas then went all out -- he treated her to a night at the Penthouse Grille, complete with a song from his heart, and was thrilled when she said yes. The two began looking forward to their future together, but after Lucas caught Sami in bed with Brandon on the eve of their wedding in 2005, he broke things off, despite Sami's insistence that she was innocent and that Kate framed her.
Sami eventually managed to prove her innocence, and she and Lucas again headed to the altar in the fall of 2005. However, Kate interrupted the nuptials with the news that Sami had posed as "Stan" for a number of weeks and had been responsible for several crimes in Salem, including knowledge of Philip's kidnapping. Lucas immediately cut her out of his life again, as did Will. After Austin helped clear Sami, she began moving on with him.
By 2006, Lucas was moving on too and married Carrie, who had told him that she was pregnant. Lucas was upset when he learned that Carrie wasn't really pregnant and possibly never could be, but was determined to stand by her -- until he found her sleeping with Austin. He quickly had their marriage annulled. Carrie then married Austin and left town, and Lucas was left alone. But before long, he and Sami finally reconnected and began a future together again. They became engaged to be married, and when Lucas learned Sami was expecting, he was thrilled.
Sami and Lucas wed in 2007, but Lucas' happiness was soon shattered. After the wedding, he learned that E.J. Wells had forced Sami into having sex with him in order to save Lucas' life when he was trapped by a beam during a snowstorm. Lucas had to face the fact "their" twins could belong to E.J. A paternity test proved E.J. to be the father, but a second test proved that Lucas was the father.
Unfortunately, around the same time, the DiMeras also made the terms for ending the vendetta against the Bradys very clear -- Sami was to divorce Lucas an marry E.J. Those conditions devastated both Lucas and Sami, but she ultimately chose to accept them. Lucas was there to see Sami give birth to the twins in October of 2007, but they quickly realized that the two did not look like each other. The male twin, Johnny, turned out to belong to E.J. while the female, Ali, tuned out to be Lucas'. Sadly, when the twins were only days old, Sami and Lucas ended their marriage so that she could marry E.J.
On Sami and E.J.'s wedding day, Lucas brought a gun to the church and shot E.J. in the back. After trying to hide evidence, Lucas eventually turned himself in and pled guilty to attempted murder. He was sentenced to 10 years in prison. A few months later, in 2008, Lucas became eligible for parole and moved into the DiMera mansion as terms of his house arrest. (With Stefano in a coma, John was now the head of the DiMera household. John, Marlena, Sami, E.J., Johnny, and Ali all lived in the mansion)
However, upon being released under the term of the house arrest, Lucas found Sami and E.J. in bed together and was crushed. While he had to remain in the DiMera mansion, he schemed to get E.J. to move out. Still undecided about his feelings for a future with Sami, Lucas started a friendship with Chloe Lane.
Frustrated, Lucas removed his ankle monitor and snuck out of the DiMera mansion to meet Chloe. Together, they learned that Philip was being framed for setting John's warehouse on fire. Lucas actually witnessed Paul Hollingsworth running from the crime scene, but he could not go to the police with the information because he should have been home serving his house arrest. In order to help Philip, Chloe took Lucas's testimony to the police and passed it off as her own. Lucas and Chloe became lovers when a blackout trapped them in an elevator together during the summer of 2008. After the power was resorted, the police arrested Lucas for breaking house arrest again and he was sent back to prison. Chloe felt responsible and tried to apologize to Lucas, but he assured her it wasn't her fault.
Faced with the possibility of 10+ years in prison, Lucas struck a deal with the Feds. In exchange for a commuted sentence, Lucas agreed to go undercover in a maximum security prison to get inside information on drug trafficking in Salem. Lucas was successful in getting the information, but when his cover was blown the prisoners beat him so bad that Lucas ended up in the hospital. This experience caused Lucas to take another look at his life. He told Sami that they needed to spend some time apart and that their relationship was too much for him to handle. Then, he told Chloe that he was glad to see her when he woke up. Maggie gave Lucas the keys to the Horton cabin on Smith Island where he headed to spend some time clearing his head.
Lucas took the opportunity over the next few months to establish himself on his own. He took a job from Philip at Titan. He spent time with Chloe. And, he worked to form a relationship with his daughter, Ali. One day when he went to pick up Ali at the DiMera mansion, he found Sami collapsed on the floor. He rushed Sami to the hospital where she learned that she was pregnant. Lucas realized that Sami was pregnant from the night she spent with E.J.. He urged Sami to tell E.J. the truth. Sami refused and even though he did not agree with her, Lucas kept Sami's secret.
Meanwhile, Lucas continued to bond with Chloe. She supported Lucas through Kate's battle with cancer. He proposed to Chloe in November of 2008, but they waited to announce their engagement until Kate's condition improved. Chloe tested positive for a bone marrow match for Kate and donated bone marrow to save Kate's life. During the transplant, Chloe became attracted to Dr. Daniel Jonas, Kate's on-again/off-again lover, but fought off the attraction because of her engagement to Lucas. But soon Chloe started having an affair with Daniel.
When Chloe eventually broke up with Lucas, he was crushed. However, Chloe didn't tell him about Daniel. Yet that didn't stop Lucas from drowning his sorrows in liquor. Maggie found Lucas at the Cheatin' Heart and tried to get him to stop drinking. She also told Lucas about Chloe and Daniel. Enraged (and drunk), Lucas went to confront them, but was badly injured in a gas explosion at Daniel's apartment. As a result of the trauma, Lucas forgot everything that happened when he was drunk. Chloe, filled with guilt, asked Lucas for a second chance and he took her back. A few days after he and Chloe eloped to Las Vegas.
In the spring of 2009, Lucas and Chloe returned from Vegas to start their life together. Lucas was determined to make this marriage work. He did everything he could, but their marriage was doomed from the beginning since Chloe was not honest with Lucas about her feelings for Daniel.
Chloe and Daniel stole little moments together and it wasn't long before Kate caught them together. She set out to get revenge on Chloe for hurting Lucas (and Daniel for hurting Kate). Kate poisoned Chloe and framed Daniel for the crime. When Daniel emerged as a suspect, Lucas learned that Daniel's motive was the fact that Daniel was a scorned lover. Lucas sat by Chloe's bedside, but was heartbroken when she woke up and announced that she loved Daniel and wanted to be with him. As a result, Lucas started drinking again. Maggie, Will, and Sami intervened and convinced Lucas to check into rehab. Before he left, he served Chloe with annulment papers.
Months later, Lucas had returned from rehab and began to make amends with his loved ones, including Maggie whom he blamed for keeping the truth from him. Although still harboring bitter feelings towards her, he also tried to forgive Chloe. However, Lucas' road to recovery would be a long one and he became focused on rebuilding his life, including his career as a business man.
Lucas was last seen on-screen shortly after Philip's Valentine's Day wedding to Melanie Layton in 2010. Two months later it was revealed that Lucas had moved to China on Hearth and Home business. Ali eventually went to stay with Lucas for several months, but they both returned to Salem in June when Alice fell ill. Sadly, Alice passed away a short time later, but Lucas was there to mourn with his loved ones.
In February 2012, Sami called Lucas to get his help with Will. Lucas left his fiancé, Autumn, in Hong Kong returned to Salem for a visit to Salem and tried to be there for his son, who was going through some tough times. But, Lucas soon learned that Sami needed his help as well. Lucas and Autum broke up and Sami and Lucas rekindeled their romance.
However, their romance was short-lived, as in the summer of 2012, Sami went on the run with E.J., who was trying to escape being framed for murder charges.
Lucas turned his attention to his son, Will, who recently came out. At first, Lucas was accepting. But then, Lucas had some problems with his son being gay. So, Lucas began attending PFLAG meetings to learn how to be a supportive father of a gay son. When Will married Sonny Kiriakis, Lucas was proud to speak in support at their wedding.
Lucas later moved on to a brief romance with the recently-seperated Adrienne. The two had grown closer while carring for Will's daughter. However, as soon as Kate learned that Lucas was sleeping with Justin's wife, she let Victor know. Victor fired Lucas and gave Kate Lucas's old job running Mad World.
Lucas's world was rocked in 2015 when the Necktie Killer strangled Will. Sami returned to Salem to join Lucas in burring their son.