Dr. Mike Horton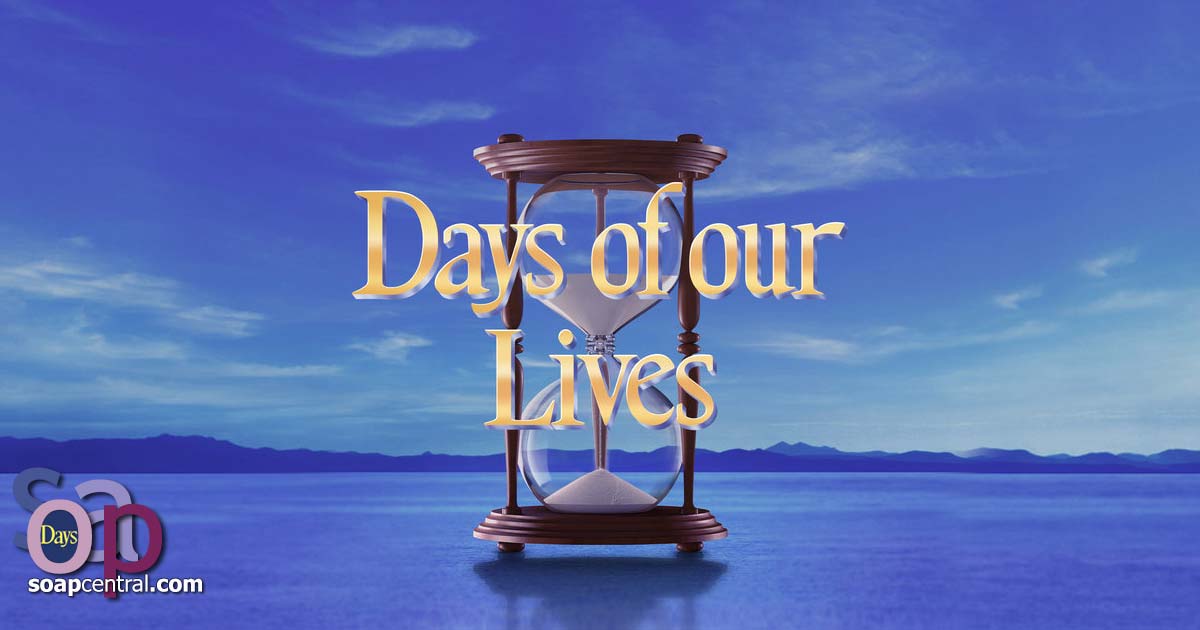 Kyle Puerner
1968 to 1969
Wade Holdsworth
1969
Craig Bond
1969
Brian Andrews
1970
Bobby Eilbacher
1970
Eddie Rayden
1970
Alan Decker
1970 to 1971
John Amour
1971 to 1973
Dick DeCoit
1973
Stuart Lee
1973
Wesley Eure
1974 to 1981
Paul Coufus
1981 to 1982
Michael T. Weiss
1985 to 1990
Roark Critchlow
Ramsey Krull
1994; young voice
Born in Salem in 1968
Aged to late teens in 1975
Slightly aged again when he returned in 1985
Michael William Horton (full name)
Mike (nickname)
Doctor
Former chief of staff at University Hospital
Former debt collector for a loan shark
Former Anderson Manufacturing employee
Former auto mechanic
Israel (last known location)
Formerly in Salem, U.S.A.
Formerly in Israel
Formerly in Salem, U.S.A.
Formerly medical school (not in Salem)
Formerly in Salem, U.S.A.
Single
Margo Anderman [Married: Jul 1978; dissolved by her death 1980]
Bill Horton (father)
Laura Spencer (mother)
Jennifer Horton (sister)
Lucas Roberts Horton (paternal half-brother)
Tom Horton Sr. (paternal grandfather; deceased)
Alice Grayson (paternal grandmother; deceased)
James Spencer (maternal grandfather)
Carrie Spencer (maternal grandmother; deceased)
Sid Grayson (paternal great-grandfather; deceased)
Abigail Grayson (paternal great-grandmother; deceased)
Tommy Horton Jr. (paternal uncle)
Addie Horton (paternal aunt; deceased)
Michael "Mickey" Horton I (paternal uncle; deceased)
Marie Horton (paternal aunt)
Sandy Horton (paternal cousin)
Julie Olson (paternal cousin)
Steven Olson (paternal cousin)
Hope Williams (paternal cousin)
Melissa Horton (paternal cousin; via adoption)
Sarah Horton (paternal cousin; via adoption)
Jessica Blake (paternal cousin)
Abigail Deveraux (niece)
Jack Deveraux Jr. (nephew)
Will Horton (paternal half-nephew; deceased)
Alice "Allie" Caroline Horton (paternal half-niece)
Arianna Grace Horton (paternal grandniece)
David Banning (paternal first cousin once removed)
Spencer Olson (paternal first cousin once removed)
Shawn-Douglas Brady (paternal first cousin once removed)
Zack Brady (paternal first cousin once removed; deceased)
Ciara Brady (paternal first cousin once removed)
Nick Fallon (paternal first cousin once removed; deceased)
Nathan Horton (paternal first cousin; once removed; via adoption)
Scott Banning (paternal first cousin twice removed)
Eli Grant (paternal first cousin twice removed)
Claire Brady (paternal first cousin twice removed)
Thomas Deveraux (paternal grandnephew)
Jeremy Horton (son; with Robin Jacobs)
Trish Clayton (flirtation/attempted lovers)
Linda Patterson (lovers/slight obsession)
Kayla Brady (dated)
Ivy Selejko Jannings (dated)
Robin Jacobs (lovers/engaged)
Janice Barnes (lovers)
Gabrielle Pascal (dated/lovers)
April Ramirez (dated/engaged)
Debra Thomas (dated)
Ali McIntyre (dated)
Carrie Brady Reed (lovers/engaged)
Committed adultery with Carrie Brady Reed (1998 - 1999)
Unknowingly ran weapons in Israel (sometime between 1990 and 1994)
Worked for as a "debt collector" for an illegal loan shark (1979)
Mike was delivered via Cesarean in 1968. He was also born into controversy. He was the result of a rape. In a drunken stupor, his father Bill raped his mother, Laura. At the time, she was married to his Mickey, who would believe he was Mike's father for years to follow. Mickey was in fact sterile. However, it wasn't until Mike was well into his teens that he found out Bill was his biological father.
In 1972, Mike overheard his mother and "Uncle" Bill professing their feelings for one another. He also heard her speak of divorcing Mickey. Distraught that his mother was going to hurt the father he adored, Mike ran out into traffic and was struck by a car. He would fully recovery, but the events also caused him to hate Bill and resent his mother.
Those bitter feelings would last into 1973. However, one day Mike overheard Laura and Mickey discussing his affair with his secretary, Linda Patterson, and that changed everything. Mike thought he finally understood his mother's need for a divorce the year before and eventually unleashed his anger on Mickey who ended up having a massive heart attack. Mike was filled with guilt and remorse. He made amends with his "Uncle" Bill, but would never have the same close bond with "his father" Mickey again.
In 1975, Mike (now a teenager) got involved with Trish Clayton. To escape his family's problems, he and Trish got an apartment together. Although attracted to one another, they remained platonic friends.
It was in 1976 when Mike's life came crashing down around him, figuratively and literally. He'd been spending a lot of time on the Simmons' farm with Mickey, whom he still believed to be his father. A natural mechanic, Mike climbed under a truck to repair it, but the jack gave out nearly crushed him to death. He was rushed to hospital for emergency surgery. However, he needed a blood transfusion and that's when the truth exploded – Mickey was not his father, Bill was. The situation was originally kept from Mike while he recovered, but he soon found out when a shell-shocked Mickey blurted the truth. Initially, Mike had a hard time dealing with the years of deception, but he eventually accepted Laura and Bill's pairing, and welcomed his sister Jennifer Rose into his life when she was born in 1976.
When Mike was released from the hospital later that year he tried to enter into a romantic relationship Trish. However, when he attempted to make love to her, he couldn't. Mike feared he was homosexual, until Linda Patterson successfully seduced him. Several years Mike's senior, Linda had been in love with Mickey, after having an affair with him years before, and used Mike to get closer to him. But Mike became rather obsessed with Linda. Ultimately, Linda told Mike she imagined he was Mickey when they made love which left the teenager heartbroken.
Mike tried to move on with his life in 1977, but more drama would find him. Although innocent, he pled guilty to the murder of Jack Clayton to protect Trish, who killed him in self-defense. He and Trish were eventually cleared and Mike had fallen in love with her again. But despite growing closer by the event, Trish had already found solace in Mike's second cousin David Banning and wound up pregnant with their son, Scotty. Mike pinned after her for some time, before eventually giving up on the notion and decided to move on.
Mike, now working as a mechanic, began dating Margo Anderman in late 1977 and, by July of 1978, they were wed. However, their happiness was short lived. Margo soon discovered she had leukemia. Although it went into remission towards the end of the year, the young couple started 1979 in a financial crisis caused by the medical debts acquired while she was sick.
Deeply in love with his wife and only wanting to make her happy, Mike began to borrow money from his family to pay off the debts as well as buy a house for Margo. Soon he was in financial ruin and sought the help of loan shark, Earl Roscoe. Mike began working for Earl as a way to pay off his own debt, but when he fell behind, Earl began terrorizing him and Margo, going as far as pushing Margo down a flight of stairs.
By 1980, Mike was unsure of how to handle Earl and went to Mickey for help. He set Mike and Margo up on the farm in Brookville, where he had lived with Maggie years before. After making too many enemies, Earl would later flee Salem paving the way for Mike and Margo to return home. However, Margo's leukemia had returned. By midsummer, she was dead. Mike took the loss of his wife hard, and because of her death, he would eventually leave Salem in 1982 to pursue a career in medicine.
When Mike returned home in 1985 he was officially a doctor. Like the long line of Hortons before him, Mike began working University Hospital. He also arrived in Salem just in time to help keep his now rebellious teenaged sister Jennifer out of trouble.
In 1986, Mike got involved with new Head of Surgery, Robin Jacobs. She was Jewish and he was Catholic, but neither was willing to convert. Although they loved each other and even became lovers, Robin chose to marry Mitch Kaufman, also Jewish. However, when she wound up pregnant she didn't know who was the father was.
In 1987, Robin her marriage to Mitch annulled. Soon she became engaged to Mike when he chose to convert to Judaism, but ultimately the relationship ended when he couldn't fully accept her religion. Robin broke off their engagement and moved away.
By 1988, Mike had moved on romantically. He had short-lived affairs with both Janice Barnes and Gabrielle Pascal, but April Ramirez would be the next woman to truly steal his heart. They soon began to date and, by 1989, were engaged. However, Robin returned to Salem with the news that Jeremy was Mike's son. Out of respect, April ended their relationship so Mike, Robin, and Jeremy could be a family, but Mike's feeling for April remained strong. Eventually, Robin left Salem with Jeremy and moved to Israel, but Mike he couldn't reunite with April because she was married to another man.
In 1990, Mike and April finally had the chance to be together when her husband granted her an annulment. They quickly became engaged again. However, soon afterwards, Mike left Salem to volunteer in Israel where they needed medical volunteers, but also to be closer to Jeremy. He intended to return to Salem, but kept postponing it. Frustrated, April broke off the engagement and Mike decided to stay in Israel with Jeremy.
In 1994, Mike returned to Salem brokenhearted after a woman in Israel tricked him into running weapons. For the next several years, he dedicated his whole life to his work and helping Jennifer throughout her many dramatic situations. Mike also helped his mother, Laura, who was now out of her seventeen year catatonic state. And, of course, Mike dealt with a little blackmail from Stefano DiMera, who, as it turned out, was really behind the whole weapons mess.
By 1997, Carrie Brady was having trouble with her relationship with Austin Reed, who was married to her half-sister Sami. Mike and Carrie had been friends, but he soon fell in love with her, and supported her throughout her troubles. Carrie and Austin wed, despite the fact that Mike tried his best to gently persuade Carrie against it. Mike was saddened by their marriage and things got worse for him when Carrie became the Director of Public Affairs at University Hospital. He would have to work side-by-side with the woman he was in love with, but couldn't have.
Mike eventually revealed his feelings for Carrie, but not before they kissed for the first time on July 4, 1998. Fortunately, she returned the feelings, but didn't react on them as she wanted to give her marriage to Austin a chance. Mike had other plans, however, and, with Carrie by his side as his PR person, he made a run for the Chief of Staff position once held by his grandfather, Tom.
Mike ran against Craig Wesley, who wanted the chief position so badly that he was willing to manipulate any situation to get it. Despite Craig and his wife Nancy's dirty tricks, Mike won. But Craig and Nancy didn't give up and set up an embarrassing situation to make it look like Mike had had a tryst with a complete stranger the night of his Chief of Staff party. When that failed, they pushed Nurse Ali McIntyre, with whom Mike had a brief relationship and who was emotionally unstable, to the edge and convinced her to sue Mike for sexual harassment. Carrie would stand by his side throughout the investigation.
Mike and Carrie continued to fight their feelings, but Mike began to slowly make Carrie choose between him and Austin. While on a road trip, Mike and Carrie ended up in Las Vegas. In "Sin City" they gave into their feelings and made love, on a flying bed no less. However, Austin found them together, decked Mike, and ditched Carrie. Soon afterwards, Mike was cleared of all the allegations against him and Carrie and Austin were divorced. With nothing holding them back, Mike and Carrie became engaged and left Salem in 1999. They moved to Israel so that Mike could once again be closer to Jeremy.
In 2005, Carrie, now living in Las Angeles, reveled to Mike's half-brother Lucas, that she and Mike lived together for a few years, but, when their relationship didn't work out, Mike stayed in Israel with Jeremy and Carrie returned to the states.
Mike raced to Salem in June of 2010 to see his beloved grandmother, Alice, who was dying.