Two-time Emmy winner
Martha Byrne
is taking on a new role in daytime, a decision that will take the veteran actress to her third soap opera in just over a year. The actress has landed a recurring role on ABC's General Hospital.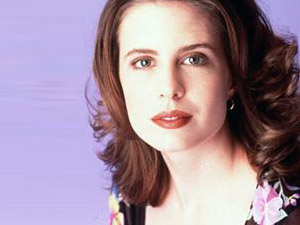 Bryne joined the cast of As the World Turns in April 1985. Though the actress took a three-and-a-half year break from 1989 to 1993 to pursue other projects, Bryne spent a solid 19 years in Oakdale. The actress earned two Daytime Emmys -- Outstanding Ingénue (now Outstanding Younger Actress) in 1987 and Outstanding Lead Actress in 2001 -- and had the opportunity to play the coveted soap opera twins. From April 2000 to December 2003, in addition to playing Lily, Byrne also appeared as former Atlantic City showgirl Rose D'Angelo.
Fans were stunned when, in 2008, Byrne announced that she was leaving her long-time home at As the World Turns. In a rare break from an established practice of offering a "no comment" on an actor's departure, As the World Turns execs offered a statement explaining why Bryne was leaving.
"We made Martha an incredibly generous offer in hopes that she would remain a valuable member of the ATWT cast," executive producer Christopher Goutman said in a statement. "Unfortunately, Martha has decided to leave despite our best efforts to keep her."
Shortly thereafter, Byrne offered a statement of her own. In it, Byrne denied claims that she wanted control over her character's storyline, stating that she only wanted to be guaranteed that she'd be working the same number of days each week that she'd been working the year before.
The two sides were never able to come to terms and As the World Turns tapped former Loving star, Noelle Beck, to take over the role of Lily. In a recent interview, Beck describes what it was like to take over the iconic role.
Earlier this year, Byrne announced that she was taking her career in a new direction. The actress temporarily hung up her actor's hat and picked up a pen as part of the writing team for The Bold and the Beautiful. On B&B, Byrne has been working behind-the-scenes as a scriptwriter.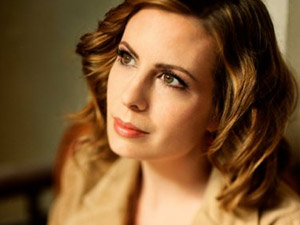 "I'm writing the dialogue! I'm so excited," Byrne told TVGuide Canada recently. "I sent [B&B head writer and executive producer] Brad Bell a spec script focusing on Stephanie and the Forresters, along with penning a poignant scene for Brooke and Ridge. He loved it. It's extremely important to know the history of these characters because there is a legacy here between these people. Also, I've been watching B&B a lot, so I know the new characters."
Now, Byrne confirms that she is joining General Hospital. The actress will play the role of Andrea Floyd, the wife of Port Charles Mayor Garrett Floyd. The role is currently slated to be recurring, but a show spokesperson notes that the role is "open-ended."
For now, Byrne is going to pull daytime double duty. She will continue writing for The Bold and the Beautiful even as she steps back in front of the camera on General Hospital. During that time, she will also commute from her home in New York to the West Coast, where both GH and B&B are filmed.
"I will continue to write for B&B if needed," Byrne says. "So I get the best of both worlds."
Byrne will begin taping in May 14. Those scenes are expected to begin airing in early June. Meanwhile, her next episode of The Bold and the Beautiful airs on May 5.
Photo Credit: Martha Byrne