Abigail Haver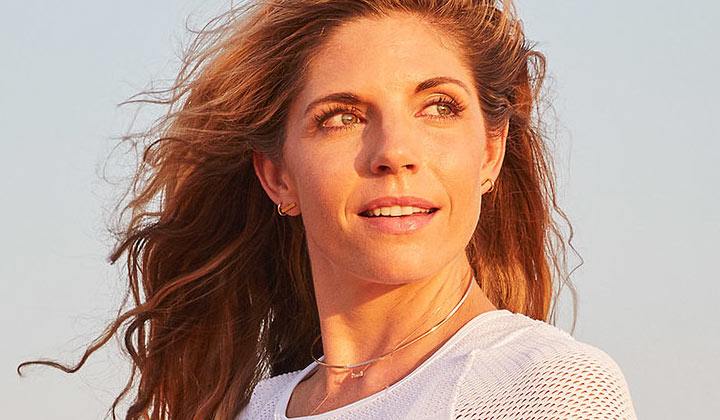 Candy (alias used while working as a stripper)
Died in a construction accident [Dec 12, 2011]
Assistant at ELQ
Former student (studied to be a paralegal)
Former stripper at Vaughn's
Apartment in Port Charles
Single/Never Been Married
None
Unknown
None
Brandon (abusive relationship)
Michael Corinthos III (lovers)
Arrested for the murder of her ex-boyfriend Brandon; charges eventually dropped [Apr 2011]
Hospitalized after being beaten and sexually assaulted by Brandon [Jan 2011]
Beaten by Brandon [Apr 2011]
Sam McCall met Abby when she went undercover as a stripper at Vaughn's, although Abby used the name Candy while at work. Sam introduced Michael to Abby after Michael asked to be set up with an escort after his release from prison. When Abby touched Michael, he reacted violently and pushed her away. A few weeks later, Michael and Abby ran into one another at Kelly's and a friendship developed between the two and Michael asked Abby out on a date.
At first Abby was hesitant to enter into a relationship and Michael believed the violent outbursts from him that Abby had witnessed were the cause. Abby explained that the age difference between the two along with her busy schedule as a student and her hours at Vaughn's were the cause. Michael was disappointed until Abby changed her mind and agreed to date Michael. His mother Carly was suspicious of Abby's involvement with Michael and questioned why she would spend time with a high school student when she could easily date men closer to her own age. Carly accused Abby of having an interest in Michael's money and warned her to stay away. Abby defended her relationship and shared that Michael was mature beyond his eighteen years and they shared a connection she wanted to explore further regardless of how Carly felt.
Although Carly was not pleased by Abby's involvement in Michael's life, his father Sonny did not have a problem with their relationship. Sonny and Abby met at the hospital while they both waited for Michael and everyone else that had been involved in a bus crash. Michael had been a hero at the crash site and both Sonny and Abby were proud of how he handled himself during the crisis. Abby was relieved that Michael was okay and they shared their first kiss. Despite Sonny's approval, Carly remained convinced that Abby would only cause problems for Michael and tried to pay her to stay away from Michael. Abby refused the money but decided it would be best if Michael stayed away from her and the environment she worked in at Vaughn's.
Michael and Abby stayed away from one another until Michael witnessed Abby being attacked by her abusive ex-boyfriend Brandon in an alley. Brandon tried to rape Abby but was stopped by Michael. He took her to the hospital and the hospital staff questioned if she had been raped. Abby insisted she had not but only because Michael had intervened just in time. Michael was extremely concerned about Abby and assured her that if she had been raped she should not feel any shame. Michael confessed that he knew what it felt like to be raped because a man named Carter had raped him while he was in prison. Abby stood by Michael after he shared his experience and encouraged him to share what had happened with his parents and his close family friend Jason Morgan.
Abby had many visitors during her hospital stay, including Carly. She thanked Abby for helping Michael come to terms with his rape and she admitted she had been wrong about her. Abby attended Sonny's wedding to Brenda Barrett as Michael's date and she enjoyed meeting the Quartermaine side of his family. She impressed Michael's grandfather Edward when she helped care for the older gentleman after chaos had ensued at the wedding. Abby comforted Michael after the unexpected death of Jason's biological son Jake Webber and they declared their love for one another and made love for the first time.
The happiness Abby and Michael had shared was interrupted when Brandon was released from prison. He threatened to claim that Michael had attacked him unprovoked if Abby did not drop the charges she had filed against him. Abby feared Michael would be sent back to prison for violating his parole so she agreed to Brandon's claims. Michael worried that Abby was still in danger and his worry was proved correct after Brandon attacked Abby again. Shortly after the attack, Brandon was found dead in an alley. Cell phone video footage showed Michael holding a gun on Brandon near the time of his death.
Abby feared that Michael would be sent back to prison but she was arrested for Brandon's murder instead after an eyewitness claimed to have seen her shoot Brandon. Michael insisted Abby was innocent because he had killed Brandon but the police ignored his false confession. Abby was released on bail and she and Michael tried to keep their distance so Michael would not be found in violation of his parole. The charges against Abby were dropped after Michael and Johnny Zacchara uncovered the real killer.
Michael graduated from high school and he moved into Abby's apartment with her, although Abby threatened to end their relationship when Michael contemplated a career in the mob. Their relationship got back on track when they were both hired by Michael's grandfather to work at ELQ. Abby enjoyed working at ELQ and took her position seriously although she had been hired in order to entice Michael into the family business. Abby remained employed at ELQ after Michael quit and took a job managing his father's warehouse instead.
Abby and Michael remained happily in love although Michael worried about her safety after several of Abby's friends from Vaughn's were attacked and the assailant remained at large. Michael arranged for Abby to be sent to Chicago on business for ELQ. While there, she was on the phone with Michael as she walked by a construction site. A load fell from a crane and she was killed. Michael traveled to Chicago with Sam and they identified Abby's body. Michael spread Abby's ashes in a lavender field in New Zealand.

Post a Comment

Share on Facebook

Tweet this

Submit Feedback