Guiding Light Recaps: The week of December 8, 1997 on GL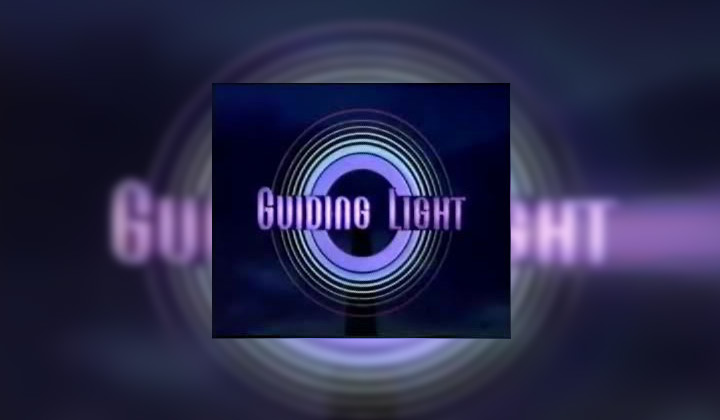 Monday, December 8, 1997
Cassie and Hart find themselves caught up in their emotions after delivering the cleaning girl's baby. They almost kiss, and Cassie says she knows that it wouldn't stop there. Billy walks in and interrupts their moment, and Hart leaves for the Towers to meet Dinah.
Blake confronts Dinah about hearing her say that she borrowed a baby just to show off for Hart. Dinah admits that her motives were not completely honest, but she did it out of love for Hart.
Hart comes to the Towers where Dinah admits that she paid one of the employees at WSPR to use their baby for Hart's benefit. Hart laughs at this, and is not mad at all.
Ross shows Ben a picture of their mother, and they talk about Ben possibly becoming one of the family. Ben ends up getting madder than ever, and vows to destroy Ross and his life, no matter what it takes.
Rick tried to convince Abby that she needs Ben to represent her for the upcoming trial. Abby does not want to use Ben, because she knows of his corrupt way of practicing law.
Michelle and Jesse have decided to get married in one week. They will have their honeymoon at the Bauer cabin. While Michelle is getting the key to the Bauer cabin, Ed walks in...Michelle lies and says that they will be going to the cabin for a day trip.
Annie gives her television interview with WSPR regarding what was supposed to be about her upcoming nuptials to Alan Spaulding, but it turns out to be a "Lewis bashing" fiesta. She tried to provoke Reva, who ends up telling the cameraman exactly what Annie was all about (the artificial insemination; accusing Reva of murder etc. ) Alan comes in and threatens Reva, as also does Annie.
Cassie and Billy arrive at the Towers, and is visibly upset when she sees Hart kissing Dinah, Reva assures her that if she likes Hart, then they should be together.
Monday, December 9, 1997
Harley grabs Jenna's ultrasound pictures from her, when she can tell that Jenna is trying to hide something. Jenna admits that she is in fact carrying Jeffrey's baby, and she is so afraid of Nola telling Buzz. Harley demands that Jenna keep her secret at least until Buzz regains his memory, and she will take care of Nola.
Buzz is considering buying Jesse's motorcycle, and finally decides to when Nola persuades him to follow his instincts. Nola is pleased with the fact that Jenna is more the motherly type, and would find a motorcycle distasteful.
Abby announces that she has chosen Ross to represent her at the upcoming trial (much to Rick's displeasure). Ross assures them both that he will do his utmost best at getting Abby freed. Rick still thinks that Ben would be more capable of winning, but says that he will stay out of it. Ross is happy about the new "witness", the girl who was actually hired by Ben to tell Abby that she was attacked by Roy, and raped.
Blake goes to Ben's hotel room, and tells him the news about Ross representing Abby, and encourages him to leave town. Ben says that Springfield has plenty to offer him, and he wants to stick around to get to know his new family. He wagers an offer to Blake that if Ross wins, he will leave town; and if Ross loses, Blake will sleep with him. Blake agrees to this bet, and is confident that Ross will prevail.
After Blake leaves, Ben calls one of his friends, and says that he is interested in the District Attorney position that has been vacated by Ross.
Michelle has been given Jesse's mother's wedding ring as her own engagement ring. They are sitting together in the diner, discussing their wedding plans, when Jesse's father comes in, and apologizes for being so harsh on Jesse at the cemetery. He sees his late wife's ring in Michelle's finger, and is furious about the engagement; he asks Jesse what gives him the right to give away that ring.
Wednesday, December 10
Thursday, December 11, 1997
Jesse and Michelle plan their elopement. They count down the hours until they can be together as husband and wife. Michelle goes to a goodbye lunch with her father, who spots the ring on her finger. When he questions her about it, she does not admit it is an engagement ring. She tells him she is going away for a few days with Marcus and Dahlia, to support them on a music tour. Ed comments on how mature Michelle is, and how happy he is that she is going to wait to take such an important step as marriage. A somewhat guilty Michelle doesn't respond. Jesse has meanwhile returned to Point Lester to pack and runs into his drunken father, who confronts him about giving his mother's ring to "that little slut", Michelle. Jesse tells his father that he intends to marry Michelle tonight and he should consider his son dead. Rejected and furious, Mr. Blue tells the neighborhood boys how "the people on the hill" have brainwashed his son to think he's better than them. He eggs them on, fueling their anger over Roy's death, until one of them says, "It's time to even the score" and leave for the house on the hill.
Reva encourages Cassie to go after Hart romantically. She says she's seen the way Hart looks at Cassie, and it's not as a friend. Cassie says, "I'm not going after Hart Jessop. If he wants me, he can come after me!"
Blake can't see why Hart doesn't see through Dinah's wicked ways. Wasn't her stunt borrowing the baby rotten? Hart doesn't think so. Blake asks Hart if he loves Dinah, if he wants to the spend the rest of his life with her and never look at another woman, including Cassie Layne. When he hesitates, Blake says "Ah ha! I knew it!" She points out that Cassie is the perfect blend of Bridget's warmth and maternal instinct and Dinah's physical beauty. Then she happens upon a receipt from the mother/daughter pendant Hart bought for Cassie and is sure she's on to something. An adamant Hart tells Blake that Cassie's not interested in him, so he's going to marry Dinah, and that's that!
Dinah helps Annie plan an engagement party. Annie bites her head off, then explains that she's on edge today because it would have been her wedding anniversary with Josh. She tells Dinah to get the interview tape of her and Reva from WSPR before it goes on the air! It's too late, however; as Annie turns on the TV and discovers that the interview is being aired on every channel. Screaming "Oh no! Oh no! I'm going to kill you!" she begins threatening Reva and starts out the door. Alan stops her. He tries to calm her by promising to exact revenge on the Lewis' and by distracting her with the idea of her own perfume line called "Simply Annie."
Dinah visits Cassie at Lewis Oil and invites her to a surprise birthday celebration for Hart on the farm. Cassie questions her motives and declines. But Dinah taunts her into accepting, and leaves, smiling to herself, "Hart won't be the only one in for a surprise."
Rick gets word that there's a light on in the lighthouse and goes to check it out. He leaves Abby alone with Reva. Michelle pops in to say goodbye to Abby, but learns from Reva that she is taking a bath upstairs. She opts instead to write Abigail a note, and while she's doing so hears a noise outside. She opens the door to look, but doesn't see Roy's thugs skulking around just out of sight.
Friday, December 12
Soap Central
As Annie gets presents ready for Marah, Shayne and Tammy, Beth asks if she was serious about helping her get Phillip back. Annie says she is busy and can't help her right now. Alan meets Annie as she is heading out the door and tells her she can't go and stir up trouble. He tells her he has a business dinner and asks her to join him. She tells him she doesn't want to go, but convinces him that she isn't going to cause any trouble. Right after he leaves she gathers up the gifts heads for Reva's.
Michelle is at Reva's writing Abby a letter while Reva is upstairs talking to Abby. Reva assures Abby that she is doing the right thing about fighting the murder charge. Abby tells Reva that she is feeling optimistic about things.
Jesse is at the lighthouse waiting for Michelle to meet him there. While he is waiting Rick comes in and says he saw the light on and wanted to see who was there and make sure everything was alright. He spots Jesse's bag and tells him he knows something is going on and he's not leaving until Jesse tells him what it is. Jesse says that Michelle is the girl he loves and that he's never loved anyone like her. That she is the kind of girl you want to spend your life with. The kind of girl you want to marry. Rick catches on quickly and says that now is not a good time for that kind of step and tries to talk him out of it, but Jesse convinces him that he intends to marry Michelle no matter what. Rick says that Michelle is 19 and no one can control what she does, but warns Jesse that he had better take good care of his little sister. Jesse assures him he has every intention of doing just that. Rick asks him to tell Michelle he loves her, wishes him good luck and leaves.
Buzz and Jenna arrive at the diner and Nola gives him his Christmas present. Harley corners Nola outside and tells her that she knows Nola is threatening Jenna w/the fact that the baby she is carrying isn't Buzz's. She tells Nola to leave them alone, that Jenna slept w/Jeffrey to save she and Phillips lives. Buzz comes out and tells Harley that he wants to thank Nola privately for the helmet she gave him. Harley goes in and tells Jenna that Buzz interrupted her and Nola and that she told Nola to back off. Jenna is worried that Buzz is so close to Nola and wonders how long it will be before Nola tells him about the baby. Nola tries to convince Buzz to take her on a ride on his motorcycle and he tells her that he can't. He tells her he's falling in love w/Jenna again, but that doesn't change the fact that he wants to keep Nola as a friend. When he goes back into the diner, she says to herself that he needs to know the truth about the baby.
Phillip calls Beth from the diner and tells her he is on his way to pick up Lizzie. Since Annie didn't help her, Beth concocts her own plan and asks Lizzie how she would like to spend a night alone w/Mommy and Daddy. Lizzie is very excited about this. When Phillip arrives at the mansion, Beth tells him that Lizzie doesn't feel like going out, that she has been on the go since she arrived and just wants to spend a quiet night at home. Phillip says he was looking forward to their evening, but if she doesn't want to go, she doesn't want to go. He notices that Beth has their wedding album out, when Lizzie comes downstairs they all begin looking at it together. A happy Lizzie, runs over and grabs some mistletoe and tells them to kiss. Beth points to her cheek and says "right here daddy." When Phillip leans over to kiss her cheek, she turns her head and the kiss lands on her mouth.
Back at Reva's as Michelle is getting ready to leave, Roy's buddy Ski and a couple of his friends decide to get back at Abby and all her rich friends. They cut the power to the house and throw a firebomb into it. It explodes in front of Michelle, throwing her backwards and hurting her. Reva comes out of Abby's room and smells smoke. As she starts downstairs to see where it's coming from, she trips over one of the children's toys and gets knocked unconscious. Annie arrives and sees the flames and races into the house afraid that the children are inside. She sees Reva lying on the floor and asks her about the children. Reva says they aren't there, but Abby is upstairs. She sends Annie up to get her. No one realizes Michelle is still in the house too. Annie gets Abby safely out of the house and goes back inside to Reva. Reva tells her she has hurt her ankle, and can't walk. Annie leaves her there and goes back outside. Reva screams at her to help her. The fire department arrives and a fireman urgently asks Annie if there is anyone else inside. Annie doesn't respond....
---
---
The content of the Daily Recaps page and the Daily Recaps Archive are protected by copyright &copy 1995-1997 Dan Kroll/Soap Opera Central. All rights reserved. No part of these pages may be used in any form either in part or in whole without the prior expressed permission of the author.
Page content and design including text and graphics Copyright © 1996-1997 Soap Opera Central.
All rights reserved