Hillary B. Smith discusses what fans don't know about her with Soap Central
Doctors informed Hillary that the right side of her face would be paralyzed as a result of her second surgery. The surgery took place at Memorial Sloan-Kettering Hospital in Manhattan and lasted five hours. As predicted by the doctors, the entire right side of Smith's face was rendered paralyzed by the surgical procedure.
Hillary reached inside and refused to concede defeat. She would not allow her dream of becoming a professional actress to be dashed. During her recovery, Smith learned how to "deaden the nerves" on the left side of her face to match the right. The technique allowed her to maintain symmetry in her facial expressions -- and continue to work. Meanwhile, she worked her facial muscles to regain their use. Within three years, Hillary would become a fixture on daytime television.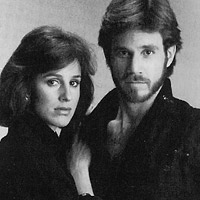 Long before she would make her mark as One Life to Live's Nora, Smith landed the role of Margo Hughes on CBS's As the World Turns. Over the next six years, Smith worked under legendary soap scribe, Douglas Marland, a man many have called one of the best soap opera writers of all time.


"Douglas Marland was a gentleman," Smith smiles. "His life was all about As the World Turns. He never belittled a character to make another one look smarter. It wasn't a business to him - it was a great passion. I think we lose track of that aspect."


Smith has a strong belief in what makes a soap opera successful. Call her a hopeless romantic, but Smith envisions a soap opera world where love conquers all.


"I don't believe that a soap opera is when you play guns in schools. I believe in romance," Smith sighs. "The good guys should win, but not be heralded. I don't think romance should get old or should get boring. Soaps should be more reflective of life. Crisis doesn't build character - it reveals it. We have life to show that."


That doesn't mean, though, that Smith doesn't appreciate the foils that a good soap opera villain or villainess brings the canvas. Since joining One Life to Live in 1992, Smith's alter ego, Nora Hanen, has faced more than her fair share of bad guys - and girls. In one of her character's first major storylines, a storyline that would win her an Outstanding Lead Actress Emmy, Nora squared off in the courtroom against Todd Manning for the rape of Marty Saybrooke. It was daytime drama at its finest. Her most recent foe, though, has provided fans with some of Smith's most entertaining work -- Nora's nemesis: Lindsay Rappaport, played by Smith's real-life "BFF," Catherine Hickland.


"It's very hard to play a good girl," Smith says of the scenes she played opposite Hickland. "It's much easier to play a villain, but a loved villain? Catherine Hickland has played a loved villain brilliantly. Lindsay was the only person who could push Nora's buttons."


Things have changed since Smith made her first daytime appearance in the early 1980s. Not to belabor a point, but ratings for soaps are down all across the board. Now fans also have the Internet to dish their favorite soaps with fans from around the world.
"It was a little easier to just tell the story and you didn't worry about leaks and the Internet," Smith admits. "With the immediate feedback, the fourth wall has been broken."


Smith explains that she sometimes worries that immediate fan reaction can sway a show from sticking with a story and seeing it through to its originally devised resolution. This is not to say that Smith thinks the Internet is a bad thing. The Emmy-winner has legions of fans on the Internet, many of whom stepped up to the plate for the actress during a much-publicized contract dispute in 2005. While the actress prefers not to discuss business in a public forum, she did break her silence to dispel some of the rumors that had been flying about.


In 2005, Nora suffered a stroke and was comatose for months. The Internet was abuzz with reports that her character would be killed off in a ripped-from-the-headlines fashion. As the days counted down towards the end of Smith's contract, a deal was reached. Smith and ABC executives came up with a middle-ground agreement that extended Smith's stay in Llanview by a year. One year later, the news was much more jubilant: ABC had offered Smith a new, four-year contract.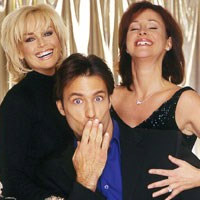 "I was so overwhelmed during the coma by the unbelievable support from the fans," Smith says with a bit of awe. "I felt so badly that the fans went through all of that. It wasn't fair to them. I am a soap fan, and I would hate to have my watching enjoyment ruined by knowing that a character I loved was being played by a tortured actress. I didn't like that the backstage drama was being played out on the screen. It was upsetting and soaps should be pure entertainment. My fans are the most beautiful, kind and generous men and women that I have had the pleasure to meet and get to know. The coma had a silver lining; I got to meet a lot of my supportive fans at a luncheon I gave to thank them. We had a blast. I always have them in mind when I go to work."


As she reflects back on her two most well-known daytime characters, Smith sees a distinct difference between the two -- and even herself.


"Nora is smarter than Hillary, but Hillary is smarter than Margo," Smith states. "Margo is impetuous. Nora is always five steps ahead and Hillary is just trying to keep things interesting."


Smith remembers advice given to her by former One Life to Live executive producer, Linda Gottlieb, when she was preparing to step into the role of Nora.


"A smart woman, a headstrong woman will always be thought of as a bitch unless you bring some softness to her. When I've drifted away from that, I've not liked Nora."


Something Smith has never drifted away from is her desire to raise money and awareness for various charitable organizations. In 1989, Smith, along with her then-As the World Turns castmate Scott Bryce (ex-Craig Montgomery), raised in excess of $40,000 for the American Indian College Fund and Big Brothers/Big Sisters of America during celebrity week on the game show, the $25,000 Pyramid. Smith has done numerous fundraising events for Juvenile Diabetes Research Foundation. She also co-founded an endowment for the California-based Sherman Oaks Veterinary Group, which discreetly assists pet owners whose vet bills have grown monumental or burdensome. For information about that charity, visit Hillary's official website, www.hillarybsmith.com.


Next month, Smith will return to the stage in New York City, the place where, you could say, it all began. Smith and dozens of other ABC Daytime stars will participate in ABC Daytime salutes Broadway Cares/Equity Fights AIDS, an event that serves as a fundraiser for AIDS-related causes across the United States. To date, the yearly event has raised over $1 million.

PREVIOUSLY... Read Part One of our exclusive interview with Hillary B. Smith.

---

RELATED ARTICLE
An exclusive interview with One Life to Live's Erika Slezak.
---