With so much recent talk of her inaccessibility, Maria Arena Bell's recent interview with TVGuide Canada was bound to raise some eyebrows. The top-rated soap's head writer discusses topics ranging from the show's surprising omission from the Outstanding Drama Series nominees list to the surprise exit of one of the show's newest stars.
"Honestly, when it comes to the Emmys you can never figure them out," Bell told TVGuide's Nelson Branco. "As an Emmy judge this year, I found myself with a few gripes. I didn't understand what these shows did on a daily basis. I didn't get a sense of these shows. I watched one gigantic stunt episode after another. Afterwards, I was left asking: What are these shows really about? What's their production like on any given day? What's their storyline process? These shows air 52 weeks a year, and almost air five days a week out of the calendar year. As a judge, I wanted to honor the best drama series of the year, not just one special episode."
Bell is, however, pleased that her brother-in-law, Bradley Bell, earned nominations for his work as head writer and executive producer of The Bold and the Beautiful.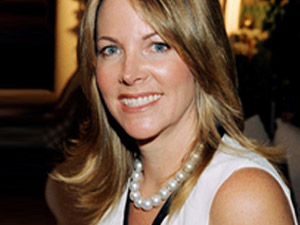 "[H]e deserves it," Bell gushed. "It's been 22 years! For a long time, Brad and I worked together on B&B as writing partners, but we were never nominated for anything. It's really special that he's nominated this year - and I am rooting for him to win."
By far the most controversial issue Bell tackled was the surprising exit of Chris Engen (Adam Wilson). Engen bolted from the show amid claims that he didn't like the direction of his character - particular a gay dalliance that will air this week.
"It was Chris's personal decision to leave the show. We're sorry he did," Bell remarked. "I have to tell you that Adam Newman is by far the most interesting and fascinating character I have on the canvas right now. While I won't comment on Chris' decision, I will admit I was saddened that we had to recast because Engen was really [gelling] in the role.
Bell's candor may quash claims that she doesn't like to talk to the media or Y&R actors. She has recently come under fire from two exiting Y&R stars who claimed that Bell did not make herself available to the show's acting talent when they needed to discuss their characters or story.
In an interview in April, Nia Peeples (ex-Karen Taylor) cited a "lack of communication between the creative powers that be and the show's talent." Peeples stated that she tried to have a meeting with Bell so that she could understand her character's back story and motivation in an effort to bring more believability to her work.
More recently, Engen voiced his own concerns.
"I was allowed ONE meeting with Maria Bell, and I called in sick ONCE in my 16 months on the show," Engen asserted. "In the end, I didn't feel that decisions were being made in my best interests, personally or professionally.