Ashland Marcus Locke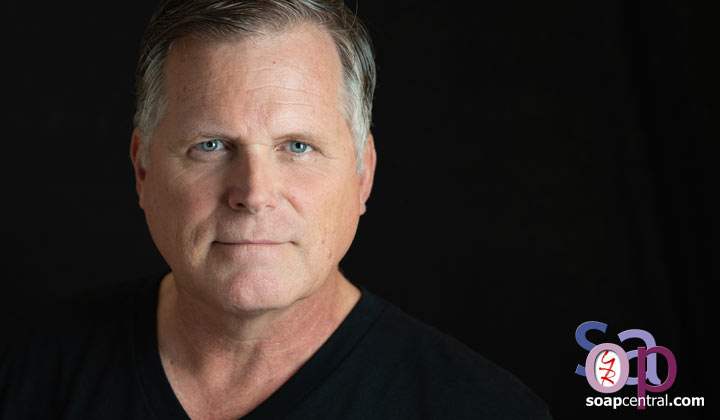 Bobby DeFranco (name at birth)
"Locke Ness Monster" (nickname)
Arrived in Genoa City in his 60s [2021]
Briefly Co-CEO at Newman-Locke
Former advisor at Newman-Locke
Former owner of Cyaxares and Locke Communications
A New York City Hotel
Single
Tara Locke [Divorced: Aug 9, 2021]
Victoria Newman [Married: Oct 15, 2021, Annulled: April 2022]
Unknown (mother)
Unknown (father)
Harrison Locke (son with Tara; turned out to be fathered by Kyle Abbott)
Victoria Newman (Lovers 2021)
Heart attack [2021]
Severe burns to hands rescuing Victoria from car accident [2022]
Diagnosed with small cell lung carcinoma; given six months to live – claimed that an experimental protocol had cured him; turned out that he never had cancer, had faked it all [2021]
At 20 years old, found his best friend dead, stole his identity
Party to forged letter to inherit entire estate of Camilla Rhodes
Defrauded Victoria and Newman Enterprises to gain control of the company
The rich and ruthless Ashland Locke arrived in Genoa City in 2021 searching for his wife Tara who was hiding out at Abbott Manor with their toddler son Harrison. The Abbotts had taken her in being a former girlfriend of Kyle Abbott and knowing Ashland's reputation had earned him the nickname of "Locke Ness Monster" they understood her fear of him. Especially after she revealed to him that Harrison was actually the son of Kyle. Ashland filed for divorce and was about to fight for custody of Harrison when he was diagnosed with small cell lung carcinoma and given six months to live. Ashland decided not to do anything to prolong his life and seeing how close Harrison had become with the Abbotts, he let Kyle have custody. Ashland put his company Cyaxares Media up for sale. Victoria as Newman Enterprises was vying with her father and Adam plus Billy and Lilly at ChanceComm to buy it. Victoria was the frontrunner until Ashland had a heart attack at Newman ranch. Victor refused to call 911 until Ashland agreed to sell to them. Victor bought Cyaxares, named it Newman Media, and put his new favorite son Adam in charge. The media wars began with Billy and Adam pulling tricks to best each other.
Ashland convinced Victoria to go to New York City with him. He wined and dined her and they fell in love, changing his acceptance of his death to wanting to fight it. After they had sex, Victoria proposed a merger between Locke and Newman. Ashland had another medical episode in public and Tara leaked a video of it to the press. So Ashland announced his illness and the impending merger with Newman, then moved in with Victoria. Victor knew Ashland from prior deals and did not approve, but Nikki convinced him to congratulate Victoria. Victoria encouraged Ashland to look into cures and chemo cocktails. Ashland sold his house in the Hamptons, and his penthouse in New York City and Victoria accepted his marriage proposal once his divorce was final. Victoria and Ashland merged their companies which became Newman-Locke and Nikki became COO. Ashland began cosulting Dr. Nate looking for a cure and they became close friends.
Nick, Victor and Billy all began investigating Ashland. Ashland claimed that his parents Mary and Ian Locke died when Ashland was a teen, but their investigations found no death certificates and no birth record for Ashland.
Tara and Sally Spectra connived to get Summer to accept a dream job in Milan so Tara could have Kyle and Sally get Summer's CEO position at JVC. But when Kyle found out and moved to Milan with Summer, Ashland decided Harrison should go live with Kyle and Summer in Milan rather than watch him deteriorate. Tara ended up being hauled off by the authorities for embezzlement from her shoe design company.
Ashland began receiving texts from his blackmailer Jesse Gaines, whom he paid $300,000 a year to keep his past a secret. Jesse wanted 10 years of payments in one lump sum then Ashland could die knowing his secret was safe. Billy Abbott watched them talking.
After Ashland gave Gaines half a million dollars, Billy was contacted by Gaines. Billy and ChanceComm paid Gaines for this real story of Ashland's past and fortune: Bobby DeFranco was poor and lived with his abusive father. He and Ashland were 20-year-old best friends with matching tattoos. While joyriding at night the car wrecked out and was on fire. Ashland died, so Bobby exchanged wallets and took on Ashland's identity. Bobby's father identified the badly burned body as Bobby by the tattoo. Ashland had just gotten an interview for a job as intern to Camila Rhodes who owned two radio stations in Tom's River, New Jersey. Bobby did the interview as Ashland, trying to fake it from memories of Ashland. The older woman knew he wasn't the same guy who applied, but took "Ashland" on to mentor, admiring his ingenuity. He became the son she never had and they planned his future together. Then Camilla died leaving her entire estate to a cat sanctuary. But Camilla's lawyer, Jesse Gaines Sr. took his side, faking a letter leaving Ashland her estate. Ashland bought the two news stations which launched his career. After Jesse Gaines Sr. died, Jesse Jr. began blackmailing Ashland with Camilla's real letter telling him it was in his best interest to make it on his own, to go forth and prosper.
Meanwhile Victoria became suspicious over Ashland's phone calls and texts. Ashland confided that he was being blackmailed over his past and told Victoria the whole story, and Victoria forgave him. They made plans to be married at the Newman Tuscany villa which Victor gave them as a wedding gift. Nick tried to convince Victoria to call off the wedding, but she said she had already forgiven Ashland for his past. Victoria got mad at Nick for interfering, telling him not to bother to go to Tuscany. Part of Billy's deal with Gaines was to take him to the wedding so Gaines could interrupt and expose Ashland. But Adam and Victor intervened and Jessie disappeared.
Ashland and Victoria were married at the Tuscany villa. Victoria's mother Nikki was matron of honor and Dr. Nate Hastings was best man. Tessa Porter sang and superstar Leslie Brooks was brought in to play the piano.
Billy threatened to publish Ashland's story, but Ashland hooked up with Victor and Adam, becoming a board member of Newman Media, and was suddenly approved by Victor as a good match for his daughter. Thanks to Adam's manipulations, the story got published, and Ashland sued Chancecom claiming it was a lie. Jill stepped in and shut down Chancecom and later sold it to Victoria/Newman. Jill made Lily CEO of Chancellor Industries and Billy COO.
Ashland went into remission and joined Victoria as partners running their merged companies. Victoria offered to buy Newman Media back from Victor, and he accepted, insisting that Adam stay on as CEO. Victor began to suspect Ashland had faked his illness to secure the merger, then recover and take over. Victor hired Michael Baldwin to look into the clinic in Peru where Ashland had gotten his miracle cure. Michael discovered that Ashland had been financing the clinic for years. When asked about it, Ashland told Victor that a colleague had been dying there, had faith in their protocol but the clinic needed financial help to survive. So Ashland had written a check. He felt it was karma now that his investment had saved his own life. Ashland admitted he had not told Victoria about it due to his somewhat shady use of a shell company and funds transfers to make it happen. Then Michael sent Victor an interview with a doctor who had quit his job at that clinic because he didn't agree with their protocols. The doctor exposed that Ashland had paid the clinic a large sum of money to fake his cancer and recovery. When Ashland found out that Michael had been talking to that doctor he requested Victoria make him Co-CEO of Newman-Locke. Victoria initially objected, then said she would have the papers drawn up. Ashland presented Victoria with his own contract. Meanwhile Victor was informing Adam and Nick about the deception.
Victor confronted Ashland, "The charade is over", warning him he was not going to hurt his family, especially Victoria, who was never to know that he played her for a fool. Victor commanded he tell Victoria his cancer has returned, go to Peru, call Victoria and ask for a divorce, no reason, no argument, then disappear. Ashland refused, reminding Victor that Victoria would never accept it. Victoria walked in on them and insisted the contract be signed. Ashland started to sign, then faked an attack and left. He called his contacts in Peru and put a hit on Michael. Later a text from him said that he had taken care of Michael and the two doctors he had spoken with. Instead of obeying Victor, Ashland told Victoria that Victor was claiming that he had proof that Ashland's cancer was a hoax. When Victor called Ashland threatening him again to tell Victoria, Ashland answered "Do it."
Nate confronted Ashland that he had found no evidence of cancer on the x-rays following Ashland's heart attack as he claimed, also no record of Ashland getting chemo treatments, calling him a liar. Knowing that Nate had obtained them illegally, Ashland threatened to get his medical license revoked.
Ashland barged into a family meeting where they exposed Nate's findings, and Victoria asked him for an explanation. Seeing that Victoria was convinced, he told her he had given up. No matter what he said, they would have other accusations, and he left. Victoria broke into tears in her mother's arms. A distraught Victoria took off into the dense fog, a car veered toward her and she ended up unconscious trapped in her car which had started on fire. Luckily Ashland had followed her out of concern but had also been hit. He managed to free himself from his car and rescue Victoria just before her car exploded into flames. Victoria suffered a sprained knee and bump on her forehead and Ashland had severely burned hands and was limping. The driver of the car who hit them turned out to be Rey Rosales who had a heart attack and died. Victor said he was grateful to Ashland but told him to get out of town.
Later Ashland tried to calm Victoria by suggesting they spend some time alone at the villa in Tuscany. Victoria began hugging and kissing him and agreed to go to Tuscany with him. Adam offered Ashland a half-billion dollars for Ashland to walk away from the company and Victoria. Ashland went to Victor, got confirmation, and told him to have his errand boy meet him at the Grand Phoenix. Victoria met him instead, they got a room and she confronted him with what she knew he had done. Ashland claimed if she had hoaxed him, he would have forgiven her, that he loved her that much. He promised they could start over together with the incredible love they had.
Weeks went by, Ashland living at the Grand Phoenix, refused to leave town. Trying to make amends, Ashland donated Trying to make amends to the Newman family, Ashland donated 250 million dollars to New Hope in the name of Rey Rosales. Michael and Victor, with the consent of Kyle, had a restraining order issued to keep Ashland away from Harrison, further pushing him to leave. But out of the blue, Victoria let them know that she still loved him, this was her chance to break free, and she and Ashland left for New York City where they started planning their new business and where to live there. Before leaving, Victoria told Billy, who refused to let their children live under the influence of Ashland. When Victor found out that Victoria and Ashland were shopping for investors for their new business Destiny Media, he put the word out reminding them that Ashland "was dying". No investor was interested in financing a startup whose CEO was dying, and they all backed away. So the couple decided to finance it themselves. But it turned out to have been a setup by Victoria for revenge. She had opened a bank account for their new company Destiny Media, and after Ashland deposited his 250 million dollars, Victoria transferred the money and closed the account. She boldly told off Ashland and returned home triumphant. But of course Ashland would never give up and began plotting against "his wife". He sent his henchman Stannis to start following Victoria and reporting to him.

Post a Comment

Share on Facebook

Tweet this

Submit Feedback