Drew Tyler Bell (Thomas Forrester) is back on contract with The Bold and the Beautiful -- just in time for the summer teen storylines.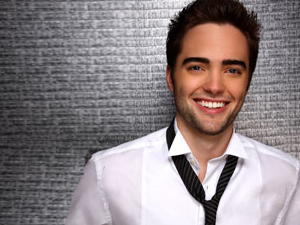 Bell, who is not related to B&B head writer and executive producer Bradley Bell, joined the cast of The Bold and the Beautiful in January 2004. He remained on as a contract player through the end of 2005, when he was dropped to recurring. Bell has made a handful of appearances since that time, including several earlier this month.
Since being dropped to recurring status, Bell has been busy with guest-starring roles in some of television's hottest drama series. He's appeared on the primetime soaps Desperate Housewives and 90210, as well as the crime dramas CSI and CSI: Miami.
Photo Credit: CBS Television
---

RELATED STORY
Rick Hearst is back at B&B -- wearing lingerie is optional.
---