Kyle Sloane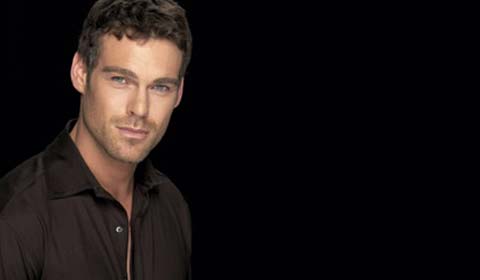 Robb Derringer
Employed by Nikolas Cassadine
Former Commissioner of the Port Charles Police Department (fired May 28, 2015)
Former Special Agent with the Justice Department
Special Agent with the Justice Department
Former trainee with the WSB (World Security Bureau)
Metro Court Hotel, 1420 Quartz Lane, Port Charles, NY 16543
Unknown
None known
None known
None known
Anna Devane (one-night stand)
Conspired with Mayor Lomax and Nikolas Cassadine to commit election fraud to ensure that Lomax was re-elected [revealed Jan 13, 2015]
Conspired with Anna Devane to cover up the murder of Carlos Rivera [May 18, 2015]
Phone number is 716.555.0174
Special Agent Kyle Sloane arrived in Port Charles with an agenda which involved police commissioner Anna Devane. Several years earlier, Anna had mentored Kyle in the WSB and later reported his shortcomings as an agent which harmed his career. Anna was unaware that Kyle was now a special agent charged with the investigation of corruption within the justice system. He arrived in town and accused Anna of the murder of Cesar Faison. Anna admitted that she and Robert Scorpio had not turned Faison over to the authorities but instead held him prisoner.
Kyle goaded Anna frequently and insisted that she would pay for her crime against Faison while Anna defended her actions. He also claimed that Anna's work as police commissioner was subpar and that her ethics had been compromised by her involvement with known organized crime member Duke Lavery. Kyle and Anna engaged in several bouts of verbal sparring and shared a kiss on New Year's Eve, but neither wavered in their beliefs. However, the investigation regarding Faison was dropped after Anna's good friend Frisco Jones took over at the helm of the WSB.
Kyle remained in Port Charles and formed a secret alliance with Mayor Lomax. Together, with the help of Nikolas Cassadine, they tampered with the mayoral election and guaranteed a Lomax victory. After re-election, Mayor Lomax fired Anna as police commissioner and named Kyle as her successor. He settled into his new position as Anna scrutinized his work from her position as a special agent within the Justice department.
Anna and Kyle continued their taunts and threats against the other until Duke Lavery, the man Anna loved, was murdered. Anna killed Carlos Rivera, Duke's shooter, and Kyle helped Anna cover up Carlos' death. As Anna continued to grieve, Kyle offered his support to her and they slept together. Afterwards Kyle admitted that he had developed feelings for Anna but she informed him that she needed to leave Port Charles to mourn Duke but did not rule out the possibility of a future relationship with Kyle.
Around the time Anna left town, Mayor Lomax turned on Kyle and fired him as police commissioner. Kyle hoped to use his knowledge of Nikolas' involvement in the rigged election as leverage to get his position back but instead he was forced to work for Nikolas.

Post a Comment

Share on Facebook

Tweet this

Submit Feedback