There is word that yet another contract flap is brewing at The Young and the Restless. In March, Jess Walton (Jill Abbott) walked off the set after being asked to accept a lower salary. Now comes word that Melody Thomas Scott (Nikki Newman) is also unhappy about being asked to take a pay cut.
According to TVGuide Canada's Nelson Branco, Thomas was "asked to accept a 30-40 percent pay cut, the norm at Y&R, but she refused."
After Scott's refusal, the show told the actress that she'd be dropped to recurring status. According to sources, the actress declined to be taken off contract as well.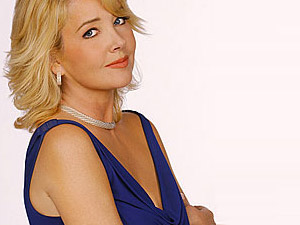 Being placed on recurring status isn't the death knell it used to be -- at least on the CBS soaps. One of Scott's co-stars, Tracey E. Bregman (Lauren Fenmore) has been on recurring status with the show for years and she hasn't hurt for story. In fact, Bregman scored a Daytime Emmy nomination last year in the Outstanding Supporting Actress category.
This is not the first time that Scott has been involved in a contract scandal.
Eight years ago this month, Scott was rumored to be leaving The Young and the Restless for ABC's Port Charles. The reason, according to an insider at the time, was that the actress was "disappointed that she'[d] been relegated to backburner status." A few months later, Scott was spotted cleaning out her dressing room, prompting speculation that she'd quite literally left the building.
By August 2001, CBS issued a statement announcing that Scott would remain a part of the Y&R cast, but the network declined to elaborate any further.
In February, Scott marked her 30th anniversary as The Young and the Restless' Nikki Newman.