Soap opera vet Sean Kanan is joining the cast of The Young and the Restless this summer in a role that will be very familiar to viewers of Y&R's sister soap, The Bold and the Beautiful.
Kanan will reprise the role of Deacon Sharpe, a role he played on The Bold and the Beautiful from November 2000 through February 2005. In a true testament to his popularity with fans, Kanan's possible B&B return has been the subject of online rumors ever since the actor departed the show.
Last year, Kanan's drama wasn't confined to his career. An arrest warrant was issued for Kanan after he failed to appear for a court date. Kanan later issued a statement that he has not intentionally skipped out on the court appearance, and attributed his no-show to a mistake.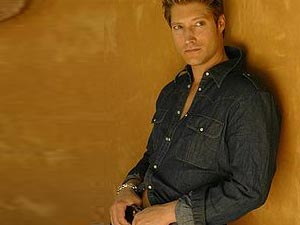 "I take this situation very seriously," Kanan personally explained. "I have been working very hard on creating positive changes in my life. I would never knowingly neglect a court date or any conditions placed on me by the court system.
After pleading no contest to charges related to his August 2007 arrest in Hollywood, Kanan was sentenced in December 2007 to five years probation, 15 days of community service, and an alcohol education program. He had previously been charged with DUI in 1998.
Kanan isn't just familiar to B&B fans. He appeared for four years as in the mid-1990s as AJ Quartermaine on ABC's General Hospital. In 1999, he appeared on NBC's short-lived Sunset Beach.
On The Young and the Restless, Kanan will be reunited with actress Adrienne Frantz (Amber Moore), whose character, in November 2006, also made the jump from The Bold and the Beautiful to The Young and the Restless. Kanan's Deacon and Frantz's Amber shared a flirtatious relationship on B&B.
Last year, Kanan went on record as saying that he welcomed the opportunity to one day work with Frantz again.
"I would absolutely love to do Y&R. I loved working with Adrienne," Kanan told Daytime Confidential. "She is an amazingly-talented person. It would be great to have Amber and Deacon mixing it up again.
Kanan debuts on The Young and the Restless on July 10.