Posted Friday, December 10, 2010 1:04:40 AM
The Bold and the Beautiful will broadcast its 6,000th episode in February and the CBS soap is marking the occasion with a special episode. In the milestone broadcast, B&B will mix fiction and reality in what will be a touching episode.
For its 6,000th episode, The Bold and the Beautiful will forgo the usual soapiness and tackle a subject that, unfortunately, has affected the lives of nearly every American: cancer. The world's most-watched soap will share stories of personal battles against cancer, but those stories will not be the work of the show's Emmy-winning writers.
In the special stand-alone episode, the fictitious Stephanie Forrester (played by Susan Flannery) will invite real-life cancer patients and survivors into her home to hear their stories of diagnosis, treatment, and hope.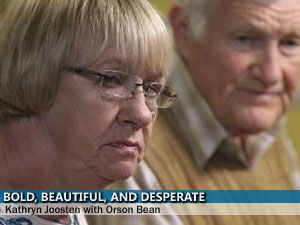 Among the real-life cancer survivors to appear on the show is Emmy-winning Desperate Housewives star Kathryn Joosten, known as the cranky but loveable Karen McCluskey.
Joosten reportedly gave up her 45-year smoking habit in 2001 after she was initially diagnosed with lung cancer. The actress was diagnosed with a recurrence of lung cancer in 2009 and underwent surgery. Earlier this year, the actress was declared cancer-free by her doctor.
While Joosten has never before appeared on The Bold and the Beautiful -- she did appear on General Hospital in 2002 and 2003 as Ida Warren -- the actress does share a bond with B&B. Joosten's on-screen Desperate Housewives husband is played by veteran actor Orson Bean. Bean is the real-life husband of B&B star Alley Mills (Pam Douglas).
Joosten will tape her B&B scnes on December 17. They are scheduled to air on February 7.