While it truly is a pleasure just to be nominated -- who are we kidding? It's also pretty cool to get free stuff. For the tenth year in a row, Soap Central had a chance to peek inside the so-called swag bag -- the gifts given out to the Emmy presenters, nominees, and guests -- and we're letting our readers know what's hot so you can be ahead of the curve.
This year's gift bags included items that were ingeniously clever, suitable for men and women, capable of satifying your sweet tooth, and helpful for making that special someone want to curl up with you.
Off the Wall Productions was once again the official provider of the Official Emmy Gift Lounge and Gift Bag.
Please note: All links will open in a new window. As these sites are maintained by companies other than Soap Central, we are unable to provide technical assistance or be held responsible for their content.
AquaSonic Wave Jewelry Cleaner
Who doesn't love the sparkle of a beautiful diamond ring? But what if we told you that the ring you cherish could be a petri dish of icky germs and bacteria? The average ring contains three times more bacteria than a public toilet seat. That could easily turn an "I do" into an "I don't."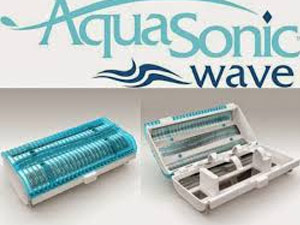 But who has time to take off jewelry and shine it up with goopy jewelry cleaners. And those water-filled reservoirs aren't really much more convenient. At the same time, trekking to the jewelry store and paying to have your jewelry professionally cleaned takes time and money. So what if you could clean your jewelry at the same time that you wash your dishes? And not just at the same time... but in the same place. That's right. You can now safely and effectively clean your jewelry in your dishwasher, using your regular, everyday dishwasher detergent.
The AquaSonic Wave is safe for 90% of all fine jewelry. There are a few items like pearls, opals, and emeralds that are heat sensitive and should be washed by hand. The majority of fine jewelry can be professionally cleaned using steam, hot water, and a cleaning solvent.
» For more information, including a list of gems that can be cleaned in the AquaSonic Wave and other frequently asked questions, please visit: aquasonicwave.com/


Moseri Underwear
Let's face it: men will typically hold on to their underwear until they fall apart, and it often doesn't take long for that to happen.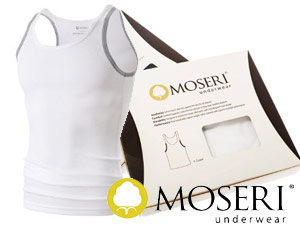 Moseri underwear is different. Made from certified Egyptian cotton, the underwear is lighter, more breathable, and some of the softest clothing we've ever felt. But don't let the softness fool you because Moseri underwear is also incredibly durable.
Available through Moseriunderwear.com and Amazon in two different styles -- border and borderless -- Moseri underwear is suitable for both men and women. The borderless design (90% certified Egyptian cotton/10% spandex) eliminates the contours and visible lines, so it's perfect for wearing under t-shirts. The border style is a more familiar style, but it's 100% certified Egyptian cotton composition makes it anything but ordinary.
And remember the statement about men wearing underwear until the very last thread falls part? Both the borderless and border styles have a patent-pending steel gray finishing that prevents fading and discoloration.
» For more information about Moseri underwear, please visit: moseriunderwear.com