Brooke Logan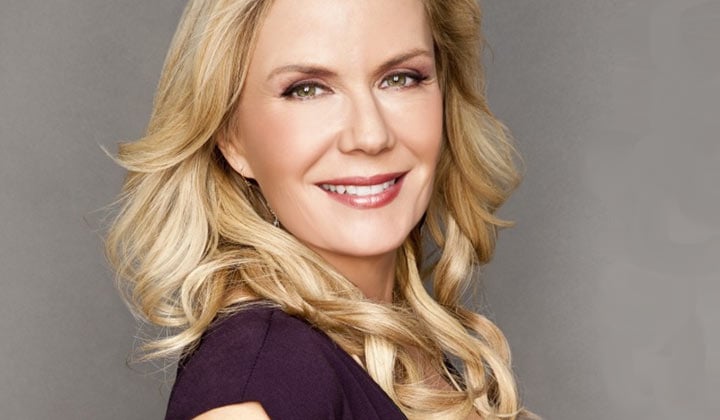 Sandra Ferguson
May 1997 (temporary recast)
Said to be 21 in 1987, making date of birth 1966
Year of birth also said to be 1964 (per 1989 episode)
Birthday in July (established in 2013)
Graduated from the University of Southern California June 11, 1987
Unspecified position at Forrester Creations
Former editor of Eye on Fashion
Former co-vice president of Forrester Creations
Occasional model at Forrester Creations
Former president of Forrester Creations
Former executive at Forrester Originals
Former CEO of Logan Designs
Former CEO and majority stockholder of Forrester Creations
Creator of the Forrester men's line and the Brooke's Bedroom line
Started Forrester International
Creator of the BeLieF formula
Former chemist working in Research and Development at Forrester Creations
Biochemist at R.I.A. Laboratories
Assisted her mother at Wilson Caterers
Majored in chemistry in at the University of Southern California
Attended Sherman Oaks High School
The Logan Mansion (200 N. Beston Place, Holmby Hills, CA 90209)
Temporarily lived and worked in Milan, Italy
Formerly the Forrester Mansion (369 Willow Hill Rd., Beverly Hills, CA)
Formerly an apartment in Los Angeles, CA
Formerly a condo in Los Angeles, CA with Eric Forrester
Formerly 659 Waterton Avenue, Sherman Oaks, CA
Single
Eric Forrester, Sr. [Married: 1991; divorced: 1992; first time]
Ridge Forrester, Sr. [Married: 1994; declared invalid: 1995; first time]
Grant Chambers [Married: 1997; declared invalid: 1997]
Ridge Forrester, Sr. [Married: 1998; annulled: 1998; second time]
Thorne Forrester [Married: 2001; annulled: 2001]
Whipple Jones III [Married: 2002; annulled: 2002]
Ridge Forrester, Sr. [Married: 2003; annulled, technically invalid: 2004; third time]
Ridge Forrester, Sr. [Married: 2004; declared invalid: 2005; fourth time]
Eric Forrester, Sr. [Married: 2005; annulled/not consummated: 2005; second time]
Dominick "Nick" Marone [Married: 2006; divorced: 2007]
Ridge Forrester, Sr. [Married: 2009; declared invalid: 2009; fifth time]
Ridge Forrester, Sr. [Married: 2009; divorced: 2011; sixth time]
Ridge Forrester, Sr. [Married: 2012; not legalized: 2012; seventh time]
Bill Spencer, Jr. [Married: 2017; annulled: 2018]
Ridge Forrester, Sr. [Married: 2018; annulled: 2022; eighth time]
Stephen Logan, Sr. (father)
Elizabeth Henderson Logan (mother; deceased)
Stephen "Storm" Logan, Jr. (brother; deceased)
Donna Logan (sister)
Katie Logan (sister)
Helen Logan (grandmother; deceased)
Florence Fulton (niece)
Marcus Walton Forrester (nephew)
William Logan Spencer (nephew)
Eric Forrester III (grandson; deceased)
Nicole Marone (granddaughter; deceased)
Logan Knight (grandson)
Elizabeth Forrester (granddaughter)
Beth Avalon Spencer (granddaughter)
unnamed child (miscarriage; with Ridge; 1989)
Eric "Rick" Forrester, Jr. (son; with Eric; 1990)
Bridget Forrester (daughter; with Eric; 1993)
unnamed child (miscarriage; with Ridge; 1998)
Hope Logan (daughter; with Deacon; 2002)
Ridge "R.J." Forrester, Jr. (son; with Ridge; 2004)
Jack Hamilton Marone (biological son; with Nick; 2007)
unnamed child (miscarriage; with Bill Spencer, Jr; 2013)
unnamed high school boyfriend (deceased)
Dave Reed (broken engagement)
Doug (dated)
Steve Crown (kissed)
James Warwick (broken engagement)
Pierce Peterson (dated)
Victor Newman (kissed)
Dante Damiano (dated)
Oliver Jones (mistaken identity sex)
Paul Hollister (kissed)
Kept Ridge's love letter from Caroline on Thorne and Caroline's wedding day [1987]
Slapped Nick Preston [1988]
Kissed the married Eric Forrester [1990]
Knowingly cheated on Eric with Ridge [1991]
Slept with Ridge thinking Eric was going back to Stephanie [1991]
Slapped Ridge Forrester [1992, 2013]
Slapped Steve Crown [1993]
Slapped Stephanie Forrester [1993, 2002, 2005]
Withheld from Ridge the knowledge that Taylor was alive [1995]
Tussled with Taylor Hayes [1995]
Arrested for child abduction and violation of custody agreement [1996]
Changed the time of her wedding to prevent Taylor from telling Ridge about Thomas' paternity [1998]
Got pregnant during a prolonged affair with Deacon Sharpe, her daughter's husband [2001]
Dumped spaghetti sauce on Tricia Quick [2002]
Tried to strangle Stephanie Forrester with a feather boa [2003]
Technically cheated on Ridge with Nick just after Ridge was presumed dead [2003]
Slapped Amber Moore [2005]
Pulled Stephanie's breathing tube from ventilator and dared her to die [2005]
Fired a shot at Stephanie using the gun Stephanie gave her to shoot herself [2005]
Slapped Taylor Hayes [2008, 2010, 2012]
Slapped Katie Logan [2008, 2013]
Brawled with Taylor in a pond [2010]
Unintentionally cheated on Ridge by mistaking a masked Oliver Jones for Ridge [2010]
Kept Liam Cooper's refusal to annul Steffy's marriage a secret from Hope [2012]
Lied to Ridge about texting Deacon [2012]
Kissed sister Katie's husband, Bill Spencer, thinking Katie wanted a divorce [2012]
Obstructed justice by hiding Bill Spencer's drunk driving accident from the police [2013]
Made love to Bill Spencer, again thinking Katie wanted a divorce [2013]
Slapped Bill Spencer [2013]
Switched legal papers Bill used to dupe Katie with a pile of leaves [2013]
Slapped Ridge Forrester [2013]
Blackmailed Katie Logan into returning control of Spencer Publications to Bill Spencer [2014]
Kissed Bill Spencer despite his marriage to Katie [2016]
Had a cake fight with Taylor [2018]
Accidentally pushed Thomas Forrester off a cliff [2019]
Slapped Shauna Fulton [2019, 2020]
Kissed Bill Spencer while still legally married to Ridge [2020]
Kissed Deacon Sharpe while married to Ridge [2021]
Almost raped by unknown assailants [1987]
Sustained injuries in a car crash [1989]
Miscarried Ridge Forrester's baby [1989]
Collapsed from a panic attack while pregnant [1992]
Almost injected with an unknown substance by Sheila Carter [1992]
Knocked unconscious after being pushed into a pool by Ridge [1993]
Suffered amnesia due to brief reactive psychosis [1996]
(Presumably) miscarried Ridge's baby [1998]
Slapped by her daughter, Bridget Forrester [1998]
Punched, choked, and terrorized by Stephanie Forrester [1999]
Injured in a car accident with Macy Alexander [2000]
Pushed through a window by Kimberly Fairchild [2000]
Knocked unconscious when Kimberly Fairchild dropped a heavy photographer's light on her [2000]
Fell from the Eiffel Tower [2001]
Shot in an altercation with Sheila Carter [2002]
Brawled with Sheila during Ridge's kidnapping [2003]
Fell on Nick Marone's boat while pregnant [2003]
Suffered panic attacks [2004, 2012]
Unintentionally raped by Ridge Forrester [2006]
Choked and held at gunpoint by Stephanie Forrester [2007]
Raped by Andy Johnson [2007]
Donated bone marrow to baby Jack Marone [2007]
Fell off a horse [2009]
Nearly drowned and starved in the aftermath of plane crash [2011]
Suffered minor injuries when her car was hit by a drunken Bill Spencer [2013]
Began experiencing symptoms of menopause [2013]
Miscarried Bill Spencer's baby [2013]
Slapped and knocked to the floor by Quinn Fuller [2015, 2020]
Fell and hit her head on a table while drunk [2015]
Slapped by Katie Logan Spencer [2016]
Sustained a broken foot [2022]
Brooke Logan is the daughter of Stephen and Beth Logan; Brooke was raised in Los Angeles' San Fernando Valley with her sisters, Donna and Katie Logan, and their brother, Storm Logan. Brooke studied chemistry in college and was fascinated with the Forrester fashion dynasty, despite accepting an engagement from her blue collar police officer boyfriend, Dave Reed. Brooke was nearly raped by two attackers and was willing to use herself as bait in an effort to catch them. After designer Ridge Forrester's wedding to the elite Caroline Spencer fell through, Brooke befriended Caroline and caught a glimpse of Ridge. When Beth, a caterer, was hired to work a Forrester party, Brooke tagged along and came face-to-face with Ridge, which caused Brooke to eventually break off her engagement to Dave.
Falling for Ridge herself, Brooke hid a letter Ridge had written to Caroline apologizing for an indiscretion and professing his love; Brooke lost Caroline as a friend when she confessed to intercepting Ridge's message. Brooke dated Ridge, eventually moving in with him and miscarrying his baby. Later, when Caroline wanted Ridge back, Brooke became intrigued by Ridge's father, Eric Forrester, who pursued Brooke despite being in a 30-year marriage to Stephanie Forrester. Brooke nearly aborted Eric's baby after Stephanie lied that Eric was coming back to her; Brooke had to wait to marry Eric while Stephanie stalled the divorce.
Brooke became Caroline's confidante when Caroline was stricken with leukemia; Brooke agonized over finally going to Ridge with the news against Caroline's wishes. Brooke moved into a posh L.A. condo with Eric and gave birth to their son, Eric Forrester Jr. (Rick); Brooke pined for Ridge, even after Ridge moved on with Caroline's doctor, Taylor Hayes. A chemist, Brooke created the wrinkle-free formula BeLieF for design house Forrester Creations and celebrated with Ridge by making love on the lab floor. Brooke and Ridge were intimate again when they believed that Eric wanted Stephanie back thanks to a forged letter from Stephanie.
Brooke asked Eric for a divorce, agreeing with his request that she continue living with him for two final months. Brooke disrupted Ridge's wedding to Taylor by announcing she was pregnant; however, Brooke wasn't sure if Ridge or Eric was the father. Brooke tried and failed to win Ridge back, eventually giving birth to baby Bridget at the Forresters' Big Bear cabin with Taylor giving Ridge instructions over the phone. After a paternity test named Ridge as Bridget's father, Brooke hired Eric's new girlfriend, Sheila Carter, as her children's nanny and annoyed Taylor by bringing Bridget to visit Ridge as often as possible.
When Ridge wouldn't leave Taylor, Brooke dated attorney Connor Davis, who informed Brooke she had a legal right to the BeLieF patent. Furious when Ridge tried to sweet-talk her out of her rights, Brooke obtained 51% of Forrester Creations and appointed herself CEO, even slapping Stephanie, who struck Brooke first. Brooke created a men's line, putting Ridge at the helm; Brooke fell into the pool and knocked herself unconscious when Ridge playfully shoved her.
After Taylor was presumed dead in a plane crash, Brooke became engaged to psychiatrist James Warwick, but accepted Ridge's proposal instead. Brooke finally married Ridge in a lavish beach ceremony, then honeymooned with him in Morocco, where they were guests of Prince Omar Rashid. Once home, Brooke cared for Ridge when he was blinded in a lab accident and was horrified to learn that the hospital volunteer treating Ridge was actually Taylor, who had been saved by Omar but held prisoner in his palace. Brooke tried to keep Taylor's existence from Ridge, but when the truth came out, Brooke learned her marriage to Ridge was invalid. Brooke heaved a sigh of relief when Ridge asked Taylor for a divorce, clearing the way for Brooke to remarry Ridge.
Brooke stood between Sheila's gun and Stephanie when Sheila's criminal past was revealed. After Sheila was paroled, Brooke harshly rejected Sheila's overture of friendship; soon a letter surfaced claiming Brooke had fixed Bridget's paternity test. Because no one knew that Sheila had tampered with the original test, a new test revealed Eric as Bridget's father; Brooke lost custody of her children to Stephanie and disappeared to Barbados, where Brooke suffered from "brief reactive psychosis" and considered two dolls her children. Once Ridge brought Brooke home, Brooke was arrested by Stephanie for running off with Rick and Bridget.
When Stephanie appeared to be going insane because Sheila was poisoning her with mercury, Brooke rallied at Stephanie's bedside and roused her nemesis from her catatonic state. Brooke gave new friend Grant Chambers a friendly kiss, causing Ridge to propose to Taylor at a fashion show; Brooke rebelled by marrying Grant, though their marriage was never legal due to a fraudulent sea captain. After Brooke gave Grant a position of power at Forrester, Grant was shot. Brooke couldn't believe Ridge had done the deed, and later blanched when Ridge confessed that the teenage Rick, who hated Grant and had descended into a world of heavy metal and violent video games, pulled the trigger.
Brooke agreed to help Ridge's lovelorn brother, Thorne Forrester, win Taylor, who was carrying the incarcerated Ridge's baby. Brooke remarried Ridge and tearfully told Ridge she'd miscarried their own child during their honeymoon. Brooke was further devastated when Ridge demanded an annulment for her part in deceiving him about his and Taylor's son, Thomas. Brooke interfered in Ridge and Taylor's marriage by encouraging Pierce Peterson, who had a yen for Taylor; Brooke dated Pierce and Genoa City's Victor Newman in front of Ridge to make him jealous. When that didn't work, Brooke created the sexy Brooke's Bedroom line and got into a tussle with Stephanie on live television.
The tables turned when Brooke disapproved of babysitter Amber Moore, who had become pregnant by an underage Rick. Later, Brooke found herself terrorized by Stephanie, who hated Brooke for getting into a relationship with Thorne. After Thorne reunited with his ex-wife, Macy Alexander, to keep his fling with Brooke from an ailing Stephanie, Brooke went to Macy to get her to sign Thorne's divorce papers. Brooke jumped into Macy's car during their argument and narrowly avoided injury in the same accident that killed Macy. At Macy's funeral, Brooke's continuing affair with Thorne was exposed by Macy's family, causing Stephanie to have a second stroke.
Brooke married Thorne, but lost him when Ridge tricked her into admitting she'd always think of Ridge as the love of her life. Brooke rededicated herself to pursuing Ridge until she received a call that her father, Stephen, was dying. Brooke rushed to Paris, falling from the Eiffel Tower during a blind date. When Brooke's mother, Beth, revealed that Stephen had been paid five million dollars by Massimo Marone to get Brooke out of Ridge's life, Brooke turned her back on Stephen.
Brooke was unhappy when Bridget married bad boy Deacon Sharpe. Brooke appealed to Deacon to leave Bridget, leading to a full-blown affair between Brooke and Deacon, during which Brooke got pregnant. When Stephanie publicly exposed Brooke's pregnancy, Forrester PR man Whip Jones claimed responsibility; Brooke married Whip to keep Bridget from finding out she was carrying Deacon's baby. Brooke went into labor after Bridget overheard the truth on a baby monitor; Brooke, who had been encouraged by Stephanie to turn over a new leaf, named her baby Hope.
Unaware that Sheila had returned wanting Eric back, Brooke walked in to find her former friend holding a gun on Eric and Taylor; Brooke was shot in the scuffle but so was Taylor, who died from her injuries. Helping Ridge through his loss, Brooke dumped spaghetti sauce on grief counselor Tricia Quick, who had gotten close to Ridge. After it turned out Ridge was really the biological son of Massimo, Brooke was disgusted when Ridge developed an attraction to Bridget, who was no longer his sister.
Brooke briefly dated Ridge's new half-brother, Nick Marone, but once Ridge bought rival design house Spectra Fashions and renamed it Logan Designs, Brooke remarried Ridge in the jungles of South America. When Ridge disappeared, Brooke found out that Sheila kidnapped him; Brooke hid in the trunk of Sheila's car and found Nick with Ridge at the kidnap site. During the ensuing melee, Ridge was seemingly killed falling into a furnace; in her grief, Brooke made love to Nick, horrified when she turned up pregnant but didn't know if Ridge or Nick was the father. When a paternity test named Nick as the father, Brooke annulled her marriage to Ridge and nearly walked down the aisle with Nick, but a second test confirmed Ridge had sired her child, whom she named Ridge Jr. (R.J.). Brooke remarried Ridge and stepped in as a mother to Ridge's older son, Thomas Forrester, and twin daughters, Phoebe and Steffy Forrester.
Brooke was stunned when Amber showed her a photo of Ridge and Bridget in an embrace; when it came out that Amber was only trying to get revenge on Ridge for ruining her relationship with Thomas, Brooke slapped Amber. Brooke's marriage to Ridge hit another obstacle when Ridge disappeared and Brooke received a voice mail in which Ridge said he was leaving her -- it was all a plot of Ridge's ex-girlfriend Morgan DeWitt, who had previously terrorized Ridge and Taylor and saw an opportunity to have Ridge's baby when Ridge fell and lost his memory. Brooke was able to help Ridge remember things after Amber spotted Ridge with Morgan in Italy and brought him home.
Brooke worried when Ridge claimed he'd seen Taylor alive; indeed, Taylor had been healed by Prince Omar and detained at his palace in Morocco. Brooke was relieved when Ridge agreed to stay with her, but soon Stephanie had a heart attack and asked Ridge and Taylor to reunite as her last wish. Brooke found out that Stephanie faked the attack, prompting Brooke to yank the tube from Stephanie's ventilator and dare Stephanie to die. Brooke turned her attentions toward Nick, who was already married to Bridget; Brooke shot at Stephanie after Stephanie presented Brooke a gun with which to kill herself. To prove to Bridget she wasn't interested in Nick, Brooke dated Dante Damiano and briefly remarried Eric.
By the time Ridge was free again, Brooke was no longer interested, so Brooke was surprised when Ridge brought Stephen to town to mend fences with Brooke. Taking antianxiety medication for stress, Brooke was out of it when Ridge made love to her, after which he apologized for unintentionally raping her. Brooke found love with Nick, but when Ridge had a heart attack, Brooke was shocked to see Stephanie working to put Brooke and Ridge back together, which included putting nude photos of Brooke on a billboard hoping to drive Nick away.
Brooke let Ridge kiss her but became furious when Nick retaliated by having a one-night stand with Bridget; when Bridget turned up pregnant, Brooke pushed Nick off his boat and ran back to Ridge. After Nick took control of Forrester Creations, Brooke, Ridge, and Eric started a new company, Forrester Originals. Brooke accepted Ridge's proposal but broke things off when Ridge punched Rick for getting involved with his daughter, Phoebe. Brooke was jealous when Ridge dated Genoa City transplant Ashley Abbott.
After Shane McGrath killed himself in front of Ridge, Brooke found out that Stephanie was helping Ridge hide his involvement because of Ridge's prior police record for shooting Grant. Brooke convinced Stephanie to come clean, but only after Stephanie choked Brooke with a phone cord and held her at gunpoint to keep her from going to the police. Later, Brooke fell asleep in her car, accidentally leaving Hope and R.J alone all night and attracting the attention of Child Protective Services; when Ridge moved for custody, Brooke confided in Andy Johnson, who raped her. Brooke, who was having flashbacks and nightmares, raged at Stephanie when Stephanie regretfully admitted playing a part in Brooke's rape by encouraging Andy.
Brooke gained another child when it turned out her donated egg had accidentally been transplanted into Taylor, who was trying to have a baby with new husband Nick. Brooke endangered her relationship with Ridge by helping Nick get custody of baby Jack from relapsed alcoholic Taylor; Brooke agreed to raise Jack after Taylor was unable to bond with the child. Then, Brooke worried about Rick's increasing hostility toward Ridge; Brooke doubted Ridge's innocence when Rick was paralyzed after a fight with Ridge. Brooke couldn't bear to send Rick away after Phoebe died confronting him over also dating her mother and sister.
Brooke and Ridge got married again, but a clerical error rendered the union invalid. Brooke was furious when the stressed-out Ridge took too many antianxiety pills and made love to Taylor, eventually reuniting with her. But Brooke stopped Ridge and Taylor's wedding by riding in on a horse with the news that Steffy and Thomas had faked text messages saying Brooke wanted nothing more to do with Ridge. After Ridge admitted loving both Brooke and Taylor and asked them to resolve their differences, Brooke submitted to "family counseling" with Taylor and ended up slinging mud with her. Brooke walked down the aisle with Ridge once more, happy that Ridge made peace with Rick.
When Katie's new husband, Bill Spencer, Jr., took over Forrester Creations, Brooke was appointed president but helped Ridge and Eric create the gaudy Dare line in an attempt to sabotage Bill. After Steffy seduced Forrester away from Bill and gave novice Taylor a 25% share in the company, Brooke offered to buy the stock from Taylor, leading the ladies to brawl in a pond.
At Hope's graduation party, where everyone wore identical costumes and masks, Brooke thought she was making love to Ridge but had really slept with Hope's boyfriend, Oliver Jones. When Steffy tried to blackmail Brooke with the information, Brooke defused Steffy's bomb by coming clean to Ridge, who amazingly understood. But Brooke alienated Hope when the scandal became public, and Brooke found herself double-slapped by Stephanie.
Brooke thought Stephanie was faking again when Stephanie fainted in front of her, but Brooke took Stephanie to the hospital and became her nemesis' inadvertent confidante when it turned out Stephanie had Stage IV lung cancer. Brooke's pleas for Stephanie to tell the family fell on deaf ears, and Brooke found herself riding a roller coaster with Stephanie as Stephanie checked off her bucket list. When Stephanie went missing, Brooke wandered the streets of L.A. and found her mother-in-law with the help of Dayzee Leigh, a homeless woman. Brooke was grateful when Dayzee convinced Stephanie to share her cancer diagnosis with the family, and later, Brooke helped Stephanie serve food to the homeless in a soup kitchen.
Brooke scolded Thomas for kissing her on the runway as a publicity stunt for the resurrected men's line, and again as Brooke slept. Brooke and Thomas survived a plane crash at sea, eating berries that caused hallucinations; Brooke wasn't sure if she'd actually had sex with Thomas or if she'd imagined it. Once rescued, Brooke couldn't fully deny Thomas' claim that they'd made love, so Brooke gave Ridge a divorce and permission to be with Taylor. However, Brooke learned that Stephanie had gotten Thomas to lie in exchange for her 25% share in Forrester; Brooke made Stephanie pay by forcing her to sing in public.
Brooke and Taylor butted heads over their children's love lives: Rick and Thomas were interested in Caroline Spencer, the namesake niece of Ridge's departed wife, and Hope and Steffy competed over Bill's son, Liam Cooper. Brooke planned a wedding for Liam and Hope in Puglia, Italy and laughed with Ridge over how many times they themselves had been married, agreeing to tie the knot with Ridge again, this time with Stephanie's full support. But Brooke lost Ridge after texting Deacon about Hope and came home alone to deal with Stephanie's terminal diagnosis; Brooke and Stephanie concluded they brought out the best and worst in each other and apologized for causing each other so much pain over the years. Brooke held Stephanie in her arms as she died.
Brooke was confused when Katie went missing during a bout of postpartum depression and accompanied Bill to Aspen to look for her. Something sparked between Brooke and Bill and they kissed, keeping it from a recuperated Katie until Taylor got wind of it. Brooke was against Taylor dating the widowed Eric, and faced opposition herself when she tried to resurrect the Brooke's Bedroom line. After Katie caught them celebrating the collection and took off her wedding ring, Brooke and Bill made love, but Katie decided she wanted Bill back after a heart episode. Later, Brooke thought she was experiencing menopause but discovered she was pregnant. Brooke tried to get Eric to pose as her babydaddy, infuriating Taylor, who exposed Brooke's affair with Bill at Brooke's birthday party. Brooke slapped Katie when Katie used her divorce proceedings to take control of Spencer Publications.
Brooke reconnected with Bill in Monte Carlo, then traveled with him to Aspen, where he nearly fell from a cliff. Brooke was sad when Bill left her for Katie but disgusted when their reconciliation was only Bill's scheme to regain his company; Brooke replaced the papers he'd duped Katie into signing with Aspen leaves. Soon Brooke had her hands full explaining her affair with Bill to a returning Ridge; though Brooke was set to remarry Ridge, the ceremony ground to a halt when Katie fainted. Brooke laughed when she found out Katie fainted on purpose because she had fallen in love with Ridge herself.
Reuniting with Bill, Brooke used the papers she'd supposedly destroyed to win Spencer Publications back from Katie. Brooke was about to marry Bill in Abu Dhabi when Ridge arrived brandishing a photo of Bill in bed with his ex-lover, Quinn Fuller. Brooke was in a helicopter with Ridge when it banked, dumping Ridge into the Persian Gulf. Brooke, Katie, Eric, and Thorne searched for Ridge, who came back with an impaired memory. Brooke changed her mind about marrying Bill when Ridge produced proof that Bill had Ridge ejected from the helicopter on purpose.
Brooke felt caught between Bill and the returned Deacon, both of whom proposed to her. Refusing them both, Brooke left for Milan to find herself. When she came back to L.A., Brooke learned that Katie had taken Bill back and that out-of-control CEO Rick had shot at his estranged wife, Caroline, for kissing Ridge. Brooke gave Rick a free pass and tried to win Ridge from Caroline; when Ridge rejected her, Brooke lamented her single state and began drinking heavily, making slurred asides during Bill and Katie's wedding.
Brooke ran afoul of Deacon's fiancée, Quinn, when Brooke ran into Deacon at an Alcoholics Anonymous meeting; Brooke found herself slapped to the floor. Brooke admitted the time would be right to reunite with Deacon if he wasn't engaged to Quinn and brought Hope to Deacon and Quinn's wedding via video call in an unsuccessful bid to stop the ceremony. Later, Brooke became Ridge's confidante as he admitted having had a vasectomy and keeping it from Caroline, who wanted Ridge's baby, then reminisced with Eric about Stephanie after turning down Eric's invitation to move into the mansion; Brooke hailed Eric her best friend.
With no man and her kids gone, Brooke battled the temptation to drink until Katie offered her an editing position at Spencer Publications. Brooke privately called Bill the love of her life and spent months reassuring a hostile Katie, who'd overheard; Brooke worried when Katie began drinking heavily and stashing bottles in the kitchen. After Katie told Brooke to be with Bill, Brooke gave in to her desire for him but was uncomfortable resuming an affair, resisting when the still-married Bill set up a private love nest in his office. When Bill hid his young son, Will, away from mother Katie owing to Katie's instability, Brooke demanded that Bill let Katie take Will home.
Once Eric began romancing Quinn, Brooke supported Ridge's quest for Bill's 12.5% stake in Forrester, which Ridge needed to stop Quinn; Brooke was floored when Bill offered her the stock as an incentive to marry him instead of granting it to Katie in her settlement. Brooke accepted Bill's proposal after he expedited his divorce but stalled when R.J. came home from boarding school objecting to the wedding. Brooke was stunned when an angry Bill left her at the altar upon finding out Ridge had visited her beforehand trying to sway her affections. Brooke later agreed to elope with Bill, but returned to Ridge after he recreated the heart in the sand that had highlighted their 2009 wedding. Brooke continually discouraged a persistent Bill, who kept insisting Ridge was going to do her wrong.
Brooke caught Ridge and Quinn discussing a secret and wondered why Ridge had become less hostile towards Quinn after leading the protest against Quinn's marriage to Eric. In Australia, after Liam and Steffy got married, Brooke prepared to wed Ridge there, too, until she found Ridge kissing Quinn; though Brooke agreed not to tell Eric his son and wife were making out, Brooke called off her wedding to Ridge. Soon, Brooke proposed to Bill and honeymooned with him in Paris.
Brooke delivered a stern lecture to R.J., who was hospitalized after he let his girlfriend, Coco Spectra, drive while texting; Brooke admitted she'd had a boyfriend in high school who had died driving while distracted. Later, Brooke came face-to-face with an apparently rehabilitated Sheila, icily acknowledging her former friend's apologies for past misdeeds. Brooke balked upon discovering that Eric had let Sheila, who had been injured in a catfight with Quinn, recuperate at his house; Brooke felt Sheila was milking her concussion and demanded answers from a visiting James, frustrated when James said Sheila wasn't well enough to move out.
Brooke flew to Monte Carlo with Bill and modeled in a swimsuit fashion duel between Forrester Creations and Spectra Fashions, and appeared amused when Bill obsessed on replacing Spectra with a skyscraper. But when Brooke learned that Bill had set Spectra ablaze to drive its owner, Sally Spectra, out, Brooke left Bill. Brooke gave ex-husband Thorne a place to stay when he came home from Paris and rebuffed his attempts to rekindle their relationship. It wasn't long before Brooke agreed to marry Ridge again, even hearing Stephanie's voice from the grave imploring her to stay on the straight and narrow this time.
Brooke was horrified when Bill was shot in the back and had Ridge arrested for the crime; Brooke exhorted Bill to exonerate Ridge since she knew Bill couldn't have seen his assailant from his vantage point. Meanwhile, Brooke welcomed Hope back from Milan and was impressed that Hope would champion a reunion between Liam and Steffy, who had driven Liam away by sleeping with Bill. Brooke knew Hope still had feelings for Liam and offered Liam the use of the cabin on the Logan estate to sort out his situation. Brooke clashed with a visiting Taylor by insisting Hope marry Liam right away, but was upset with Wyatt for stopping the ceremony with news that Steffy wasn't still carrying on with Bill as all had been led to believe. Brooke encouraged Liam and the pregnant Hope's second attempt at marriage but ended up having a cake fight with Taylor after the ceremony.
Brooke advised Katie against going after sole custody of Will despite Bill's neglect of him, and also butted heads with Ridge, who was on Katie's side. When Brooke testified on Bill's behalf during the hearing, which he lost, she was surprised to find Bill kissing her and told him she was devoted to Ridge. Brooke learned Ridge had influenced the judge so Bill would lose custody of Will; after Bill let Ridge off with a slap on the hand, Brooke believed Bill's declaration that he was a changed man, a belief that solidified when Bill was pushed over a second-story balcony during a fight with Ridge but still didn't put Ridge in jail.
Brooke was beside herself when she found out it had been Taylor who shot Bill; though she agreed not to go to the police, Brooke started a campaign to keep Taylor away from Steffy and Hope's babies. When Hope traveled to Catalina Island for a "babymoon" only to go into a difficult labor, Brooke gratefully accepted Bill's offer to have her and Ridge flown there through a wind storm to be at Hope's side; Brooke was devastated to learn Hope had miscarried Liam's baby. Brooke did her best to console her daughter but became concerned when Hope only seemed to find peace in visiting Phoebe, an infant Steffy had just adopted. Brooke sought assurances that Steffy wouldn't use the growing rift between Hope and Liam to get Liam back for herself.
Brooke couldn't believe it when Thorne, who had married Katie just before Will's custody hearing, got an annulment from Katie and moved back to Paris, citing Katie's lingering feelings for Bill. Brooke and Donna heard Katie's denials but wondered if maybe Thorne was right. Later, Brooke fumed when she walked in on Taylor kissing Ridge and vehemently disagreed with Taylor's contention that the childless Hope should be with a returning Thomas, whose son, Douglas, had been without a mother since Caroline's untimely passing. Brooke listened as Ridge insisted they not meddle like Stephanie and let the kids work things out for themselves. Brooke's jaw dropped when an online DNA test reported that Phoebe's birth mother, Florence Fulton, was actually Storm's daughter via a long-ago fling with Flo's mother, Shauna Fulton. Brooke and her sisters immediately took Flo under their wing.
Brooke repeatedly tried to convince Hope not to get an annulment from Liam but failed; Brooke noticed Thomas' intensity toward Hope and fought with Ridge after he came over to Thomas' side and encouraged a relationship between Thomas and Hope. Brooke became especially concerned to discover Thomas hadn't mentioned having an argument with Forrester intern Emma Barber hours before Emma died in a car crash; recalling Thomas' dark past, which included blowing up Rick's car and setting fire to his house, Brooke nearly begged Hope not to marry Thomas, but couldn't get through to her.
Brooke was appalled when she found out Flo had been part of a cover-up started by Reese Buckingham, an obstetrician who stole Hope's newborn, Beth, switched it with a dead one, and used money from its adoption to pay gambling debts. Though happy to see Hope reunited with Beth, Brooke joined Ridge in confronting Flo and Shauna, as well as Forrester models Zoe Buckingham and Xander Avant, who knew Beth was alive; it also disturbed Brooke to learn Thomas had known as well but kept the truth from the woman he claimed to love. Brooke came upon Thomas arguing with Hope and pushed him away, accidentally sending Thomas over a cliff and earning Ridge's ire. Brooke balked when Ridge insisted she thank Thomas for not telling the police about her involvement.
Brooke couldn't understand why Ridge refused to take seriously her contention that Thomas was dangerous, and their arguments about Thomas became increasingly heated to the point she watched Ridge walk out on her. Brooke only thought Ridge had gone out to get drunk until she discovered he'd slept next to Shauna; Brooke slapped Shauna, but soon had bigger concerns: Katie had gone into kidney failure as a side effect of years of taking anti-rejection meds. Brooke feared the worst for her sister when no one in the family was a donor match, but Katie's life was saved by the sudden appearance of an anonymous donor. Brooke's jaw hit the ground when she learned Katie's donor was Flo; Brooke was happy her sister would recover but felt Flo's olive branch wasn't enough to deserve forgiveness.
Brooke had papers drawn up so Hope could adopt Thomas' son, Douglas Forrester; however, when Ridge accused Brooke of stealing her grandson, Brooke took off her wedding ring. Brooke worried when Hope decided to use Thomas' obsession with her to talk him into granting her joint custody of Douglas and raged after Hope reported Thomas would only sign the papers if she slept with him. Brooke was in shock when Hope returned from another confrontation with Thomas and cried that he had fallen into a vat of hydrofluoric acid at work and died at her hand. Horrified to learn that Thomas had only fallen into water and pretended to be dead to manipulate Hope, Brooke signed Ridge's divorce papers, sad that Ridge couldn't see how much Thomas needed psychiatric help.
When Brooke learned Ridge had kissed Shauna, who was bunking in the Forrester guest house while Ridge stayed in the mansion, Brooke confronted Shauna and slapped her, only to be smacked down herself by Quinn, who was enraged at Brooke's treatment of her friend. Brooke declared war on Quinn and unsuccessfully tried to get Eric to divorce her. Brooke couldn't understand why she suddenly began longing for alcohol again, not knowing that Quinn had spiked her orange juice. Later, Brooke suspected Thomas' involvement when Hope caught Liam kissing Steffy despite proposing to Hope the night before. Brooke also cried foul when Thomas suddenly proposed to Zoe after only dating a couple of months; instead of congratulating the happy couple, Brooke advised Zoe to run. Not knowing how to heal the rift between her and Ridge, Brooke allowed herself to be comforted by Bill, the platonic gesture leading to a romantic kiss.
Brooke was horrified when, at Thomas' wedding to Zoe, Hope arrived in a wedding dress Thomas had designed for her. Brooke soon realized Hope had set Thomas up to expose his continuing obsession with her and happily accepted Ridge's apology and offer to reunite with her. During their reunion party, Brooke was left scrambling when a video of her kiss with Bill showed up on a digital picture frame Ridge had bought. Brooke was unable to keep Ridge from walking out on her and sparred with Quinn, who had uploaded the video she had gotten from Shauna. Certain from Quinn's gloating that Ridge was with Shauna in Las Vegas, Brooke had the Forrester Creations pilot bring the drunken Ridge home; Brooke again asked for Ridge's forgiveness and seemed to be on the verge of getting through to him.
Brooke suspected foul play when it came out that Ridge had drunkenly had their divorce papers filed via text while in Vegas and married Shauna. Brooke was eventually proven right after Ridge learned Quinn had put Shauna up to sending the text and leading Ridge to a wedding chapel. It thrilled Brooke even more when Ridge came back to her and his best friend and lawyer, Carter Walton, announced that, since Ridge's marriage to Shauna had never been valid, Brooke was still married to Ridge. Brooke vowed to work to strengthen her union with Ridge and also to give Quinn a fight if Quinn wanted one.
Brooke allowed Thomas to recuperate at her house after he required brain surgery, which made him hallucinate that a lookalike mannequin was really Hope. Brooke was mostly impressed with the change in Thomas' behavior afterwards, but she was less than thrilled when Liam, thinking Thomas had kissed Hope and not the mannequin, slept with Steffy; with Steffy pregnant, Brooke hoped that Steffy's new boyfriend, John "Finn" Finnegan, was the father, but hurt for Hope when a paternity test gave Liam that honor. Brooke continued to view Thomas suspiciously, especially when it turned out Thomas' friend, Vinny Walker, had tampered with Steffy's paternity test to free Hope up for Thomas; Finn had actually fathered Steffy's child.
Brooke initially dragged her heels when Katie and Donna wanted to finally forgive Flo for her part in Beth's illegal adoption, but Brooke came around and extended an olive branch to her niece, allowing Flo to take the Logan name. Later, after Liam was jailed for killing Vinny with his car, Brooke worried about Liam's request that Thomas watch over Hope, fearing it would reboot Thomas' obsession with Hope. Then, when Quinn and Eric wanted to renew their vows, Brooke overheard Quinn threatening Zoe's sister, Paris Buckingham, and got Paris to confess that she knew Quinn and Carter were having an affair behind Eric's back. Brooke stopped the ceremony with the news, which led to Eric throwing Quinn out of the house. Brooke repeatedly insisted that Eric steer clear of Quinn and was furious when Eric decided to take Quinn back.
At Steffy and Finn's wedding, Brooke shared everyone's shock when Finn brought in a woman he had just met who said she was his biological mother -- Sheila Carter! Brooke joined in sharing stories about Sheila's crimes, including how Brooke had been shot when Sheila had threatened Eric and Taylor with a gun. Brooke stood with her family in assuring Steffy they wouldn't let Sheila near Steffy's newborn son, Hayes. Brooke also teamed with Ridge against Quinn after Eric seemed desperately unhappy as a result of taking Quinn back; Brooke was mortified to learn that Eric had developed erectile dysfunction and was allowing Quinn to get her sexual needs met by Carter.
Brooke fumed to discover that Hope wanted a relationship with her father, Deacon, and had been writing to him in secret while he served jail time for shooting at Quinn. Brooke initially joined Ridge in protesting Deacon's presence, but, for Hope's sake, Brooke eventually warmed up to Deacon. Meanwhile, after Brooke vowed to protect Steffy and her family from Sheila, Brooke became the unknowing victim of Sheila, who pushed alcoholic Brooke off the wagon by switching her non-alcoholic champagne with the real thing. Brooke drunkenly kissed Deacon on New Year's Eve, then returned to Alcoholics Anonymous meetings while trying to keep Ridge from finding out what had happened with Deacon, especially since Taylor had returned to town. Brooke pushed Deacon away when he declared he had never stopped loving her, but sge was unable to stop little Douglas from blabbing that he had seen Brooke and Deacon kissing.
Brooke could barely function after Ridge left her both over the kiss and because Brooke appeared to defend Deacon when she broke up a fistfight between him and Ridge. Brooke had the feeling there was more to her lapse in sobriety, but didn't pursue it. Brooke was further dismayed when it turned out Ridge was staying with Steffy and Taylor, who had returned from overseas. Guilt-ridden, Brooke began to wonder if Ridge would be better off with Taylor. Later, Brooke was devastated to learn that Finn had been fatally shot in a robbery and that Steffy, in critical condition from her own bullet wound, was unconscious; Brooke offered both Ridge and Taylor support. But Brooke became concerned for Hope because of the gutted Liam's vigil over Steffy; when Steffy woke up thinking Liam was her husband, Brooke worried even more for Hope.
Brooke was horrified to learn that Sheila had been the one to shoot Steffy and Finn; things also became clear to Brooke when she found out that Sheila had tricked her into drinking. Brooke confronted an unrepentant Sheila in jail, then waited to see if Ridge would return to her or move on with Taylor. After Brooke broke her foot tripping on the stairs, she was surprised to find Ridge coming home to her. Brooke was stunned when it turned out that Finn was alive and had been brought to Monte Carlo, where Ridge and Taylor had traveled to visit a clinically depressed Steffy. Brooke was not happy to learn that Ridge and Taylor had kissed while overseas, but, acknowledging how many times Ridge had forgiven her for her own
Brooke worried when Thomas decided to pursue full custody of Douglas, which would deprive Hope of her established joint custody. Brooke remained concerned for Douglas when Thomas waved a knife around and indirectly threatened her; Brooke was tempted to call Child Protective Services on Thomas, but didn't. Soon after, Brooke was shocked when Ridge reported that Thomas had received a visit from CPS anyway and denied any involvement. The next thing Brooke knew, Ridge took off for Aspen without word. Brooke followed Ridge to Colorado, only to receive no explanation when he revealed that he had reunited with Taylor. Brooke was confused when Ridge asked for an annulment, only saying it had to do with Thomas, but she signed the papers anyway.
Brooke received a consoling visit from her father Stephen, and his new lady love, Lucy. But Brooke couldn't believe it when Ridge arrived fresh from his aborted wedding to Taylor, reporting that Thomas had faked a call to CPS using a voice-sampling app to make himself sound like Brooke. Though Ridge apologized, Brooke let Ridge know he couldn't just walk back in after choosing Taylor and suggested he do some soul-searching. When Ridge returned from his introspective trip having made his choice between her and Taylor, Brooke chose herself and formed a bond with Taylor when she also refused to take Ridge back. Surprising themselves, Brooke and Taylor developed a fast friendship.
Brooke was aghast when Sheila, who had escaped prison and been presumed dead in a bear mauling, got into a romantic relationship with Bill. Brooke discovered that Bill and Sheila were using the fact that Taylor had shot Bill against Finn and Steffy, threatening to turn Taylor in if the Finnegans testified against Sheila. Brooke tried and failed to talk sense into Bill and comforted Taylor, who wanted to surrender herself to the police. Brooke found an unconscious Taylor and worried that she had tried to commit suicide; Brooke offered to have Taylor move in with her, but Taylor turned her down.
Brooke agreed to have dinner with the much younger Paul Hollister; though they kissed, Brooke realized she wasn't ready for dating yet. Meanwhile, Brooke listened as Thomas, who wanted to return to Forrester and work with Hope, apologized for ruining Brooke's marriage; Brooke wanted to be sure that Thomas wasn't still obsessed with Hope. Brooke was relieved when it turned out that Bill had been romancing Sheila to goad her into confessing to a long-ago murder; Brooke was also surprised to learn that Bill had been working with Ridge. After Ridge caught Brooke in her lingerie, Brooke received an unusual dressing down from Hope; Brooke decided not to tell Taylor about the sparks that had flown with Ridge. Later, Brooke celebrated when R.J. came home after traveling the world.

Post a Comment

Share on Facebook

Tweet this

Submit Feedback