Hope, Sami, Patch, Marlena, Stefano -- those are DAYS names no fan will forget. In fact, even a lot of those mythical, misguided non-soap fans know them. But not al the characters had the chance to make epic names for themselves or spend decades in Salem. Some of them were used as one-time plot points, some are from DAYS gone by, and some of them never really had a Salem presence. But what they all have in common is that we'd love to catch up with them!
And while we adore our DAYS vets and want them to stick around forever (or come back and never, ever leave again), every soap needs new blood to keep the sands sifting through that hourglass. After all, even Hope, Sami, Patch, Marlena, and Stefano were new at one point. So, let's take a look at some gone but not forgotten characters that made a Salem splash and could surely stir up the waters once again!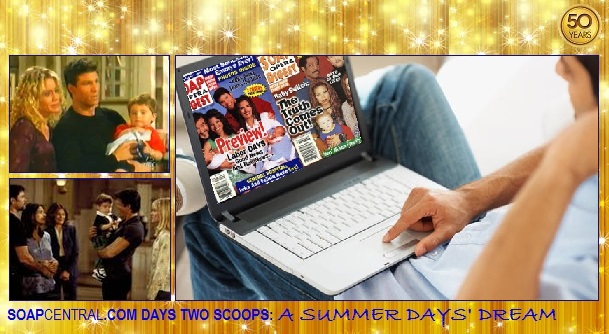 How we know him
: He was the kid Bo and Hope believed was theirs, thanks to Lexie swapping their baby (Zach) with the one Stefano procured for her (J.T.). They straightened things out when J.T.'s bio dad, Glen, came to town reclaim the kid.
What we'd like him to be up to
: About 6'3", successful tech entrepreneur who was so horrified by the mob interference with his own birth that he's joined the Salem PD as a cyber-crime consultant to help bring down the bad guys. He also likes the bad guys himself...a little too much for his own good!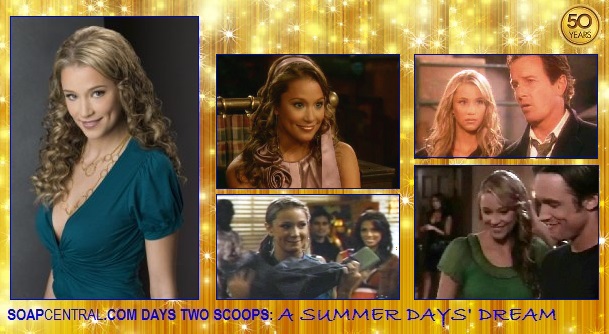 How we know her
: She was Chelsea and Stephanie's southern belle sorority sister who had a sharp wit and a too-short-lived romance with Philip.
What we'd like her to be up to
: After finishing her internship in Chicago, she returns to Salem. She now works as a publicist for high-powered politicians, which causes her to frequently butt heads with media members. Zoe and Nicole know her well. And several male Salemites would like to get to know her better!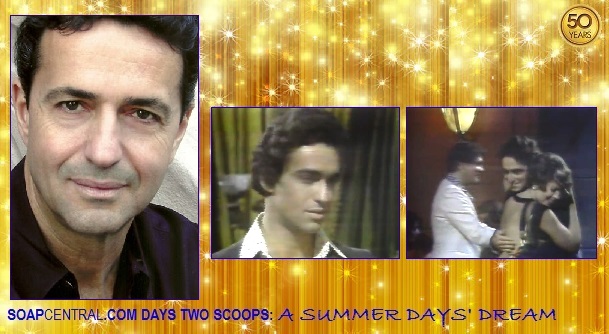 How we know him
: He's Julie and Hope's brother who fled town to escape possible drug smuggling charges.
What we'd like him to be up to
: He's been feeding info to Shane Donovan about his connections and helping the ISA track down huge drug smugglers. His assignment leads him return to town, where he has to reveal the shocking news that a seemingly changed Salemite is back to their old tricks again (if he survives, that is).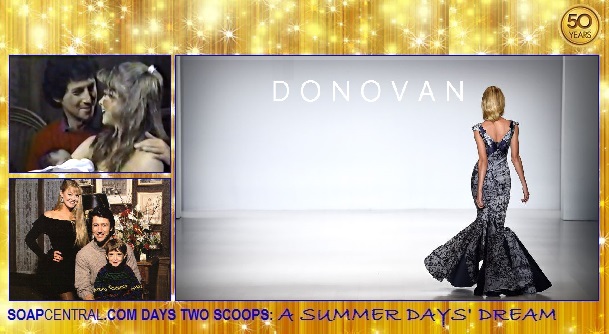 How we know him
: He is Shane and Kimberly's only son, who was once believed to be Victor's child after Kimberly agreed to sleep with Victor to save Shane's life. He left Salem as a child when Kimberly and her new beau moved to California.
What we'd like him to be up to
: Thanks to Kimberly's film producer ex- fiancÚ, Phillip Collier, Andrew was introduced to the glamorous world of Hollywood at a young age, but, once taken to his first fashion show, it was love at first sight. He knew exactly what he wanted to do from that point on and worked his way through the cutthroat fashion scene to become one of the worlds' most sought-after designers. A bit big in the britches due to his success, he now calls himself "Donovan" and begrudgingly returns to his humble roots in Salem upon his parents' request to help reign in his troublemaking sisters, but he also finds himself in the middle of a tug-o-war between Mad World and Countess W, who both want him as their new goldmine. However, it might be a newly returned Belle who snags his business when she throws Basic Black into the ring!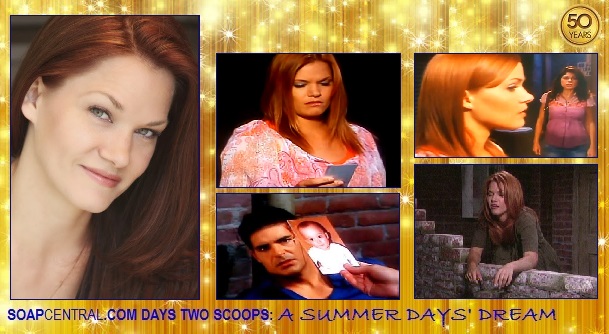 How we know her
: Her sister Emily was engaged to Rafe. Meredith snapped when Emily mysteriously died, and Meredith set out on a mission to get answers, which included kidnapping ol' Agent Hernandez and sorta, kinda holding him hostage. She also may have hit Rafe with a brick. A few times.
What we'd like her to be up to
: Still as crazy as ever but with a smarter partner named Andre DiMera. Revenge, anyone? And, really, because we still want to know just what the heck happened to Emily!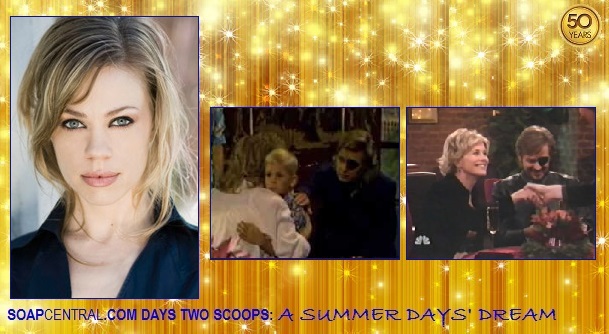 How we know her
: She's Benjy's widow, making her Stefano's daughter-in-law, mother of his grandson, Steven, and sorta/kinda step-daughter-in-law-ish to Patch and Kayla.
What we'd like her to be up to
: She should be de-SORASed a bit to help handle the attention from Abigail. Imagine if Chad fell for her? Hello, Stefano's head exploding!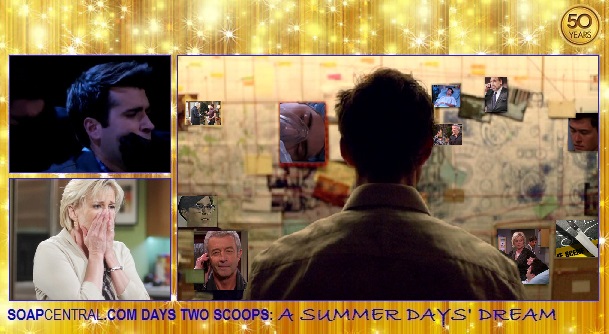 How we know him
: He's one of Adrienne and Justin's adopted twins, but he's never been able to make it to any family functions.
What we'd like him to be up to
: Furious that no one has solved the mystery of who stabbed his brother, he returns to Salem to find out.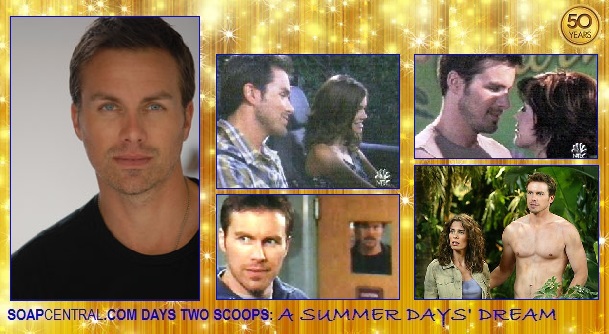 How we know him
: After a brief romance with Billie and serving as the object of Chelsea's obsession, Patrick had a romance with Hope and was one of the candidates to be Ciara's dad. He went to jail after trying to kidnap her. (We're guessing he would have brought her back after spending about five seconds with her.)
What we'd like him to be up to
: Still serving his time, we'd like him to turn inside informant, working with Rafe to get information on those guys who used to work for Clyde. Imagine the fireworks when Hope learns that Patrick was the one who helped crack the case. Also, we'd like J.J. to meet his middle-namesake, and perhaps he could suggest that J.J. move out of his mother's house and into the apartment above the garage where he used to live.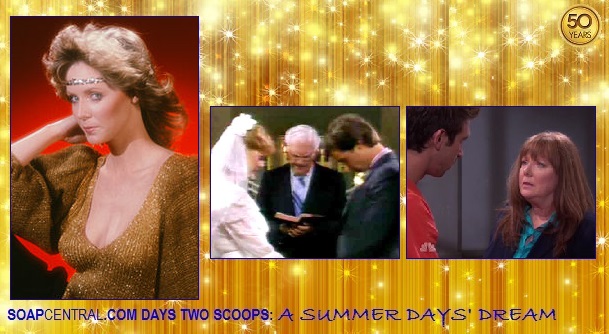 How we know her
: She's Marie Horton and Alex Marshall's daughter and Nick Fallon's not-so-stable-at-times mother.
What we'd like her to be up to
: We're
sure
her DID hasn't flared up at all since having to bury her son. Nope. Not at all. And we're
sure
neither Angelique nor Angel has a voodoo doll of Gabi or a group photo of those in Horton Square that day and red Sharpie.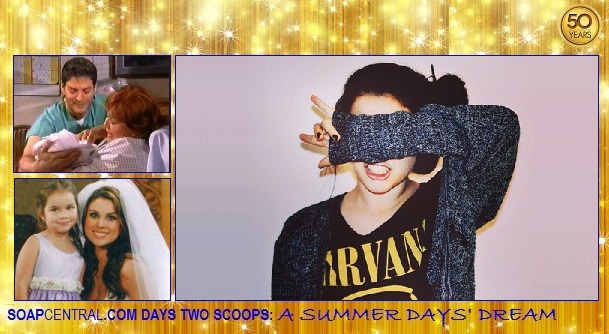 How we know her
: She's Chloe's baby sister, conceived so that Chloe would have a bone marrow donor.
What we'd like her to be up to
: Full-on into her terrible teens, she's edgy and prides herself in being a social outcast (Nancy is still horrified by her dark lipstick and antiestablishment attitude). Secretly, she's always felt somewhat unwanted, like the kid they had to save "Saint Chloe," which has caused her to resent her sister. So, naturally, Joy bonds with Kate and strives to apprentice under someone who knows how to make her enemies pay.
Honorable Out There Mentions:Dr. Richard Baker, Brian (Sonny's former suitor), Nurse Lynn Burke, Jamie Caldwell, Noelle Curtis, Dario Hernandez, Sarah Horton, Quinn Hudson, Tyler Kiriakis, Tek Kramer, Marco, Collin Murphy, Wendy Reardon, Jan Spears, Vargas
2015 DAYS SUMMER BLOG SERIES
Part One:
Dream Girls
Part Two:
A Few Good Men
Part Three:
Phantoms of the Soap Opera
Part Three:
Somewhere out there... please come home
Part Four:
The show must go on