Stars have pre-taped their Daytime Emmy Award acceptance speeches; greatest Emmy moments segment planned for broadcast
Posted Thursday, June 25, 2020 6:38:08 AM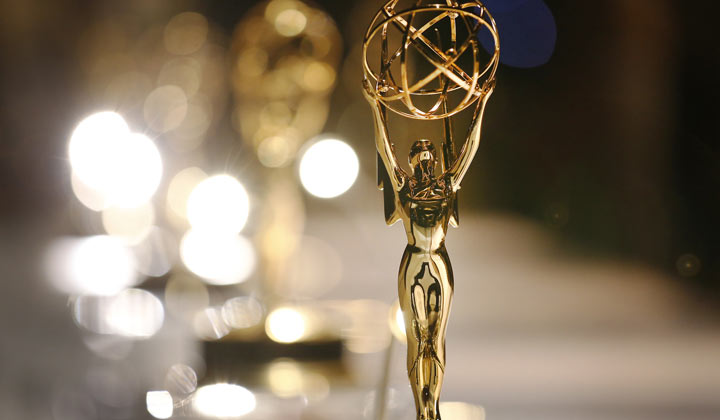 The 47th Annual Daytime Emmy Awards will be presented in a two-hour special this Friday, June 26 (8:00-10:00 PM, ET/PT), on CBS. As it's the very first time that the ceremony will be done virtually via the hosts and performers' homes, many fans have wondered how the heck the network and the National Academy of Television Arts and Sciences (NATAS) will pull it off. Well, we have a major clue: all of the nominees have reportedly pre-taped their acceptance speeches in the event that they are named winners, and the show's presenters have pre-taped five different envelope openings to keep the element of surprise. It will then be up to the show's accountants to reveal the winners to the producers and the editors who are shaping the show, who will then make sure to only edit in the winners' names and their thank-you videos.
"It's probably the first time [in awards show history] that all of the nominees will be giving acceptance speeches," says ATI's Al Schwartz, who is executive producing the show. "Everybody that's nominated will, from their homes, into their own cell phones, be able to give all those speeches that they've always practiced in the past of hoping to give. But only the winners will be played on the air once the accountants tell us who the winners are. And I think one of the very unique things is nobody can be played off."
Nominees have been asked to keep their remarks to just 20 seconds -- which Schwartz says may seem rushed but allows for other Emmy fun. As he points out, between shorter acceptance speeches and no need to wait for winners to make their way up to the stage, there is room for performer clips and a special segment on the greatest moments in Daytime Emmy history, which is being presented by Variety.
"In this case, we're able to be more creative than we can on any other award show," he says. "Since it's pre-taped, we can really present, for the viewers' entertainment, the best possible visuals for each nominee. There's going to be time to breathe in this show. And also, there's time to keep the pacing up, so that it doesn't get monotonous."
RELATED: Check out reel highlights from this year's Daytime Emmy Award nominees
Days of our Lives star Susan Seaforth Hayes (Julie Williams) confirmed that she has already taped her acceptance speech. In an interview with TV Insider, she says, "We've already recorded an acceptance speech on Zoom. Everyone has [to my knowledge]."
She continues to share that she chose to wear something that she likes for the speech, which took place in her living room. "It shows from the mid-chest up and I'm wearing some of my favorite antique jewelry," she says. "I hope it gets on the air. I rehearsed the speech. My husband [Bill Hayes, who plays DAYS' Doug Williams] liked it. We did three takes. The thing is you have to try to give yourself up to that high as they're opening the envelope and then try to capture that moment while you're in your pajama bottoms."
Hayes also shares that she was allowed to use her and Bill's Lifetime Achievement Emmy in the background of the acceptance speech video.
"We were allowed to have them as props. They're on the piano, where they always are, in the background out of focus," she shares.
For more information about this year's Daytime Emmy Awards, including who will be hosting and who will be presenting, click here.
What do you think about this year's Daytime Emmy nominees reportedly pre-taping their acceptance speeches for the upcoming virtual ceremony? How do you feel about the other teasers revealed for this week's Emmy Awards broadcast? We want to hear from you -- and there are many ways you can share your thoughts.