Forget about a last-minute change of heart. As previously reported by Soap Central, three-time Emmy winner, Rick Hearst (Ric Lansing), isn't just leaving General Hospital -- the actor is already gone. Hearst taped his final General Hospital scenes last week.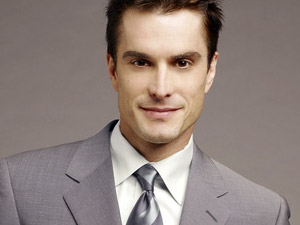 A message from the actor's official fan club, confirms that Hearst wrapped up his final day at General Hospital on May 21. ABC has not yet announced an exact airdate for those episodes. However, the network issued a previous statement that Hearst's final scenes would be scenes that fans "won't want to miss."
During his six-and-a-half years with General Hospital, Hearst won two Daytime Emmys. The actor won a previous Emmy for his work on Guiding Light.
Meanwhile, Hearst, who has also appeared on The Young and the Restless, is already hard at work on his next acting gig: a reprisal of the role of Whipple Jones III on CBS's The Bold and the Beautiful.
Hearst will first air on B&B on July 17.
Photo Credit: Marina Chavez/SOAPnet