By now, General Hospital fans know that three-time Emmy winner Rick Hearst (Ric Lansing) is leaving General Hospital. Fans who don't yet know are in for a bit of a surprise -- the actor is slated to make his final GH appearance this week.
It's been nearly three months since Soap Central first reported that Hearst had been taken off contract with the ABC soap. About a month later, a subsequent report revealed that the actor was leaving the show and heading back to CBS's The Bold and the Beautiful. A GH spokesperson touted the actor's impending departure as something no true GH fan would want to miss.
"We're saddened for GH fans but personally thrilled for Rick. We wish him nothing but success. Rest assured that the character of Ric Lansing will have an exit you won't want to miss," a GH spokesperson said at the time.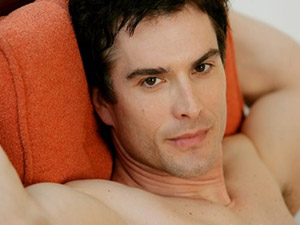 Now, that must-see exit is looking a little more like a what-did-I-see moment. Hearst's final scenes have his alter ego entering an elevator and telling Claudia, "Don't worry about me, I'll be back." The elevator doors close and Ric is gone.
Did the show spokesperson anticipate the writers crafting a more powerful exit story or was the quote meant to be something more of a silver lining? In an interview with Soap Opera Digest, Hearst hints that it may have been more of the former.
"They could have killed [Ric] off," Hearst says. "And maybe if [the writers] had more notice, it would've been that story."
Still, Ric could be killed off-screen or the door could be left open for Hearst to return in the future. There's also the possibility that Ric could be recast at a later date.
Whatever happens to Ric, Hearst wants everyone to know that he didn't leave General Hospital because he was angry or unhappy. The actor explains that he "was no longer a contracted player and that means you're working on an as-needed basis." When The Bold and the Beautiful called, the soap was offering him a contract role.
Hearst made his General Hospital debut in November 2002.
Photo Credit: Marina Chavez/SOAPnet