Every week, our Two Scoops columnists share their thoughts and opinions in the Two Scoops commentary columns. Those columns are archived to allow fans a chance to make sure that they've read every opinion for every week. This archive features columns written about General Hospital in the 2013 calendar year.
To access columns from other years or to review columns for other soaps, please see the
Related Information
links at the bottom of this page to access a specific year. Or to view a listing of all years for which news stories are available, simply
click here.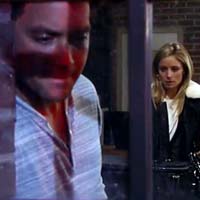 January 6, 2014
The good -- and not so good -- people of Port Charles celebrated Christmas and rang in the New Year. Some made some major life changes, a few relocated for a short time, and others decided to kick off the holidays with a good old-fashioned shootout.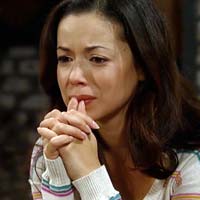 January 13, 2014
How many ways can a girl get pregnant? Let us count the ways. Well, not really because that might give us a naughty rating. But we'll discuss multiple options in this week's Two Scoop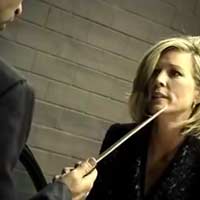 January 20, 2014
General Hospital fans are guaranteed one more year of shenanigans from our pals in Port Charles, and we couldn't be happier! Celebrate with us this week in Two Scoops.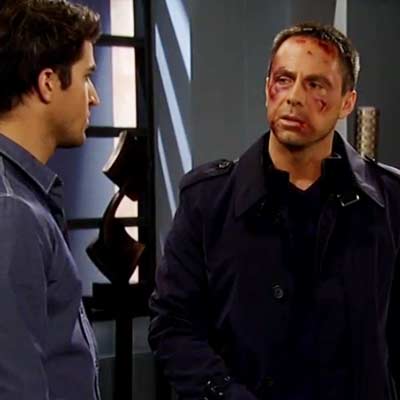 January 27, 2014
General Hospital fans are guaranteed one more year of shenanigans from our pals in Port Charles, and we couldn't be happier! Celebrate with us this week in Two Scoops.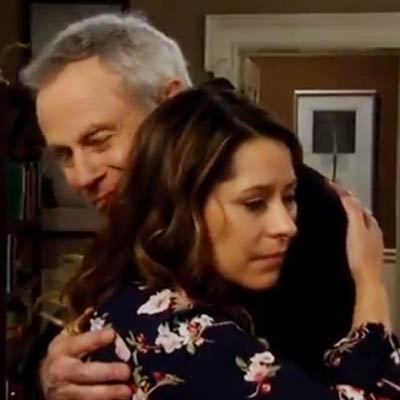 February 3, 2014
Robert went on an adventure, Silas and Franco were arrested, and Sonny and Julian took their mob war in a new and interesting direction. Liz Masters takes a look at the twists, turns, and secrets exposed, which included a shocking bombshell from Victor Cassadine, in this week's Two Scoops.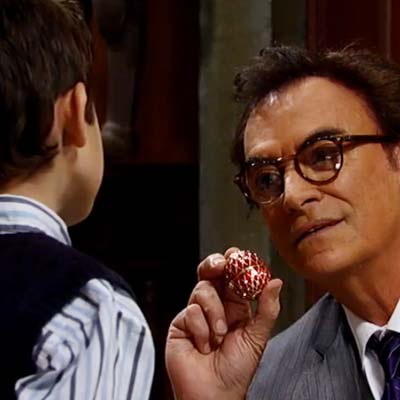 February 10, 2014
Fabergé eggs, chupacabras, collapsing tunnels, silver brushes, and bad wigs -- it's been a wild ride this week on General Hospital -- join us as we reminisce about the week that was!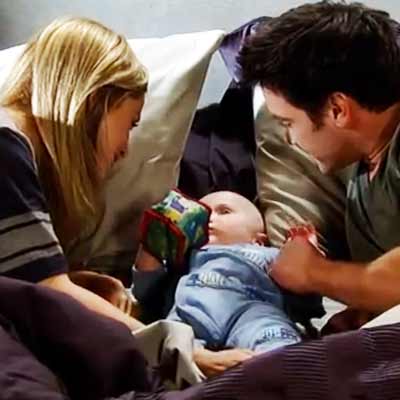 February 17, 2014
Julian opened his heart and mind, Franco saved his ladylove, Nikolas heard wedding bells, and Ava betrayed her brother for Morgan. All is fair in love and mob wars, but happily ever after is never guaranteed in Port Charles.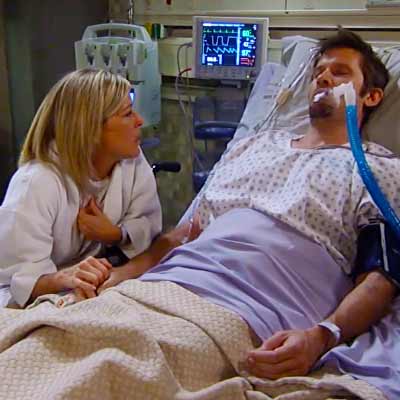 February 24, 2014
Hey! Gather 'round, all you randy Port Charles teens -- Olivia at the Metro Court will hook you up with a room! It's a column about teen lovin', boys smoochin', Robin bob-bobbin' along, and other Port Charles news flashes in this week's two Scoops!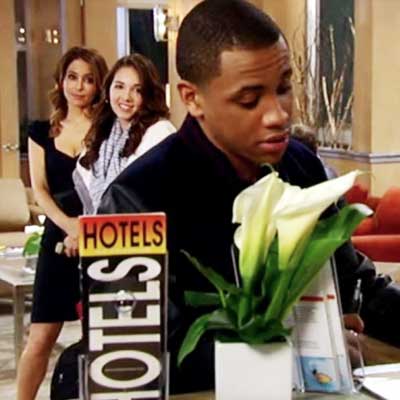 March 3, 2014
The liar, liar's club was alive and well in Port Charles this week and steadily gaining new members. Ric returned to town with an agenda, Molly spent time with T.J., Britt questioned Nikolas about Liz, and Ava tried to keep her deadly little secret buried. It's time for Two Scoops of truth or consequences.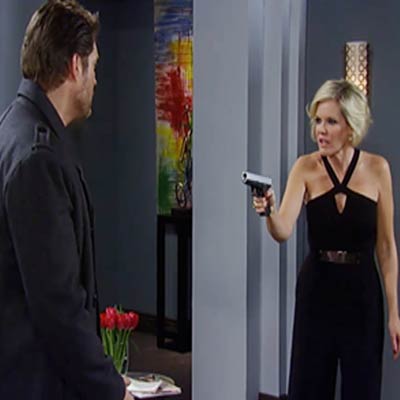 March 10, 2014
Sonny pulled the trigger, but intends to let his arch enemy Julian take the fall for the dirty deed if only he can come up with an alibi. Will Duke lie to protect his new boss? Find out that and much more in this week's Two Scoops.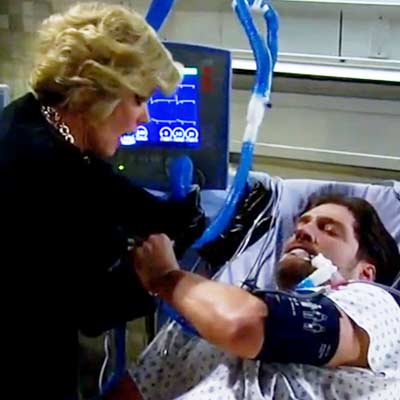 March 17, 2014
Death stalked A.J. in more ways than one, Luke embraced his dark side as he became fixated on Kiki, and Patrick brought his precious little girl to tears when he smashed her fancy egg. It's time for another edition of Two Scoops with Liz Masters.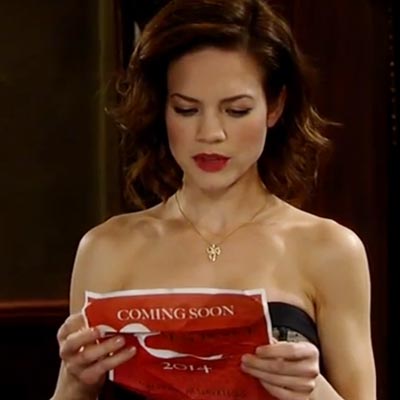 March 24, 2014
It's about to hit the fan: Liz learned the truth about Ben, but will anyone believe her? Luke, meanwhile, is acting even jerkier than usual. Is it the drugs he was given or something more sinister like a mask or evil twin? It's time to try to figure it all out in this week's Two Scoops with Tamilu.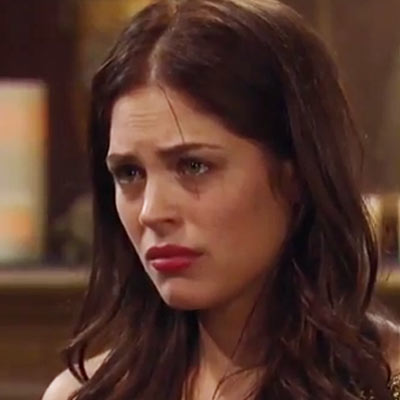 March 31, 2014
Britt's lies were exposed, Liesl kidnapped Ben, Nina died, and A.J. named his shooter. The wheels of justice churned slowly, but the blame game was alive and well in Port Charles.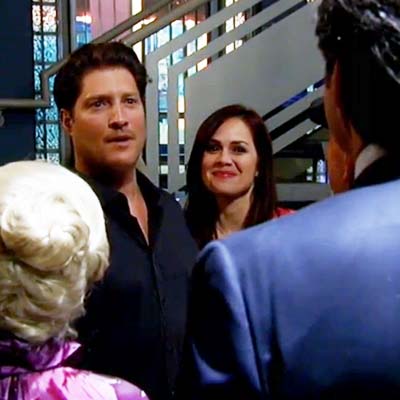 April 7, 2014
General Hospital's 51st year began with a Carlypalooza, a stairway to heaven, and a host of unsolved crimes. What was your favorite part of the GH 51 celebration? Join us this week as we reflect on GH's impact on it's viewers and discuss this week's big events.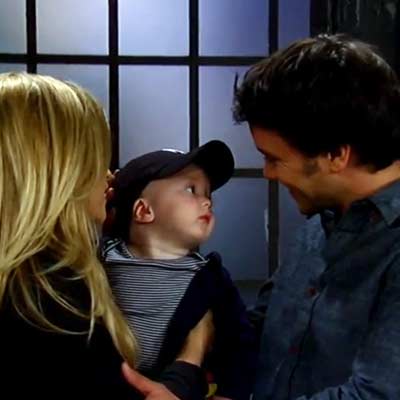 April 14, 2014
Lulu and Dante were reunited with their son, Liesl met up with her sister in jail, Liz found herself juggling two men, and Maxie returned home with a new guy from Down Under. It's time to have a party with Two Scoops of General Hospital shenanigans.
April 21, 2014
Creepy Luke isn't Real Luke, but has the mystery of what happened to Luke gone on too long without an explanation? If Dante and Anna didn't have to investigate every crime in Port Charles, one of them might realize something is amiss. A look at other hits and, um, amisses in this week's Two Scoops.