The 42ND ANNUAL DAYTIME EMMY AWARDS
Emmy predictions: Jenny Smith
Posted Sunday, April 19, 2015 7:13:52 PM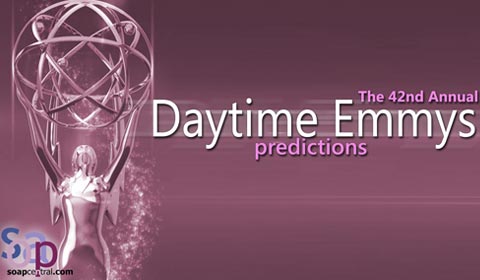 Jenny is a regular Soap Central recapper for The Young and the Restless and Revenge, and a former recapper for All My Children. Her love of soaps began with her introduction to AMC in the late 70s, but it quickly expanded to include all daytime dramas. Through good years and bad, she has been a dedicated fan of all four remaining network shows since the mid-80s and diligently followed the Prospect Park reboots to the very end. She is proud to be back on the expert panel for another chance to predict the year's Emmy winners.
Previous Predictions
2014: 2 for 8
---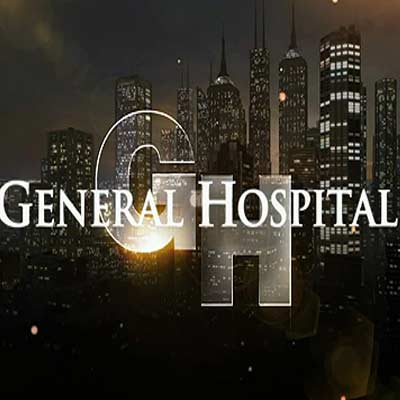 OUTSTANDING DRAMA SERIES
General Hospital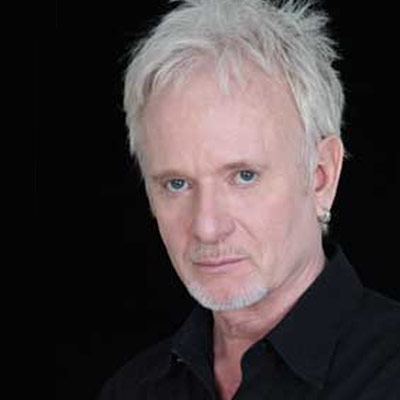 OUTSTANDING LEAD ACTOR
Anthony Geary
Luke Spencer
I have to admit I was hoping I wouldn't be blown away by Anthony Geary's reel, since he's won this award so many times before, but every part of it screamed Emmy win. They say in acting class that you're only as good as your scene partner, and when your partner is your record-setting, award-winning self, how can it get much better? Playing two very different characters -- evil Fluke and tortured Luke (kudos to the makeup crew for altering his appearance so drastically yet realistically) -- with no props or elaborate sets to distract, it allowed complete focus on the acting, which was stellar. Geary does more with a twitch or a stare than most actors do with everything they have.
Billy Miller's reel featured one of the most memorable scenes from 2014 with amazing performances from Miller and Michael Muhney. Miller conveyed the controlled rage of a grieving father with perfection, and he won last year acting opposite Muhney. If voters are put off by the soapy context of Geary's reel, I wouldn't be surprised if Miller wins again. Christian LeBlanc and Jason Thompson had excellent reels showing great emotional range, and while I'd love to see Thompson get his first win, I think Geary's the one to beat.
---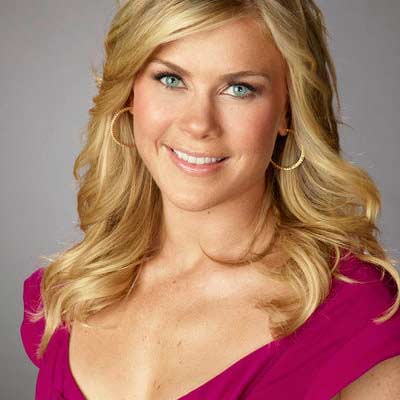 OUTSTANDING LEAD ACTRESS
Alison Sweeney
Samantha Brady
Alison Sweeney's name had been unjustifiably missing from Emmy announcements in the past, and I'm happy to see her talent finally recognized. With over 25 minutes of reel time, Sweeney had plenty of time to showcase everything from blind fury to heartbreak to simple, everyday moments. Her acting alone should be enough to turn her first nomination into a win, but the reality is also that this might be her only shot, since she's since left the show after two decades of dedication, and I think it will be tough for voters not to consider that when they're casting their ballots.
I've always loved Gina Tognoni's work, and I can't imagine a better recast for the fiery role of Phyllis. Tognoni deserves an award alone for slipping effortlessly into a difficult, key role, and her reel was full of variety -- quiet moments with Summer, bitterness toward Kelly, tears and anger for Jack. Tognoni hit every beat, and I wouldn't be disappointed if she chalked up another win.
I remember watching Maura West's scenes for the first time and thinking that was her Emmy reel. However, if voters are watching without knowing the character of Ava and the context of the scenes, they might come across as overly dramatic. Peggy McCay and Caroline Brady are beloved parts of Salem, and her reel consists of very touching scenes, but I really can't get over that she simply wasn't a lead on DAYS last year. I enjoy Laura Wright's work, but I didn't think she had a particularly strong reel this year compared to her competition.
---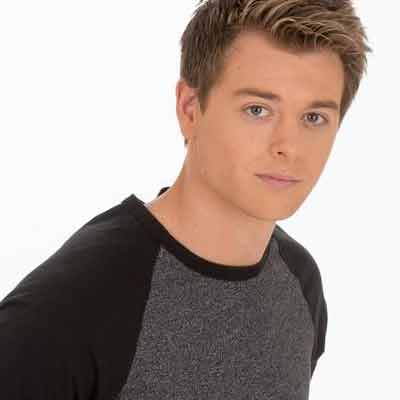 OUTSTANDING SUPPORTING ACTOR
Chad Duell
Michael Corinthos
I had a completely different expectation of who would win before I watched the reels, and then my order of rank pretty much reversed after I saw them. Since voters might only see the reels and not the actors' entire bodies of work throughout the year, I'm going to base my prediction on the reels alone.
Chad Duell was always among my top picks in the younger category, and I wasn't sure how he'd compete among the ranks of supporting actors, but he had an excellent reel. In an intense confrontation between Michael and Sonny, Duell showed the mixed emotions Michael felt as he prepared to gun down Sonny for taking A.J.'s life. In a less capable actor's hands, the scene could have been one-note or over the top, but Duell infused it with layers and subtle acting choices that kept me glued to my seat.
The Emmy panel loves Scott Clifton, and you can never rule him out. He plays well off Darin Brooks, and he chose a very well-written scene for his submission. He's so earnest and natural, it's never surprising to see him nominated. Jacob Young showed range as he took Rick on a journey from anger to devastation, but I'm not sure if unfamiliar voters will understand why Rick was so upset over a few kisses, and his reaction might seem extreme. Despite the fact that I never bought into Rick and Caroline sharing a great love, Young still made me feel bad for Rick.
Kristoff St. John was my frontrunner before I knew the content of the reels, and I was surprised he chose the much-hyped return of Shemar Moore to submit. While certainly it helps to have strong actors to perform against, the episode seemed distractingly focused on showing the Winters brothers' history through dialogue and flashbacks, and I spent most of the reel thinking it should have been Moore's submission in the Special Guest Performer category. There was nothing wrong with St. John's performance, but nothing really stood out, either.
---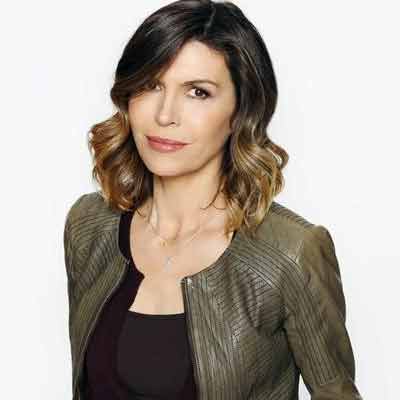 OUTSTANDING SUPPORTING ACTRESS
Finola Hughes
Anna Devane
Finola Hughes's scenes weren't flashy or memorable compared to many Emmy submissions, but she is just so heartbreakingly real. Hughes is subtle with many of her acting choices, and I felt Anna's anger fused with disappointment and betrayal. She makes me forget she's acting -- and that's what good acting does.
Amelia Heinle had similar tear-jerking material to what helped her win last year, and I wouldn't rule her out to take home another trophy. Linsey Godfrey continues to grow as an actress, turning Caroline Spencer from milquetoast to multi-layered, and I was happy to see her make the jump from younger to supporting this year. The tears in Elizabeth Hendrickson's farewell episode were real as she shared emotional goodbyes with other fantastic actors, but that also made it not much of an acting stretch. I loved the episode Lisa Locicero submitted (I have to turn off that ASPCA commercial the second I hear the first strains of the Sarah McLachlan song, or I'll be a mess), but often humor doesn't win big with the Emmy panel.
---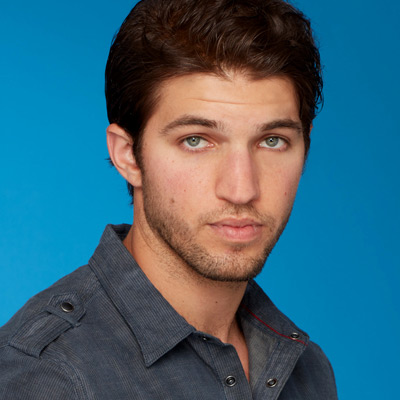 OUTSTANDING YOUNGER ACTOR
Bryan Craig
Morgan Corinthos
Bryan Craig gave a wonderful performance in a series of well-paced scenes with Maurice Benard. Starting off understated and building to an outburst, Craig displayed an array of emotions as Morgan explained his actions to his father. I remember his reel last year focused primarily on anger, which he did well, but this year he nailed it with range and complexity.
Max Ehrich was perfectly cast as Michael and Lauren's son, and he has grown into a terrific young leading man. The moment where Fen silently threw his arms around Michael in a show of love and fear after Fen learned his father had cancer broke my heart, and Ehrich opted to keep his performance reserved, making it more effective. Freddie Smith is consistently solid. His reel is short, and it's more of an everyday argument scene, but there wasn't an uneven beat. I generally like Tequan Richmond's work, but T.J.'s sudden, overdramatic breakdown in the middle of otherwise realistic scenes was stereotypically soapy enough to take me out of the moment.
---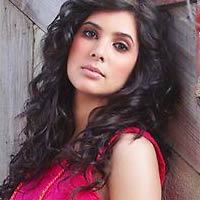 OUTSTANDING YOUNGER ACTRESS
Camila Banus
Gabriella Hernandez
If someone had told me a few years ago that Camila Banus would be my top pick for an acting award, I wouldn't have believed it. She started off really, really green on OLTL, and I've rolled my eyes more than a few times during her scenes over the years (or maybe I was just really jealous of her hair). But as I was watching the scenes leading up to her departure from DAYS, I found myself incredibly affected, and I realized she'd developed acting chops along the way. I remember her goodbye scenes with Rafe and Ari being a lock for an Emmy nod, and I think her chances for a win would be even stronger with those, but I liked that she was front and center the whole time during Gabi's confession to the police.
Kristen Alderson continued to deliver, and she effectively conveyed being stunned, upset, and angry when Kiki found Michael in bed with Rosalie. (I'm sure it didn't hurt to play those scenes opposite her real-life boyfriend, either!) When watching Hunter King's reel, I had to put out of my head that I find Summer to be one of the most annoying characters on daytime, but it is no fault of King, who always turns in solid, real performances. I liked her tender scenes with Nick, but the rest of the reel seemed to be choppy, and its abrupt end didn't help. Haley Pullos shined in her scenes with Nancy Lee Grahn, whose calm, rational demeanor allowed Pullos to pull out the emotional stops. My biggest concern is that the reel hit its emotional high point at the beginning.
---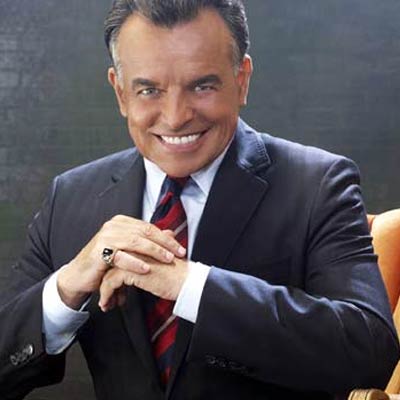 OUTSTANDING GUEST PERFORMER
Ray Wise
Ian Ward
Despite spotty story, Ray Wise was deliciously creepy, skillfully portraying Ian as both charming and terrifying, and Melody Thomas Scott's performance helped to convey just how evil the character of Ian was. Meredith Baxter was very effective as a battered wife, and she owned the scenes in which Maureen confessed to Victoria that she'd killed her husband, so she's a very close second on my list.
I enjoyed Donna Mills's turn as Madeline on GH, and she had the same glint in her eye that made me love her as Abby on Knots Landing decades ago. I instantly took a liking to Linda Elena Tovar's scrappy Rosalie, and she did a good job playing drunk on her reel, although she seems more of a mainstay on GH than a guest. Fred Willard had a memorable turn as Eric's brother, John, but I don't see the material he had garnering him an Emmy. Sally Kellerman's reel was very short, and Constance seemed awfully strong and alert for a woman on her deathbed.