Though details are still sketchy, an ABC spokesperson has confirmed that the Nurses Ball will not be shown on-air this year.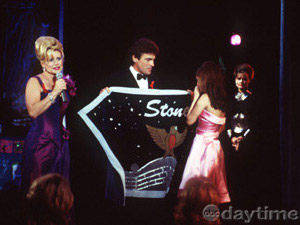 The Ball, which mixed an on-air cabaret act with information about AIDS awareness, was introduced on GH in 1993. The Ball was also shown on GH sister soap Port Charles in each of the past four years.
The usually festive event drew much fire last year for its dark tone; the event was marred by a train crash.
An ABC spokesperson explains that General Hospital could not sync the Nurses Ball episodes with spinoff soap Port Charles because of PC's new six-month production schedule. The show will, however, address the Day of Compassion, a day promoting AIDS Awareness.